Start your Engines! 4 exquisite official Revv cabinet captures fitted with Celestion® speakers further expands the Revv DynIR catalog, empowering users with pinnacle in Canadian- and British-born tone

Saint Gély-du-Fesc - France - December 9th, 2021 - Two notes Audio Engineering, the world leading innovator and manufacturer of load boxes, attenuators, digital load boxes and digital cabinet emulators, announces an extension of their ever-popular Revv virtual cabinets. Featuring 4 all-new exclusive DynIR captures, this virtual cabinet collection delivers the impeccable tone and response synonymous with Revv cabinets - now outfitted with a choice-selection of Celestion® Speakers. Available as single DynIR purchases or collectively in the Revv Amplification Celestion® Pack DynIR virtual cabinet collection, this release is a sure-fire guarantee for supercharged tone!
Check-out the Revv Team demoing the Celestion® Collection:
Introducing The "Revv Amplification Celestion®️ Pack"
This one's for the Tone Chasers. The Revv Amplification Celestion® Pack fuses the pinnacle in Revv's unmatched cabinet design with uncompromising record-ready sound. When designing the Torpedo- embedded Generator MK3 amplifiers, Revv President Dan Trudeau retro-fitted Celestion® speakers in his test cabinet - the Result was palpable: clarity, precision and that undeniable British-born mojo only Celestion® can provide. If you're seeking the pinnacle in tonal excellence, underpinned by iconic Vintage 30 and Creamback 75 speakers, look no further than the all-new Revv Amplification Celestion® Pack.
The following cabinets are included in this release:
Revv 1x12 Vintage 30 - When you need your tone to sit in exactly the right place in your mix, nothing beats Revv's Celestion® Vintage 30-equipped 1x12". This cabinet gives your tone the clarity and articulation it demands, without fighting all other instruments for position in the mix.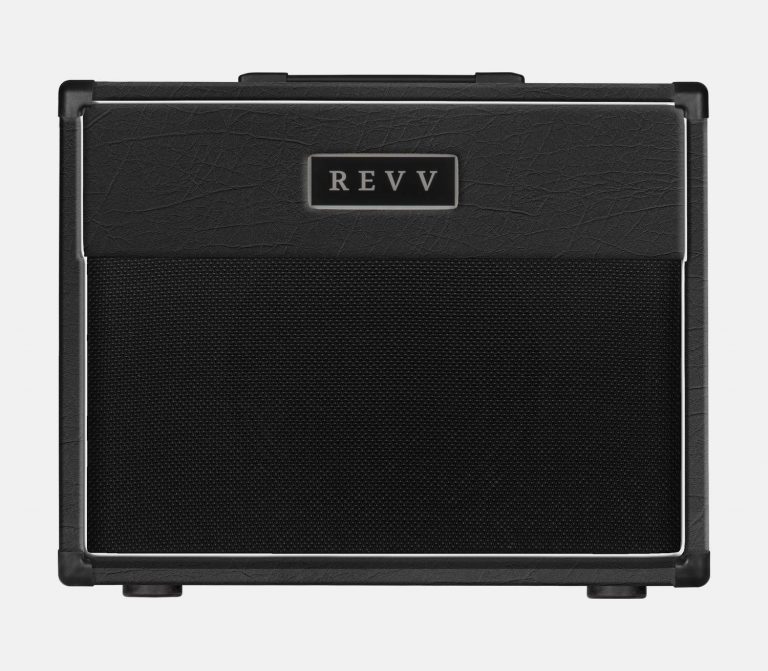 Revv 1x12 Creamback 75 - This cabinet sounds so BIG you won't believe it's only a 1x12"! Celestion's® Creamback 75 has the headroom and full frequency response to highlight the true tone of your amplifier with crystal clear clarity.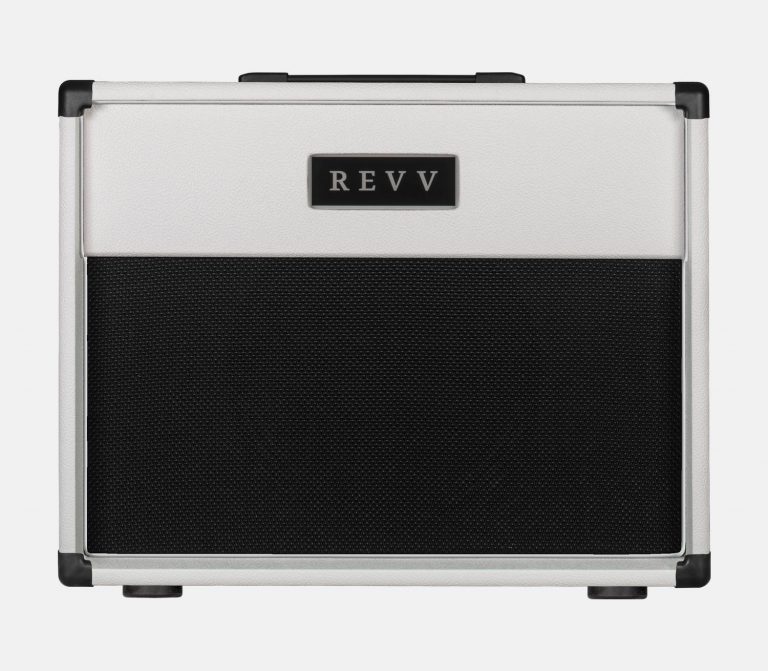 Revv 2x12 Vintage 30 - Balanced and modern with a Vintage 30 and Creamback 75 mixed in one 2x12" cabinet, this is the go-to choice of many aggressive metal players and session guitarists alike. Revv's mixed Celestion® 2x12" yields a sublime balance of full frequency response with total string articulation.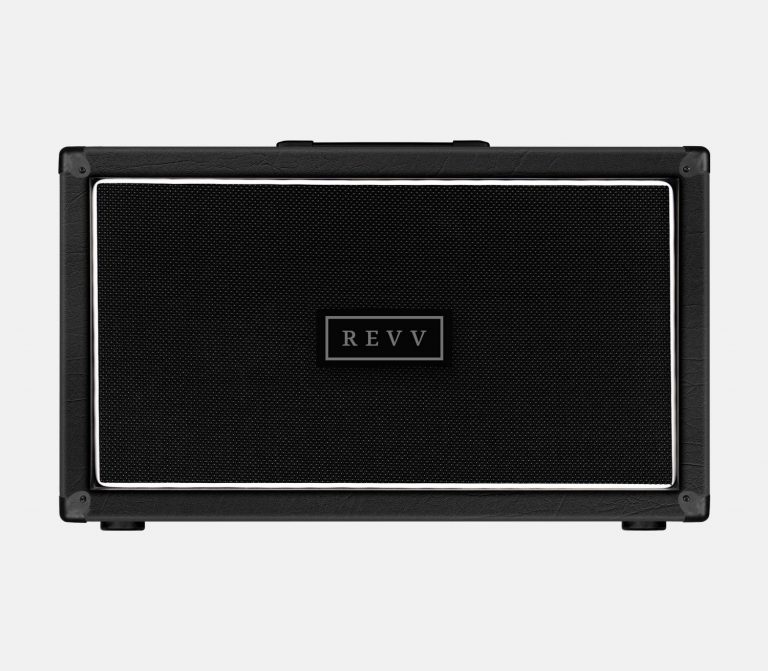 Revv 4x12 Vintage 30 - When only a roaring stack will do, unleash the winning combination of Celestion® drivers, mounted in an X pattern within a thundering 18mm baltic birch 4x12 cabinet. Extended, tight and formidable bass and a perfectly articulate high end are the sonic signature of REVV's mixed Celestion® 4x12".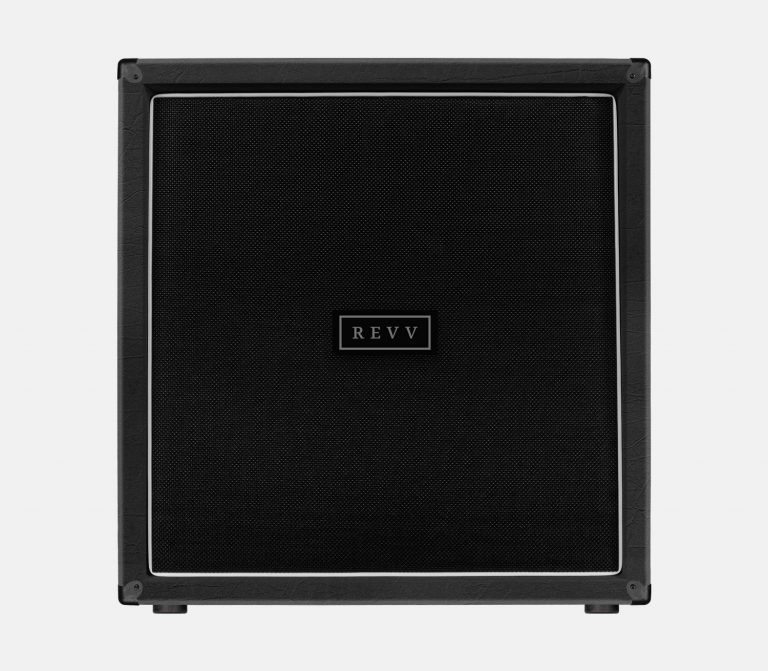 All 4 cabinets have been meticulously captured with a selection of industry standard microphones including the Miktek® CV4, Aston® Spirit, Neumann® U47, Neumann® TLM102, Shure® SM7B, Shure® SM57, Sennheiser® MD421, Sennheiser® E609, Royer® R10 and Royer® R-121.
'Revv Amplification and Two notes Audio engineering share a common mission to deliver unrivalled reliable tone to the forward-thinking player. Our continued partnership drives the evolution of stage- and studio-ready solutions, empowering guitarists with no-compromise tools that puts tone firmly in the driving seat. Building on the success of Revv's WGS-loaded DynIR Release, the Celestion®- outfitted cabinets extend their line to an ever growing Two notes user base. Will this new incarnation of an in-demand configuration elevate any performance in the all-important tone department? Oh yes! If you didn't know Revv were serious about tone, you certainly do now!' - Guillaume Pille - Two notes CEO
'We played Celestion® Speakers for years as gigging musicians, so it only made sense to come full circle by offering our own Celestion®-equipped Revv cabinets. It's the sound of our favorite albums and our artist-roster loves the combination of Revv construction and their favorite British speakers. These new DynIRs provide an entirely new tonal palette and you'll be surprised at how quickly (and easily) you find your signature sound.' - Derek Estveld - Vice President of Sales and Marketing, Revv Amplification Inc.
The all-new Revv Amplification Celestion® Pack of DynIR virtual cabinets are compatible with all DynIR-enabled Torpedo hardware (including Captor X, C.A.B. M+ and digital legacy products), 3rd party Torpedo embedded devices and the Torpedo Wall of Sound v4 audio plug-in (Mac/PC).
As we're sure you will agree, it goes without saying that this is one Celestion®-fitted collection every guitarist should have within their sonic arsenal!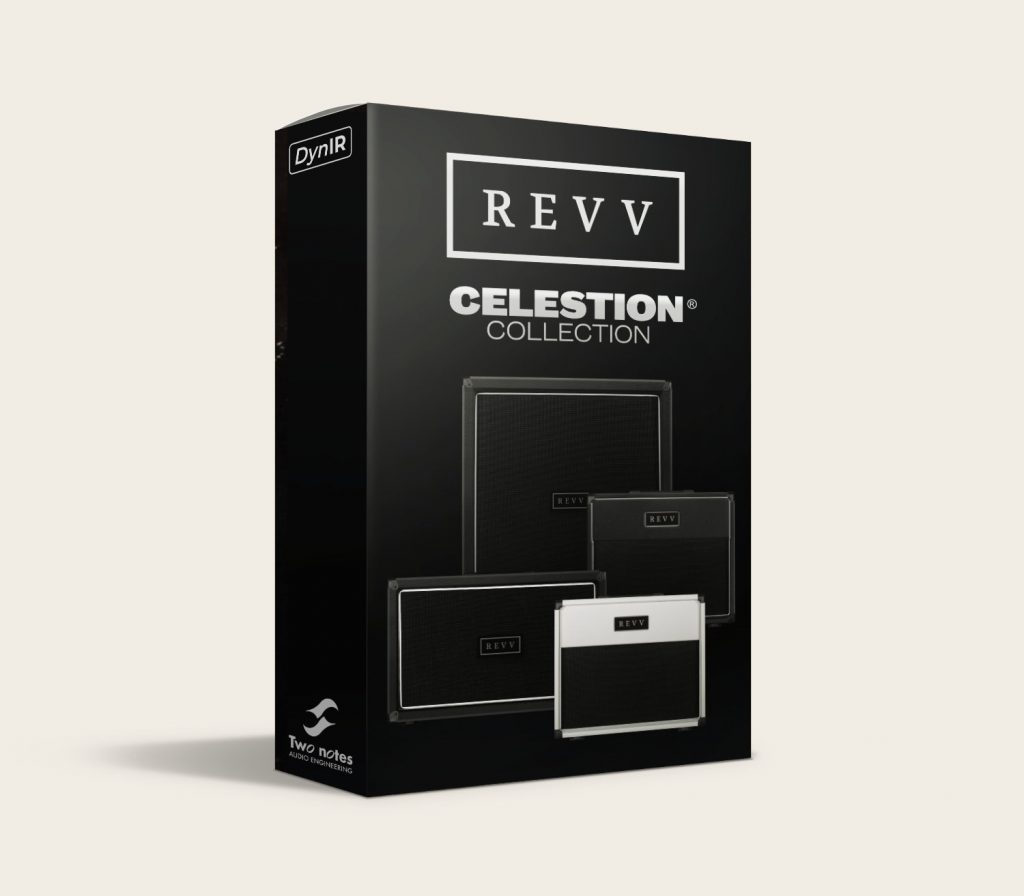 The Revv Amplification Celestion® Pack retails at 35USD/35€ and is available from the Two notes store exclusively via the following link | https://www.two-notes.com/en/product/revv-amplification-celestion-pack/
For more information on Two notes' groundbreaking product roster and DynIR technology, please visit www.two-notes.com