Learning to Speak Guitar: A Luthier's Thesaurus delivers a new way of understanding for all guitar makers and guitar players by nurturing progress, dispelling myths, and fostering community in a single approachable volume.
"This book is thorough, even-handed, and accurate: in short, a useful tool…" —Tony Creamer, Owner. Fretted Instrument Workshop, Amherst, MA.
This book is the foundation for more beneficial and enjoyable relationships between makers, players, and their guitars.
Since 1546 the guitar has sparked wonder in its makers, players, and supporters. In that time much has changed about the guitar: its construction, its repertoire and pedagogy, and its place in the musical landscape. Learning to Speak Guitar: A Luthier's Thesaurus addresses the one thing that remains mostly unchanged in the guitar industry—the language. Guitarists and guitar makers have specialized tools and methods for every aspect of the guitar except an effective and consistent way to discuss and manage things like tone-wood, humidity, or noise. This book is the missing tool that serves both sides of the bench with fresh perspectives and the goal of creating more fruitful relationships through the effective and empathetic sharing of musical, emotional and monetary information.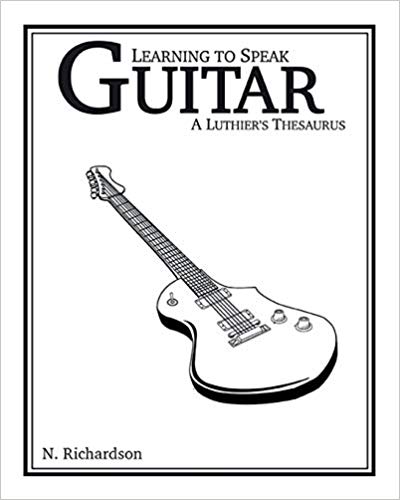 "Written with a clear passion for the instrument in all it's forms."—Amazon.com reviewer
Containing information not found in any other guitar book, Learning to Speak Guitar is an indispensable tool. Each of this book's five sections contains topics and tools for improving musical language. Section one opens the book with introductions while section two focuses on aural, visual, and haptic guitar experiences. Section three addresses technical topics including tone-wood, flatness, and relative humidity with section four presenting practical troubleshooting and discussion techniques. The fifth section is a comprehensive index of terms containing over 370 entries including guitar anatomy, colors, construction methods and materials, sounds and noises, woods, and repair techniques. The book closes with tables of the physical properties of guitar woods and metals, options for alternative guitar woods, and a 400-year chronology.
Available in paperback $19.99; and ebook $9.99
Barnes and Noble: https://www.barnesandnoble.com/w/learning-to-speak-guitar-nathan-richardson/1130959082;jsessionid=BE5E4D55D65ED3DE7E059A18FCE457F5.prodny_store02-atgap06?ean=9780578438436
Amazon: https://www.amazon.com/Learning-Speak-Guitar-Luthiers-Thesaurus/dp/0578438437/ref=tmm_pap_swatch_0?_encoding=UTF8&qid=&sr=
iTunes: https://itunes.apple.com/us/book/id1456607284
Reverb: https://reverb.com/item/20517711-learning-to-speak-guitar-a-luthier-s-thesaurus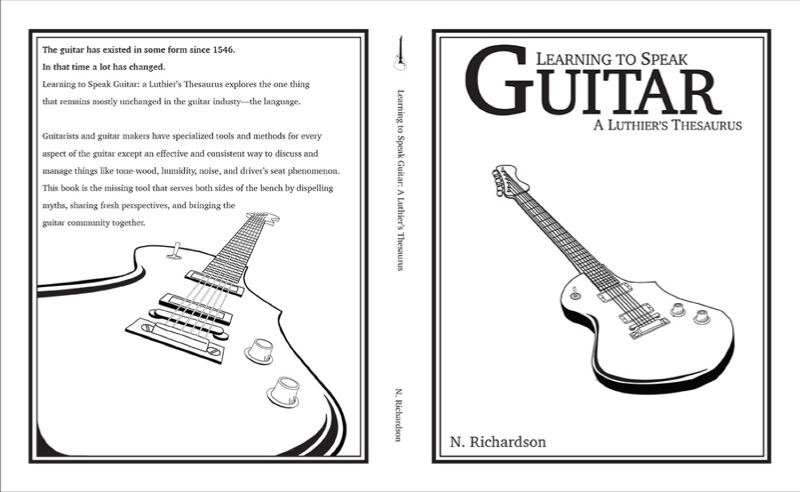 "My goal is to bridge the language gaps that are at the root of all guitar building, service, and sales-related issues. This book is the foundation for positive and sustainable change within the guitar community." —Nathan Richardson, Author and Luthier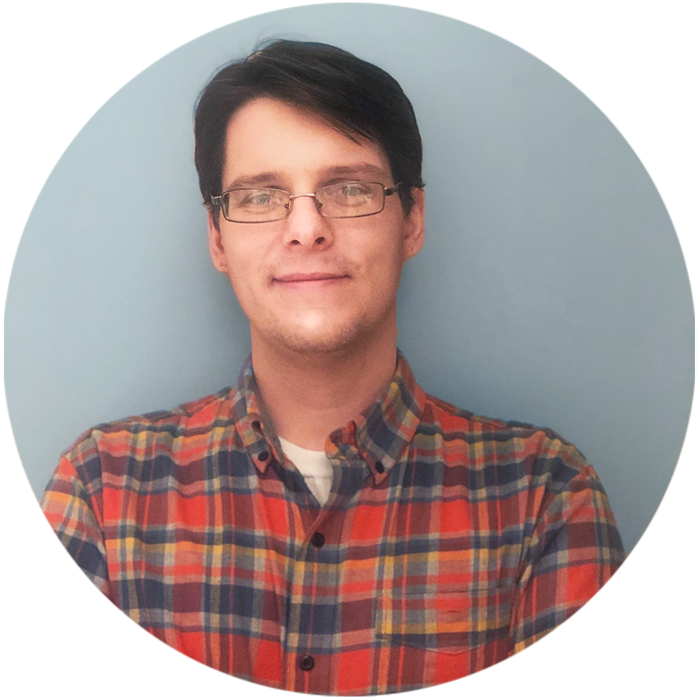 Nathan E. Richardson is a Luthier, guitar designer, and technician residing in Portland, Maine. His current work focuses on sharing his deep understanding of the guitar with all guitar enthusiasts. Nathan's career began at Fretted Instrument Workshop in Amherst, Massachusetts, and since then he has served countless musicians and shops throughout New England. His recent work focuses on improving soundboards, bodies, bridges, filtering circuits, and using new materials. Nathan holds certifications in NHLA Hardwood Lumber Grading (short course), Dampp-Chaser Humidity Control Systems, and Lean and Lean Six-Sigma.