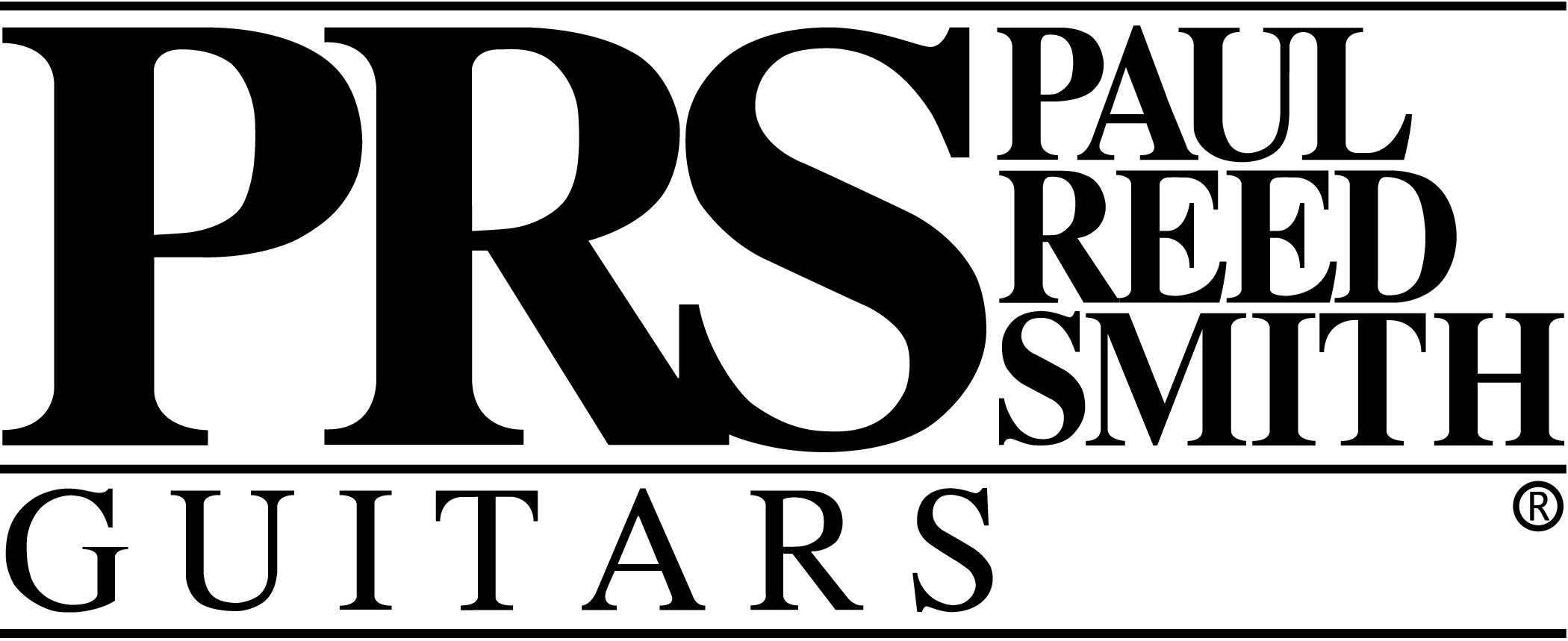 Exclusive Limited-Edition Model Recreates the First Guitar Paul Reed Smith Built for Carlos Santana and Benefits Eric Clapton's Crossroads Centre Antigua
(STEVENSVILLE, MD) August 20, 2019 – PRS Guitars is pleased to announce the Private Stock Crossroads Pre-Factory Santana I Limited Edition in conjunction with Guitar Center, the world's largest musical instrument retailer. Only six of these Private Stock instruments will be made.
The PRS Crossroads Pre-Factory Santana I Limited Edition is modeled after the first guitar that Paul Reed Smith built for Carlos Santana. In the fall of 1980, Smith made his way backstage to meet Santana before a gig in Maryland. Santana played an all-mahogany prototype that night and agreed to commission a young Paul Reed Smith to build him a guitar. While they were talking, Santana picked out maple as the top wood for this instrument after looking through a scrapbook Smith had with him (Howard Leese's famous Golden Eagle was the inspirational picture). Made in thirty days' time and delivered in November of 1980, the original instrument was only Smith's third maple-top guitar. This guitar inspired a life-long relationship between Carlos Santana and Paul Reed Smith that would prove critical to PRS Guitars' success. The PRS Crossroads Pre-Factory Santana I Limited Edition celebrates this pivotal partnership and the beginning of PRS Guitars along with it.

"Crossroads is a present-day international concert institution. To build these historic Santana instruments for this event is an honor," said Paul Reed Smith, founder and Managing General Partner of PRS Guitars.
Some unique features of the PRS Crossroads Pre-Factory Santana I Limited Edition include the body shape, inlays, pickups, and electronics.
The pre-factory body shape was the predecessor to the current PRS Santana body shape.

The fretboard inlays are fashioned after PRS "pre-factory" style birds and are made from solid-shell abalone. There is a pre-factory eagle on the headstock veneer, an "OM" symbol on the truss rod cover (which would become a hallmark of PRS Santana models), and a green ripple abalone purfling strip on the guitar's top.

The pickups include an HFS treble and Santana bass pickup. Both pickups have been through PRS's new TCI (tuned capacitance and inductance) methodology, which essentially fine-tunes pickup specs and voicing to the exact desired tone and musicality.

The electronics set up, one volume control and two mini-toggles, was fashioned after a guitar that featured soapbar pickups, so the mini-toggles functionally turn the humbuckers on and off (instead of coil-splitting, which is more common on modern PRS guitars). Santana requested this layout even though a 3-way toggle would have essentially done the same job.
PRS Guitars and Guitar Center have partnered with the Eric Clapton's 2019 Crossroads Guitar Festival in Dallas, TX, taking place Friday, September 20 and Saturday, September 21. Guitar Center, The Presenting Sponsor of the Guitar Center Village, and PRS Guitars, a premier sponsor of the Guitar Center Village, will display the limited-edition PRS guitars along with the complete Guitar Center Crossroads Collection. The Collection can be viewed between 12:00 noon to 8:00 pm on September 20-21 at Victory Plaza, on the south side of American Airlines Center. Please note, access to the Guitar Center Village is strictly limited to Crossroads ticket holders only, on the date of their concert ticket (nobody will be admitted without a ticket). A substantial portion of the proceeds from the sale of each of the guitars in the collection will be donated to benefit Eric Clapton's Crossroads Centre Antigua. The Crossroads Centre was created to provide treatment and education to chemically dependent persons. Treatment is provided through residential care, family and aftercare programs. The pathway to recovery is founded on the movement toward a change in lifestyle.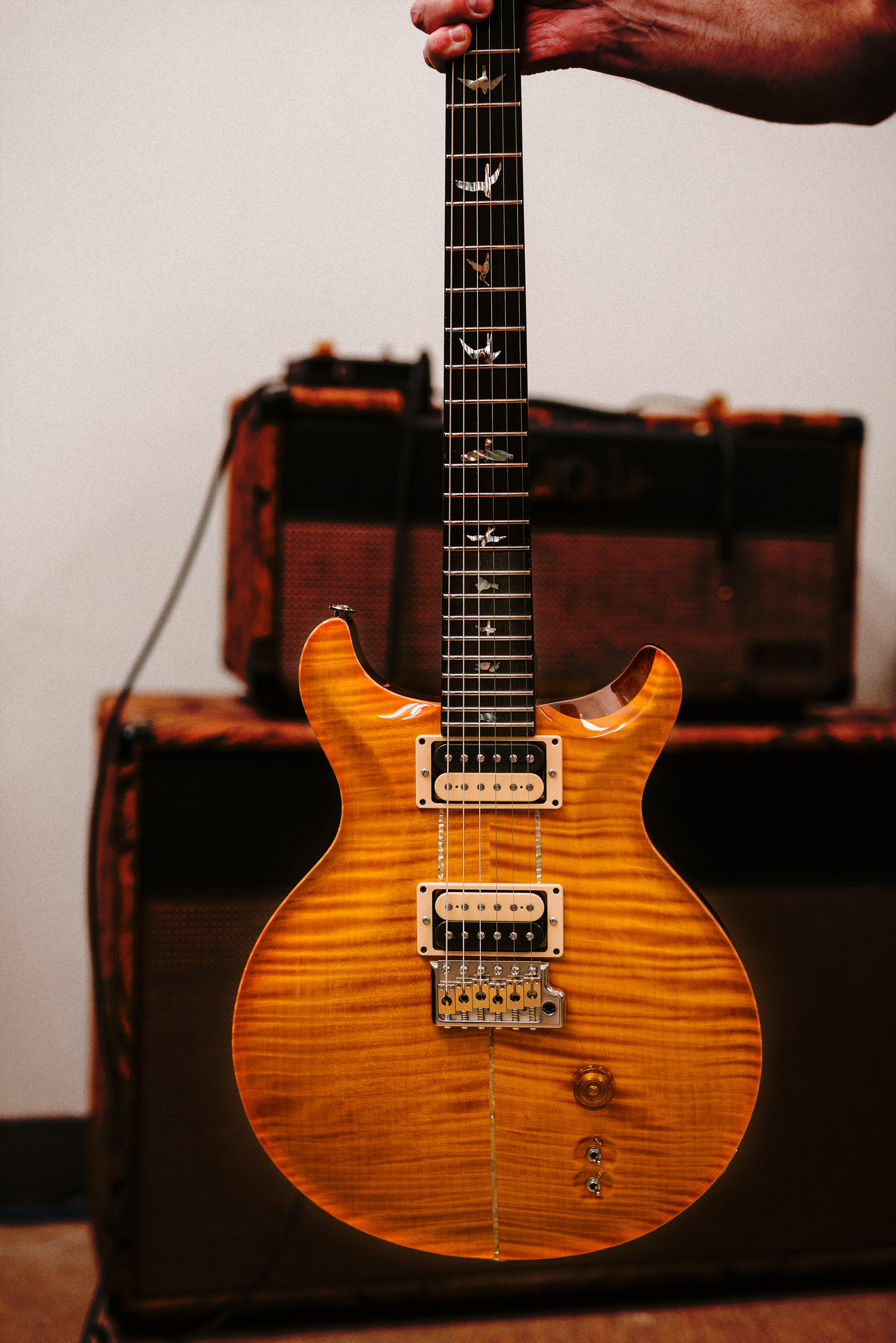 For more information, including build process photos, on the Private Stock Crossroads Pre-Factory Santana I Limited Edition, please visit: https://tinyurl.com/yyg4qqe2
About PRS Guitars:
Paul Reed Smith Guitars is a leading manufacturer of high-quality instruments in Stevensville, Maryland and has provided some of the world's most renowned musicians with instruments since 1985. The PRS team of highly skilled craftspeople design and build a wide variety of musical instruments and gear for worldwide distribution, including electric, acoustic, and bass guitars as well as boutique-style guitar amplifiers. The PRS SE line of products complements the Maryland-made PRS line by offering highly approachable and more affordable electric, acoustic, and bass guitars. Carlos Santana, Neal Schon, John McLaughlin, John Mayer, Jimmy Herring, Tim Pierce, Orianthi, Mark Tremonti, Zach Myers of Shinedown, Brian Kelley of Florida Georgia Line, David Grissom, Martin Simpson, and Tony McManus are among the artists currently playing PRS instruments and/or amplifiers.
Guitar Center is a leading retailer of musical instruments, lessons, repairs and rentals in the U.S. With nearly 300 stores across the U.S. and one of the top direct sales websites in the industry, Guitar Center has helped people make music for more than 50 years. Guitar Center also provides customers with various musician-based services, including Guitar Center Lessons, where musicians of all ages and skill levels can learn to play a variety of instruments in many music genres; GC Repairs, an on-site maintenance and repairs service; and GC Rentals, a program offering easy rentals of instruments and other sound reinforcement gear. Additionally, Guitar Center's sister brands include Music & Arts, which operates more than 200 stores specializing in band & orchestral instruments for sale and rental, serving teachers, band directors, college professors and students, and Musician's Friend, a leading direct marketer of musical instruments in the United States. For more information about Guitar Center, please visit 
www.guitarcenter.com
.