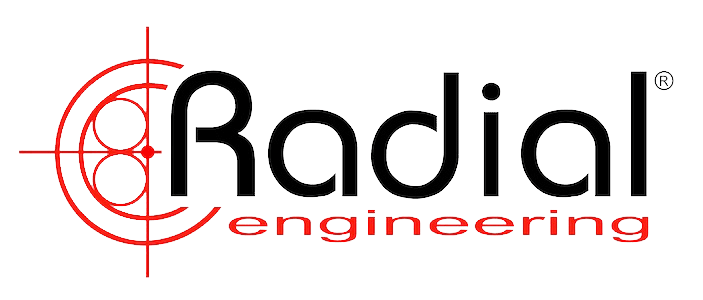 June 8, 2020 -- Radial Engineering is pleased to announce its new HotShot 48V Microphone Switcher. Available now, the Hotshot 48V footswitch allows a live performing artist to seamlessly redirect a condenser or dynamic microphone signal away from the main house system to the stage monitoring or in-ear system for discrete communication with band members or technicians.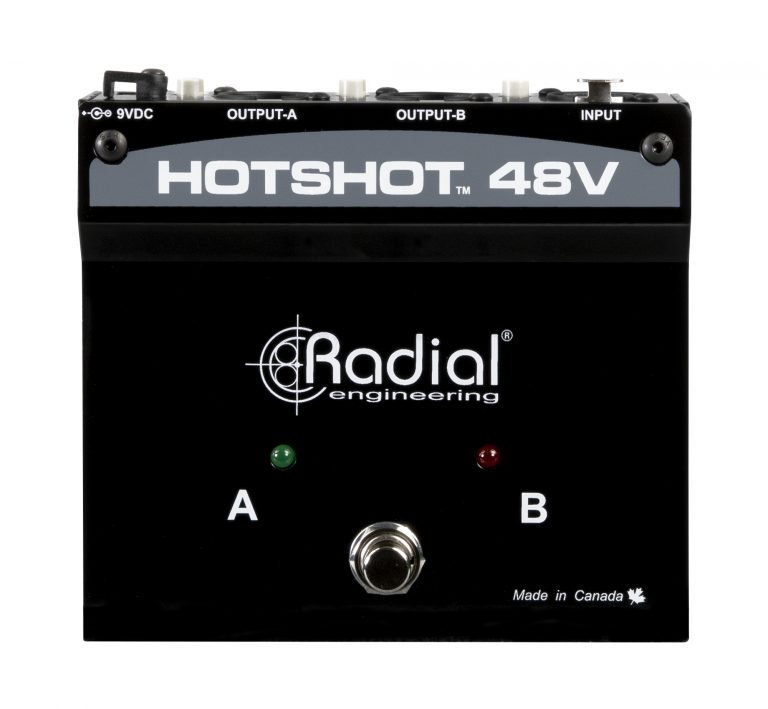 The HotShot 48V features a transformer-isolated XLR input and two independent XLR outputs. The balanced input accepts both mic and line-level sources, enabling the connection of microphones, an effects device, line-level output of a vocal processor, or any other balanced signal in the audio chain.
The HotShot 48V's footswitch operates in either momentary or Latch switching mode, and LED indicators display the selected output. 48V phantom is supplied, and the unit is powered by an included 9V PSU.