UVI release 'Kinetics', a thematic movement-focused expansion for Falcon 2, available now for $39 | 39€
Paris, March 4th, 2021 - UVI releases Kinetics, a thematic movement-focused expansion for Falcon 2, available now for $39/39€. Inspired by the sounds of modular synthesis, Kinetics leverages the powerful sequencers and modulators within Falcon to create an exciting collection of sounds exploring the themes of movement, light, and shadow. Divided into sounds of the Sun, and sounds of the Moon, 120 patches are presented in categories including Ambient, Motion, and Rhythm, providing users a wide range of sonic complexity from spacious modulating pads to chaotic rhythmic madness.
All sounds in Kinetics are completely editable, making them equally useful as starting points or destinations. Pre-mapped macros provide clear modulation options and easy automation control tailored specifically to each patch. Sounds can be quickly layered, tweaked and animated providing endless creative potential.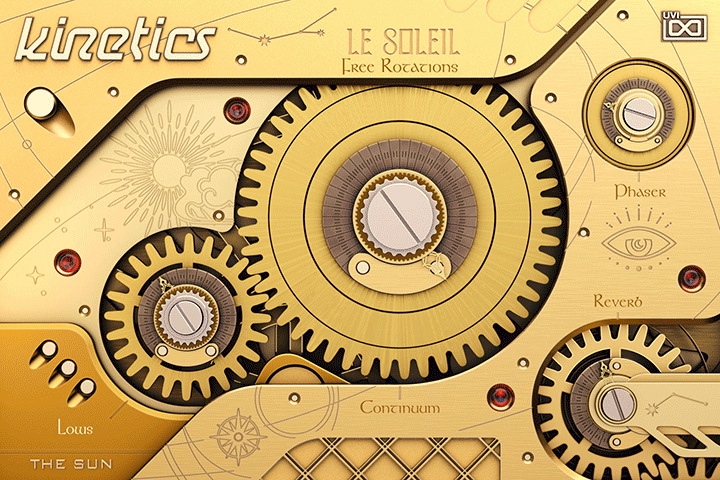 Kinetics leverages the advanced synthesis capabilities and software architecture of Falcon, with 16 oscillators, over 90 effects and a fast and intuitive interface that easily handles both basic tasks and deep instrument design. All presets have been programmed with macros which provide the user with easy access to the key parameters of each patch. These may be controlled via MIDI, OSC, host automation and Lua scripting, allowing for easy customization and expressive performance capabilities.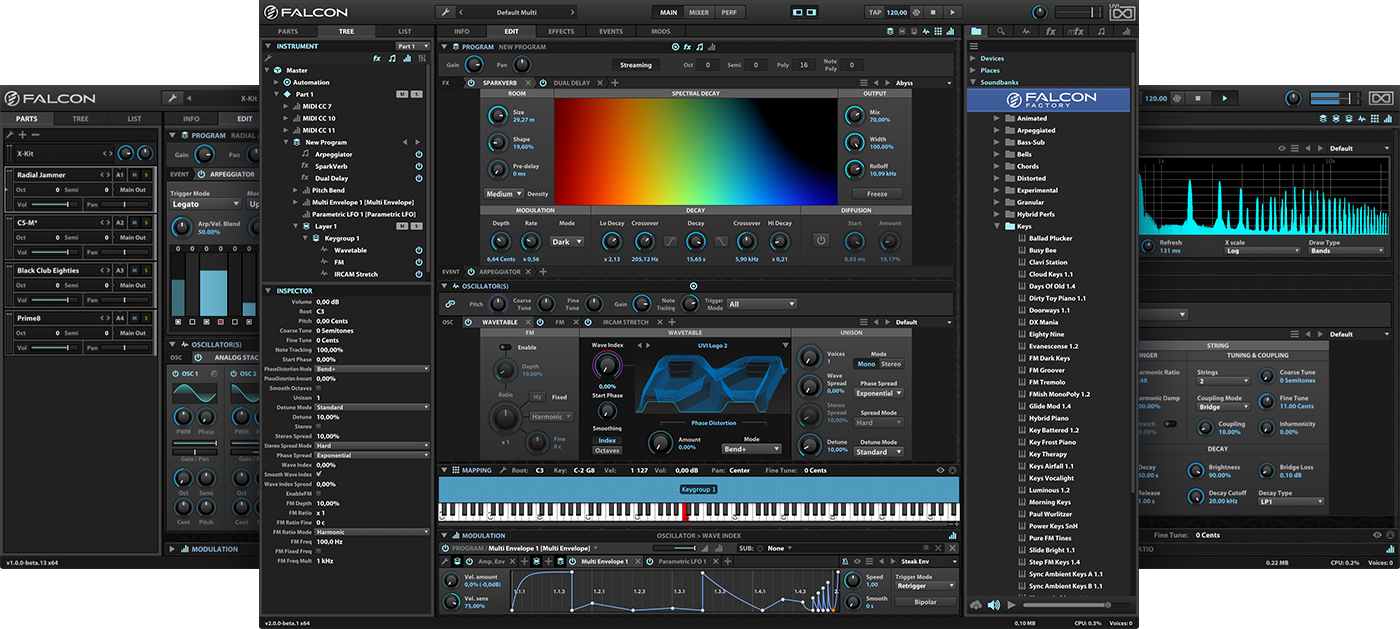 Kinetics requires UVI Falcon. Falcon offers native 64-bit operation as a stand-alone application and is available as a plug-in supporting all popular formats on both Mac and Windows. One license allows simultaneous authorization on up to 3 computers or iLok keys.
Pricing:
Kinetics is available immediately for $39 / 39€ from
uvi.net

Additional Product Information:
Additional information on Kinetics is available at: