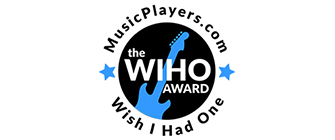 Elektron Digitakt
We won't pretend that this is an average review or shootout. This is a special kind of review for a specific kind of person: someone looking for a drum machine with a sympathetic soul. We looked at three "new" devices (i.e. not simple updates on classic machine designs) that offer dramatically different workflows and philosophies but aim to fill roughly the same purpose for producers looking to craft rhythm sequences or write interesting new music with a percussion sequencer.
Overall Rating
Category
Value
Rating
Features
20%

| | | |
| --- | --- | --- |
| | | |
| DSI Tempest | Elektron Digitakt | Arturia DrumBrute |

Usability
25%

| | | |
| --- | --- | --- |
| | | |
| DSI Tempest | Elektron Digitakt | Arturia DrumBrute |

Sound
25%

| | | |
| --- | --- | --- |
| | | |
| DSI Tempest | Elektron Digitakt | Arturia DrumBrute |

Documentation & Support
10%

| | | |
| --- | --- | --- |
| | | |
| DSI Tempest | Elektron Digitakt | Arturia DrumBrute |

Price
20%

| | | |
| --- | --- | --- |
| | | |
| DSI Tempest | Elektron Digitakt | Arturia DrumBrute |

---

Overall:

DSI Tempest = 3.2 Stars
Elektron Digitakt = 3.6 Stars, which earns it a WIHO Award!
Arturia DrumBrute = 3.5 Stars 

3.6 stars or better: Outstanding, WIHO Award
3 stars or better: Worth considering
2 stars or better: Suited to specific needs
1 star or less: Not recommended
The devices we had under review were the Dave Smith Instruments (DSI) Tempest, the Elektron Digitakt, and the Arturia DrumBrute. With a flooded drum machine market and tons of options out there, these were the ones that piqued our interest the most while also displaying a unique spread of features. Each device has its strengths and weaknesses, and even though they represent three vastly different price points, they all have the potential to fill a similar niche.
From a purely self-contained musical device standpoint, the DSI Tempest is easily the most successful of the units here. From the massive sound creation potential of the built-in, sample based sounds and the deep synthesis options, to the incredible sequencer, it's hard to fault the Tempest's capabilities. But the downside here is in the complexity. All of that power means options, and options mean learning curve and commitment. Not a bad thing in and of itself, but it doesn't have that immediate wow factor that makes us love other DSI instruments instantly—or the other units under review here.
The Elektron Digitakt has a fun factor that is hard to ignore. There's something about a sampler that makes music creation incredibly fun, and with the streamlined and beat-oriented approach to sequencing here, it was incredibly easy to get inspiring results quickly. As a sampler, it's the ultimate chameleon as you can load (or record) any kind of sound set you want, enabling the Digitakt to become any kind of drum machine you want it to be. And with the Elektron sequencer it's easy to quickly add variety and feel to your sequences. The pattern chaining is limited, and there is no dedicated song mode, but given the flexibility of conditional triggers and parameter locks, it makes you want to play it like an instrument.
Last but certainly not least is the Arturia DrumBrute. This machine defines inspiring, and the sheer excitement you get from this unit is immediate. Out of the box and plugged in, you get the feeling you're playing with a future classic. Thanks to a straightforward sequencer and some excellent-yet-simple performance controls, the DrumBrute easily endears itself to you and makes you want to create music. While there are limitations to the tonal range of the DrumBrute compared with both the Tempest and Digitakt, it gives you plenty of flexibility via individual outputs to add your own customized post-processing from outboard hardware, and it's our pick for most user friendly to musicians just getting started with hardware drum machines.
While two of the three devices above include some acoustic drum kits, they are not nearly as nuanced as the more considered software sample libraries or plug-ins available for your computer (such as EZ drummer, Strike, Superior Drummer, etc.). If your main consideration is drum replacement or emulating the performance of a live drummer, you may be better suited to a software solution. But if you want to create electronic or dance/EDM music, these machines are your ticket to the fast lane.
When all is said and done, each drum machine performs well given their respective price points, feature for feature. Had we enough space in our studio, we'd love to keep all three, as they truly deliver something different from one another! But if forced to make a choice and rely upon just one, well, we're still working that question out for ourselves.
Features
Before we get too deep, here's a summary of some key comparable features:
DSI Tempest
Recent DSI keyboards are well respected for being intuitive and easy to use, with a tendency to have a one-knob-per-function behavior, and very little menu diving. That wasn't always the case, as the Evolver line required a much steeper learning curve to take advantage of the deep synthesis contained within the four-oscillator voice structure and the complicated voice step sequencing built into those units. It wasn't for everyone, but for those that got their heads wrapped around it, it was revolutionary.
On the other side of the equation, you have the Roger Linn school of sequencing. For several generations of producers, his equipment—from the original Linndrum drum machines through to the long lineage of MPC sampling workstations, have provided the penultimate sequencer capabilities. They have a ton of control available for someone looking to make beat-oriented songs, and a rabbit hole like world you can enter into and become a master of.
When you take the Evolver style voice of DSI, and the MPC style sequencing legacy of Roger Linn, you get something that is very much the sum of its parts. That can be an incredible thing, or it can feel like changing religions. There is a lot to learn with this unit, and just coming to terms with it can take far more time than you may have bargained for. If you're looking for a straightforward percussion synthesizer, this may be more than you need, but sound designers will be in heaven.
Don't be too frightened, though. At first approach, it's fairly straight forward to get the unit up and running and making sounds. Browsing through the factory sounds, modifying presets, and getting to know the panel controls was fairly straightforward. But the depth can be overwhelming when you realize just how much can be controlled and viewed through the beautiful OLED screen. This is both a weakness and a strength, as some performers want a device they can tame and become the master of, while some want simpler and more immediate controls.
Once you do wrap your head around creating your own sounds and arrangements, it's both awe inspiring and frightening how much power there is lurking within the Tempest.
Elektron Digitakt
The new kid on the block comparatively speaking, Elektron has developed its own reputation for its devices and their particular style of sequencer. We approached this unit with a large amount of experience in the Elektron oeuvre of devices, so getting up to speed for us was a matter of powering up the unit, and figuring out the file management system to load in pre-recorded samples of our own to supplement the existing library. There is a learning curve, but nowhere near as overwhelming as the Tempest, and happy accidents were far more common than complete befuddlement.
At first go, it was very straightforward to get a sequence running and to use the real-time recording of parameter locks to create a dynamic and fluid sequence using the built-in sounds. The interface is well laid out with a simple view of parameters on four pages based on which sound/channel is active. Learning the ins and outs of the available controls was quick work as there are a limited number of controls, but they tie well to the OLED screen with real-time feedback.
Sampling was remarkably straightforward, and we found it easy to get great results from an incredibly diverse range of inputs. We tried everything from guitar direct in, to synthesizers, to random field recordings, and were able to generate some interesting and unique sequences in little time at all.
Arturia DrumBrute
Compared to the other two, this is by far the easiest machine to get up and running with. The playability factor of this machine is immeasurable. Once out of the box, you're playing with barely a glance at the Quick Start guide.
And after reading the manual, you're composing classic rhythm parts and tweaking the sounds to your liking and getting right to the heart of what a drum machine is useful for. We found it hard to find any downside to the overall user experience with this drum machine. It's that good, and a great device to start with if you have limited experience using drum machines.
Connectivity options galore meant that we were able to sync up a ton of other gear as well, getting up and running with full hardware-driven, techno jams and losing entire days just playing. Sometimes simplicity is what you need for inspiration, and this fills that niche perfectly.
Sound
DSI Tempest
In a word: POWERFUL. This is the beauty of the dual oscillator structure of DSI's drum machine. There is a raw oomph and grit to the DCOs, and the variety of loaded samples mixed with the wavetables available for soundshaping really defines this instrument. Dave Smith is the king in this regard. We loved the included presets, as they truly showed both the amazing diversity of sounds available as well as the complexity you can achieve with productions on this machine. They also served as great starting points to make our own sounds, and figure out the voice structure of the unit. The included samples are diverse and cover acoustic and electronic percussion sounds and effects, which act as a nice extension of the tonal palette of the Tempest synth engine.
Elektron Digitakt
You get what you put in! It's a sampler, and a capable one at this price point, but you have to know what you're doing when it comes to loading/recording your raw material. That said, the tools at hand to shape the sound are built to give you quick access to make massive modifications. There are a ton of factory sounds provided, too, covering five acoustic drum kits, 23 electronic drum kits, as well as oscillator waveforms and one-shots. But the real fun is when you get your hands dirty, load in your favorite libraries, or get your mixer plugged into the inputs and get that sampler rolling! This is where the strength of the Digitakt's sound lies.
For even more fun, visit the Elektron website, where you can play on a virtual Digitakt drum machine right from your web browser!
Arturia DrumBrute
This is hard to write, but the sound of the DrumBrute on its own isn't particularly special, at least compared with the other products in this roundup. It's just OK. On the plus side, DrumBrute is clear, punchy, and evocative of older drum machine sounds, but it's on the weaker side of the spectrum, sonically speaking. This all changes when you start working with a mixer, the individual outputs, and adding simple effects into the chain (compression/EQ/distortion/reverb). It's not a deal breaker by any means, given how much fun it is to use this machine—and who doesn't need an excuse to get more outboard gear, but the raw sounds out of the box will probably not make it onto your next hit record without post processing. Given the great job Arturia did with the overall implementation of their first drum machine, we hope that they will focus their energy on improving the raw sounds to make them better, because that's really our only complaint.
Documentation and Product Support
The DSI Tempest comes with a manual and links to a large number of video tutorials on their website. The combination gives you tons of information to attack the Tempest and get as much out of it as you can. We did not need to contact them for product support but DSI has always provided us with outstanding customer service for other products.The Elektron Digitakt comes with a Quick Start guide, and a PDF manual which is well laid out and easy to follow when trying to understand the nuances of the Digitakt. There are some tutorials online as well. We did not need to contact customer support, but historically they have also proved responsive and helpful.
The Arturia DrumBrute came with a Quick Start guide and manual which covered any questions we had while getting up and running. We did not need to contact customer support because we were too busy making techno beats.
Price
Pricing for these three is as unique as the boxes themselves. When planning a budget for this kind of instrument, it can be difficult to figure out what you get for your dollar.Dave Smith Instruments has a legacy of solidly built machines that will withstand any kind of abuse you could expect, and feature sets that boggle the mind. You pay a price for that, and Tempest (MSRP $2,199) sells for approximately $2,000.
Elektron gear tends to be pricy, but the Digitakt (MSRP $729) comes in at a comparably low street price of $679. That is a steep drop from their other offerings, but obviously with a reduced feature set compared to the flagship Octotrack sampler or the Analog RYTM drum synthesizer.
The Arturia DrumBrute (MSRP $499) comes in dramatically lower, selling for approximately $450. At this price point, it costs more than the smaller "gadget" style pieces (Teenage Engineering Pocket Operators, Korg Volca) but gets you dramatically more capability in a large metal chassis with stylish wood end caps.
Contact Information
Elektron
www.elektron.se
Dave Smith Instruments
www.davesmithinstruments.com
Arturia
www.arturia.com
OVERALL RATING
Category

Value

Rating

Features

20%

| | | |
| --- | --- | --- |
| | | |
| DSI Tempest | Elektron Digitakt | Arturia DrumBrute |

Usability

25%

| | | |
| --- | --- | --- |
| | | |
| DSI Tempest | Elektron Digitakt | Arturia DrumBrute |

Sound

25%

| | | |
| --- | --- | --- |
| | | |
| DSI Tempest | Elektron Digitakt | Arturia DrumBrute |

Documentation & Support

10%

| | | |
| --- | --- | --- |
| | | |
| DSI Tempest | Elektron Digitakt | Arturia DrumBrute |

Price

20%

| | | |
| --- | --- | --- |
| | | |
| DSI Tempest | Elektron Digitakt | Arturia DrumBrute |

---

Overall:

DSI Tempest = 3.2 Stars
Elektron Digitakt = 3.6 Stars, which earns it a WIHO Award!
Arturia DrumBrute = 3.5 Stars 

3.6 stars or better: Outstanding, WIHO Award
3 stars or better: Worth considering
2 stars or better: Suited to specific needs
1 star or less: Not recommended
Evaluation Short-List:
Roland TR-09, TR-08, AIRA TR-8
Korg Volca Beats, Volca Sample
Elektron Analog RYTM, Octotrack