SAN LUIS OBISPO, CA (TUESDAY JULY 20, 2021) –– Ernie Ball is pleased to announce the return of Ernie Ball Slash Signature Strings. Back by popular demand, these limited-edition string sets are packaged in an extremely collectible 3-pack tin box adorned with special Slash graphics. These signature sets consist of Slash's preferred 11-48 gauge Slinkys wound with Paradigm core wire and plasma-enhanced nickel-plated steel wrap wire, while the Paradigm plain strings are constructed with a heavier brass wire reinforcement at each of the ball ends for better tuning stability and strength. Slash Signature Strings are a collaboration between the legendary guitarist and the product team at Ernie Ball, providing the best possible protection against string breakage, while providing the same tone and feel that Slash has relied on for decades.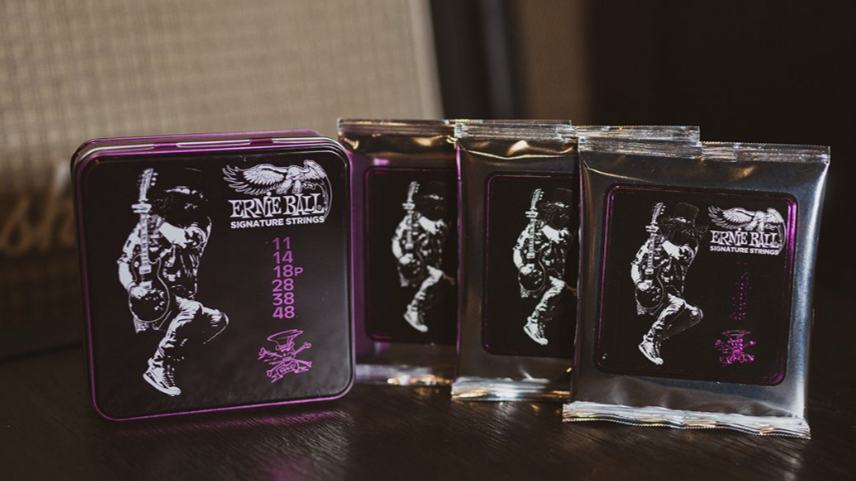 In a recent video from Ernie Ball, Slash recounts the first time he ever played a live performance: "Jump first, ask questions later," he laughs. It's that same tenacity and freespirit that has led Slash down such an illustrious path, and one that's also helped forge amulti-decade relationship between these two music industry icons.
Watch the video here:
Slash Signature Strings are comprised of various string technologies and innovations, including:
● Plasma enhanced Paradigm core and wrap wire providing superior tensile and fatiguestrength for lasting durability.
● Everlast nano treatment over the wrap wire for unprecedented repellency of oils, sweat and build-up.
● Heavy-duty RPS brass wrapping around the lock twist of the ball end for enhanced protection against slippage and breakage.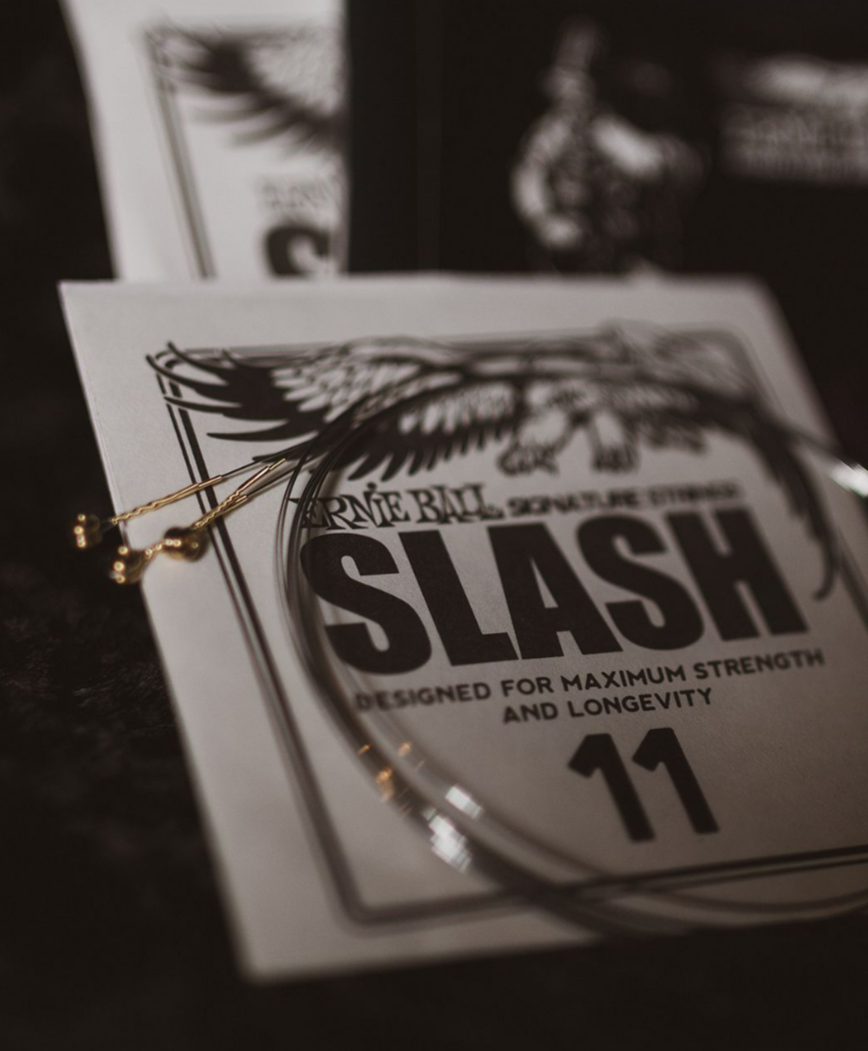 Slash Signature Strings are now available for purchase at ernieball.com, or from an authorized Ernie Ball dealer.