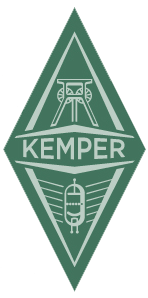 Wireless touch control for the acclaimed PROFILER digital guitar amplification and effects system with iPad® and iPhone® (iPadOS® and iOS®)
KEMPER PROFILER OS 8.7 is here and provides support for the new Rig Manager™ for iPadOS® and iOS®. Now iPhone® and the previously released Rig Manager iPad® offer wireless control of the PROFILER Stage™, PROFILER Head™, and PROFILER Rack™. This adds another dimension of parameter editing and fine-tuning of your guitar tone at home, in the studio, at rehearsal, and on stage.
The Rig Manager for iOS® connects to the PROFILER Stage's onboard WiFi chip, either directly or via WPS and a local router. The connections to Head and Rack are supported via a local router. With this setup, even multiple PROFILERs can be connected utilizing LAN cables to a wireless router. With Rig Manager connection to the router via WiFi, ALL of the connected PROFILERs can be edited wirelessly.
You can add, swap and modify effects using the intuitive graphical user interface. You only need one hand to optimize your PROFILER performance while the other one is holding that power chord. It has never been easier to get the best tones out of the PROFILER.
» Visit the KEMPER Website News for more information.