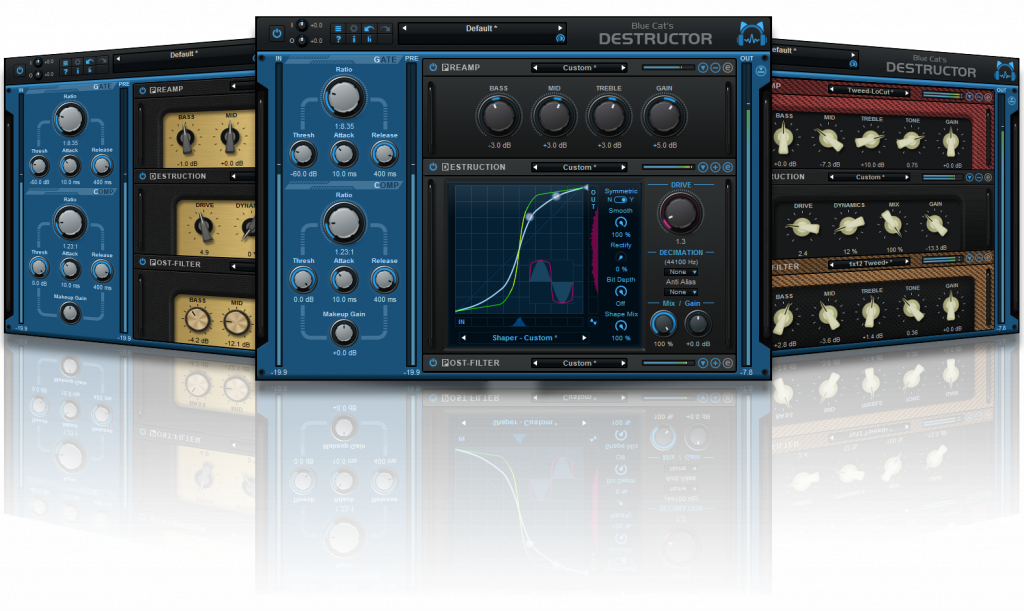 Paris, 2018/05/15: Blue Cat Audio ( http://www.bluecataudio.com ) has released Blue Cat's Destructor 1.32, a free update for its comprehensive distortion and amp simulation plug-in.
This new version of the plug-in adds a new randomize feature to create new distortion model using random sub sections presets. It also includes new guitar amp presets borrowed from the recently released Axiom software.
The update is free for existing customers, available from the same location as the original download (link received by email upon purchase). Demo versions are available on www.bluecataudio.com.
New in Blue Cat's Destructor v1.32:
- New "randomize" feature to create new sounds using random destruction and pre/post presets.
- New guitar amp factory presets imported from the new Axiom software.
System requirements:
- Intel Mac running Mac OS 10.7 or newer.
- PC running Windows Vista or newer.
Links:
https://www.bluecataudio.com/Products/Product_Destructor/
Pricing:
Blue Cat's Destructor: 99 EUR or $99