SHERMAN OAKS, CA – It's been just over a year since Tom Petty's untimely death. To pay tribute to the legendary rocker, Jon Scott, his long-time friend, and former record label radio promo man, has published a new book, Tom Petty and Me: My Rock 'n' Roll Adventures with Tom Petty.
With a foreword by John Mellencamp, Scott's book traces his history with Petty, beginning when Scott, as a radio promo man, was one of the main forces in helping to get Petty's music heard on radio stations around the country.
Petty, himself, acknowledged this from the stage of the Hollywood Bowl on September 25, 2017, at what would become his last concert ever: "There's one particular friend I want to dedicate this next song to. This is for Jon Scott. And six weeks before we were going to be dropped from ABC Records, he went to the radio stations…and got that sucker played and, on the charts, and we're forever grateful to him."
Although Petty is one of the greatest front men in the history of American rock 'n' roll, Tom Petty and the Heartbreakers might never have achieved the fame they did without the passion and commitment of a few people in the music business, like Jon Scott, who worked tirelessly behind the scenes. In the book, Scott shares the series of coincidences and serendipity that brought him and Petty together, altering both of their careers. This is the story of an incredible talent realizing a seemingly once-impossible dream through the passion and commitment of one man who created a movement on Petty's behalf. In the process, the course of rock 'n' roll history was forever changed.
The story put forth in this book is true, and it details the trials and tribulations of being a promo man and the exhilarating feeling of being a part of rock 'n' roll history.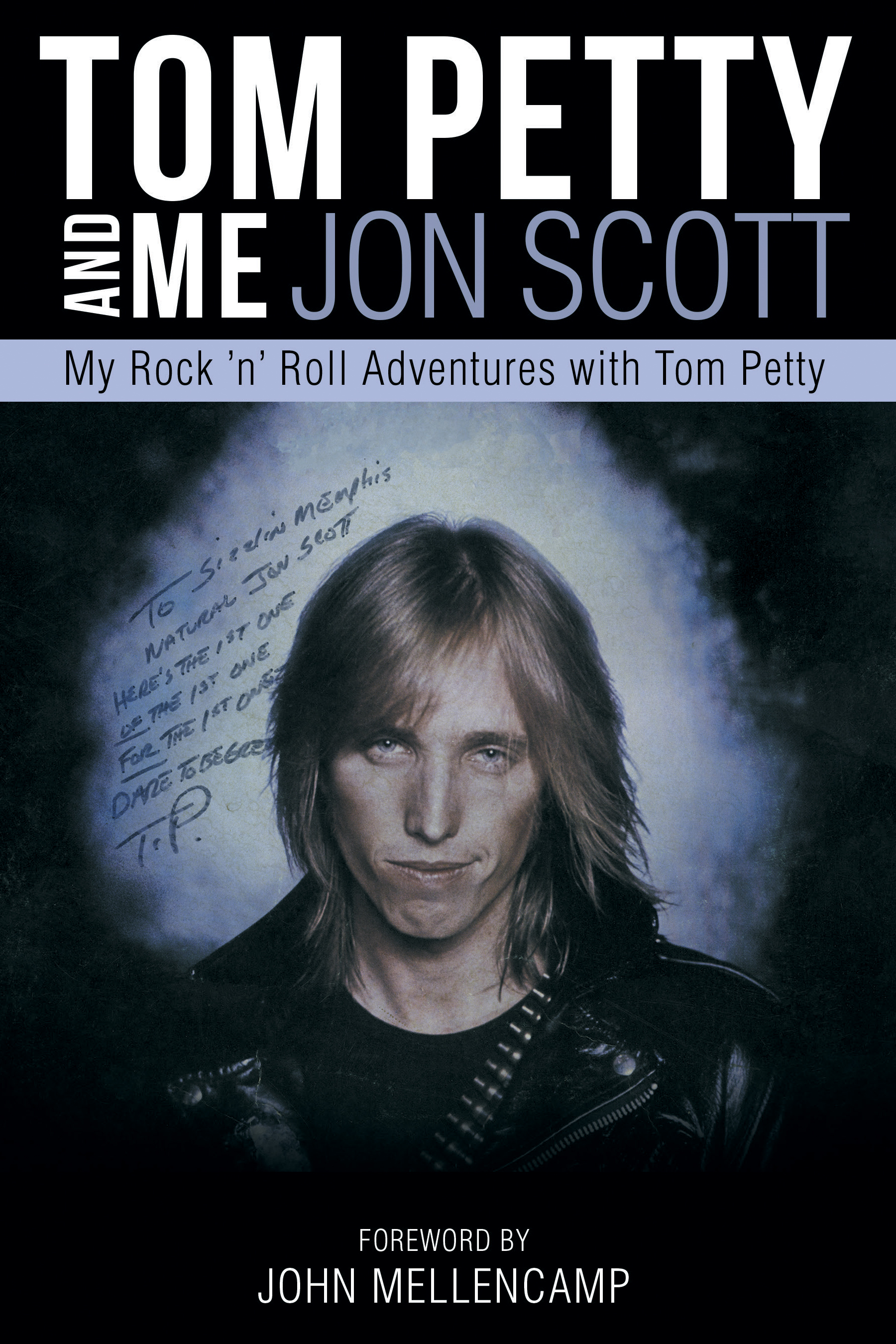 ABOUT JON SCOTT
Scott was raised in Memphis, Tennessee, and like many young Memphis kids growing up in the '50s, he was exposed to all types of music, including gospel, blues, and rock 'n' roll. He had music running through his veins and so dropped out of college to pursue the radio career that he longed for. To pay his tuition, he worked at a local movie theater, where he had the good fortune one night to get to meet Elvis Presley – coincidentally Petty, too, set his sights on becoming a rock 'n' roll star when, as a child, he met Elvis on a film set.
Scott began his career working a WMC-FM100, a progressive rock station a station, where he developed a huge nighttime audience. In 1973, when he went to work for MCA Records, first as a local promo man in the mid-South, then as a regional promo man in Atlanta, and finally as head of national album promotion in Los Angeles. Soon after, he was offered his dream job at MCA as head of national album promotion.
He moved on to ABC Records, again as national head of album promotion, in 1977. This was when many serendipitous, cosmic coincidences would take place, especially with a then-relatively unknown band, Tom Petty and the Heartbreakers. Fate stepped in when Scott's belief in the band and its music resulted in increased airplay and international touring. The rest, as they say, is history. He went on to work with Petty and the band for more than forty years.
Tom Petty and Me can be ordered at www.tompettyandme.com.