The throne offers drummers a stable solution with its spider-shaped insert eliminating wiggle
Berlin, CT — November 15, 2018 — On-Stage, a division of The Music People, has rolled out its new MDT2 Drum Throne. Unlike most drum thrones, the MDT2 features an internal nylon sleeve around the height-adjustable shaft and a spider-shaped insert at the base which holds the two shafts securely in place, eliminating any wiggling of the seat and offering players a sturdy solution. Furthering the throne's stability are its solid-steel double-braced legs and non-slip rubber feet.
The MDT2 boasts an improved design and features a larger and thicker seat diameter stuffed with a high-density foam to provide maximum comfortability and support, especially for drummers playing a long gig.
"The new MDT2's spider-shaped insert along with its thicker seat padding provides players with a sturdy and comfortable solution, gig after gig," said Leann Morgan, The Music People's Product Line Manager. "Easy to set up and tear down with no tools needed, the MDT2 is the perfect choice for drummers on the go."
The height of the drum throne can be adjusted from 19.5 to 24.4 inches with 5 locking pin locations. The base spread is 18.11 inches, while the foam cushion, covered in a durable leather-textured material, features a 2.5-inch seat thickness.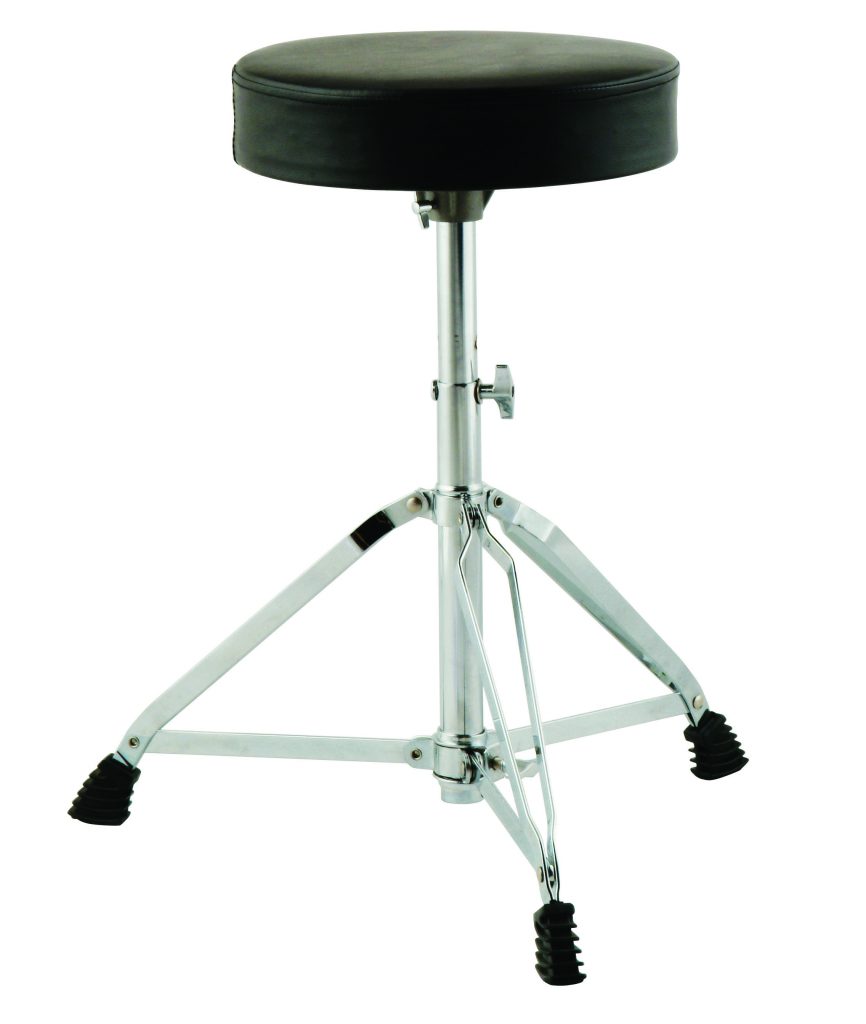 About On-Stage
On-Stage, a division of The Music People, is founded on a promise of affordability, durability and innovation. On-Stage products are used every day in studios, schools and on stages across the world by both professional players, students and weekend warriors alike. For more information, please visit on-stage.com