PATTERN-SEEKING ANIMALS
is the brand new group featuring the talents of current & former
Spock's Beard
members
Ted Leonard
(lead vocals & guitar),
Jimmy Keegan
(drums & vocals) and
Dave Meros
(bass) as well as long-time contributing songwriter-keyboardist
John Boegehold
who also produced the album.
The band's eponymously titled debut album was released via
InsideOutMusic
in July 2019 and now releases a lyric video for the album's closing epic 'Stars Along the Way'. The clip, created by Stan Ausmus at JuzMaintain Productions, can be viewed here:
https://youtu.be/NtKpFX3Wc2U
John Boegehold has the following to say about this track:

"So, let me get this straight. You're saying that a song that's more than ten minutes long with inscrutable lyrics, multiple key, time and tempo changes, mellotron and fretless bass with several guitar and synth solos doesn't stand a chance of toppling Taylor Swift and BTS from the top of worldwide pop charts? Not sure I like your negative attitude, mister."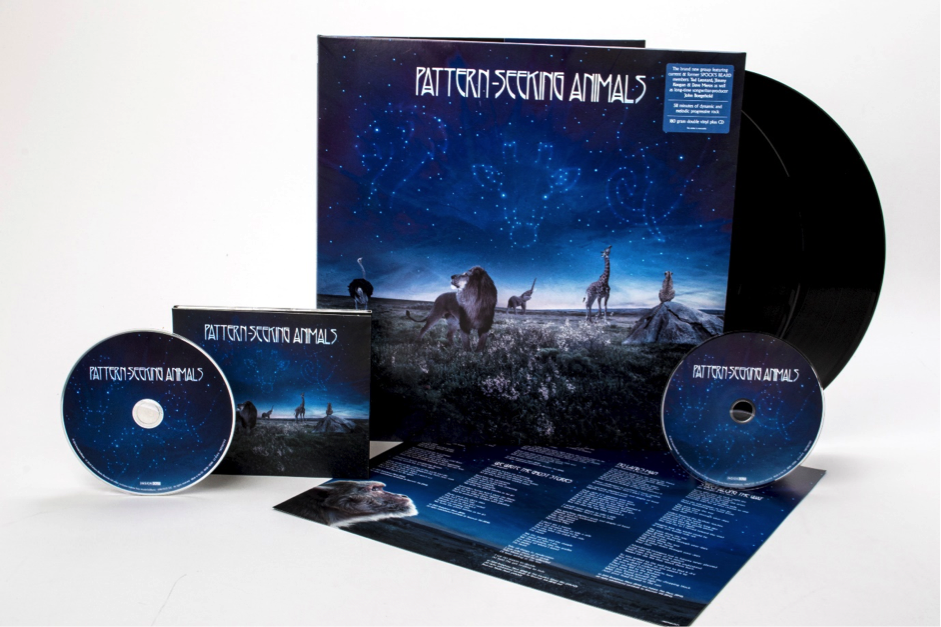 The album is available as limited CD digipak, gatefold 2LP + CD and on all digital platforms. Order now here:
https://patternseekinganimals.lnk.to/PatternSeekingAnimals Reviews:


"shiny and soulful but spiky symphonic prog…a strong, intriguing debut"
– Prog Magazine
"a highly enjoyable example of modern progressive rock"
– Metal Wani
"a brilliantly conceived, and superbly played album"

 
– Maximum Volume