TORRANCE, CA, OCTOBER 10, 2019 – MXL Microphones, a leading manufacturer of consumer and professional audio products, introduces its APS Podcasting Bundle, offering three standout hardware components including a microphone, stand and XLR/USB adapter, specifically designed for live streamers and podcasters. These products provide users with easy-to-use and professional-sounding tools to create high-quality audio podcasts.
The MXL BCD-1 Broadcast Dynamic Microphone is an end address microphone with warm, rich tones designed to make vocals stand out in any recording or broadcast. It delivers a bright sound, with built-in shock mount to negate vibrations and unwanted noise and features excellent side rejection. The tuned grill eliminates internal reflections while the built-in swivel mount allows for perfect positioning when combined with the MXL BCD-Stand. The BCD-Stand with articulating hinge arm allows for easy mic placement and provides a professional look and feel for podcasters. Additional clamp and swivel mount options are also available.
The Mic Mate Pro is an XLR-to-USB audio interface adapter that allows podcasters and live streamers to connect their microphones directly to their computer, effectively converting any XLR microphone into a USB microphone. With 48V phantom power, gain and headphone volume control, and studio-quality preamp capabilities, the Mic Mate Pro is a versatile and compact universal interface. It allows podcasters to instantly start recording without any special driver installations for a plug-and-play solution. To further simplify use, the MXL Mic Mate Pro handles microphone gain and headphone volume adjustments with low-profile rotary knobs, while the built-in headphone jack allows for zero-latency direct monitoring.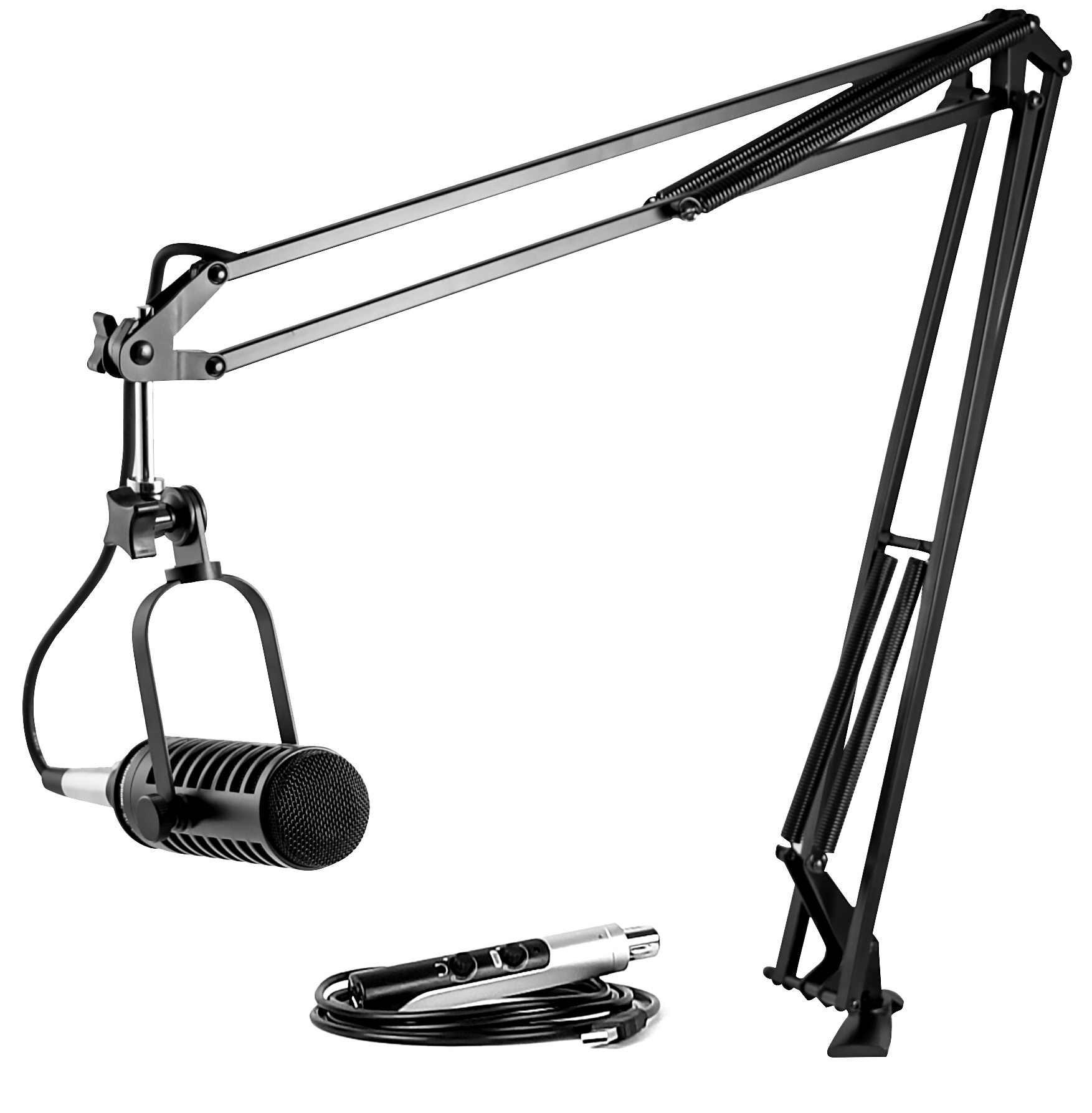 "In the last decade, podcasts have seen a huge surge in popularity, and our APS Podcasting Bundle provides the quality tools needed for those in this market," says Trevor Fedele, sales director of MXL Microphones - MI|UC. "With the creation of the APS Podcasting Bundle, studio-quality broadcasting technology is now within the reach of every recording enthusiast."
For more information, visit http://www.mxlmics.com/microphones/podcasting/APS/.