Baton Rouge, Louisiana—September 2019… PreSonus®' new Eris® HD10BT wireless noise-cancellation headphones provide studio-quality audio performance with the mobility and freedom of Bluetooth® connectivity. The Eris HD10BT's 1.57-inch (40 mm) drivers deliver the superior clarity, accurate response from 20 Hz to 20 kHz, and extended bass you expect from professional studio headphones.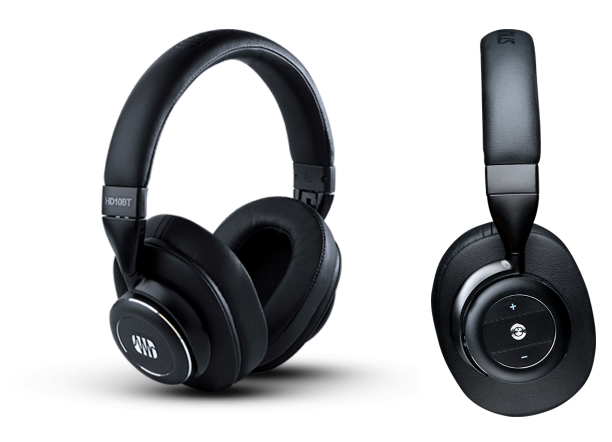 Active Noise Canceling (ANC) reduces ambient sounds by up to 18 dB and can be activated with or without Bluetooth. The headphones' over-ear design and thick ear cushions ensure optimal sound isolation, so whether you're walking down a busy street or sitting in the middle seat on an airplane, you can listen to music, podcasts, and more in comfort and privacy, while enjoying superb sonic fidelity.
Designed to be used wired or wirelessly, Eris HD10BT headphones provide touch controls to quickly pair a Bluetooth device, wirelessly start and stop audio, adjust the volume, and navigate to your favorite track. A built-in microphone and basic call function let you answer the phone without missing a beat.
With up to 16 hours of battery life, the Eris HD10BT headphones will let you listen comfortably all day long. The included hardshell case holds your Eris HD10BT headphones with the included cable and adapter and can fit in a carry-on, purse, or backpack so you can take studio sound with you wherever you go.