Celebrating the Sale of 1,000 Mastering Limiters, Bettermaker Comes Up with

the Very Cool-Looking, Very Awesome-Sounding, Very-Limited-Edition Darthlimiter
LAS VEGAS, NEVADA – OCTOBER 2020: Borrowing a certain heavy-breaking, distance-choking intergalactic villain's timeless style, the very-limited-edition Darthlimiter celebrates 1,000 Bettermaker Mastering Limiter units sold.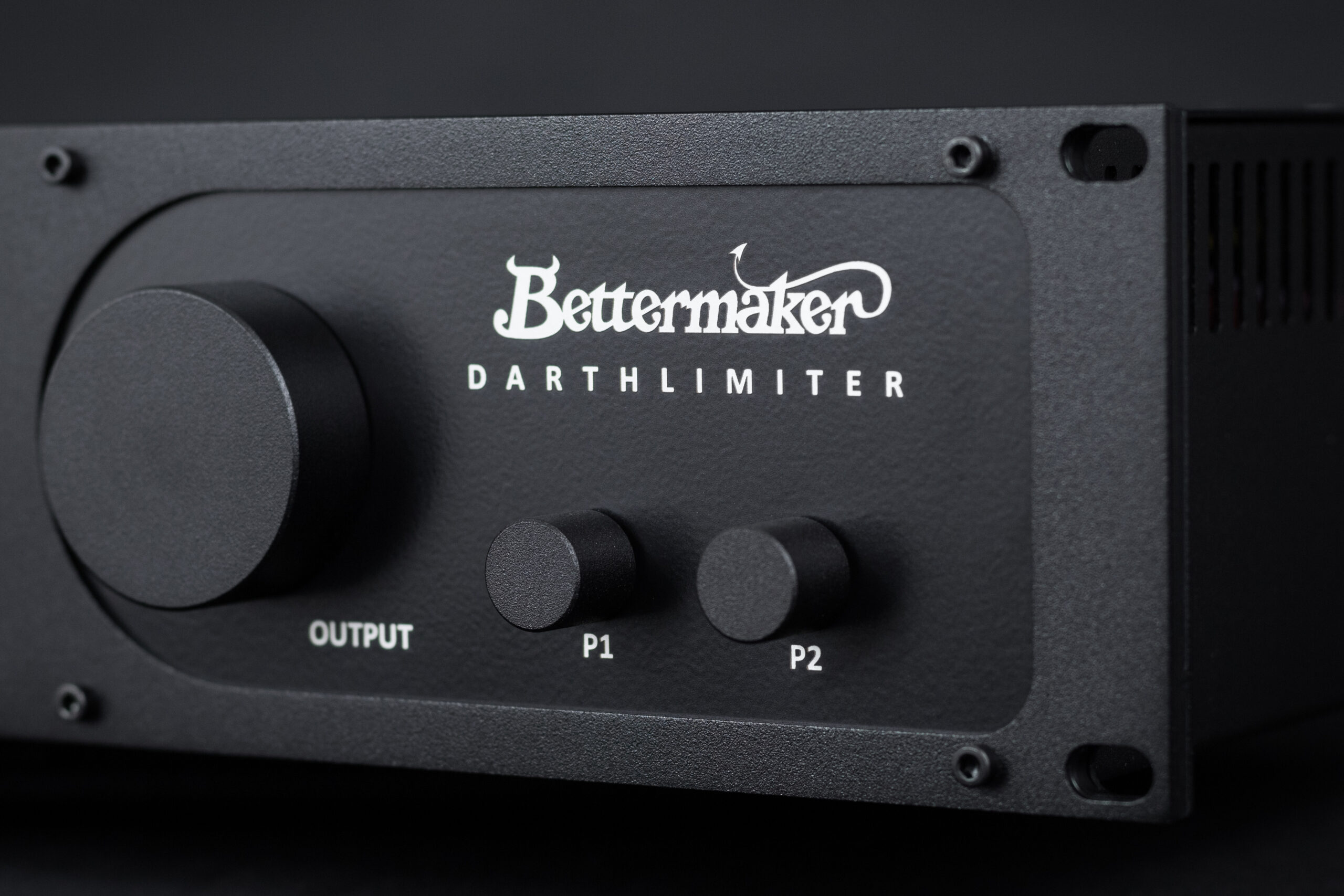 Like all Bettermaker hardware, the Mastering Limiter uses a boutique 100% analog signal path paired with full digital control, including automation and instant recall via a front-panel touchscreen or Bettermaker's DAW control plugin. TransAudio Group, U.S. distributor of the world's finest professional recording equipment, is ready to move its share of the only two hundred Darthlimiter units that Bettermaker will produce.
How is the Darthlimiter different from the Mastering Limiter? It has a new capacitive touchscreen with improved contrast and viewing angle. It uses a Burr-Brown™ OPA1656 op-amp for even lower noise and extended dynamic range. And of course, the Darthlimiter features an all-black front panel with a black frame and black knobs.
"Sure, come to the dark side, it sounds awesome!" laughed Brad Lunde, president of TransAudio Group. "Bettermaker gets a lot of press because they offer digital control (even automation!) of a pure analog signal path, but the sound quality of that analog signal path would be generating a lot of press all on its own even without the massive digital conveniences. The Darthlimiter (and Mastering Limiter) includes frequency-dependent saturation with separate odd- and even-harmonic components and fully-adjustable clip and limiting settings. In addition to digital recall and automation, the front panel offers an impressive array of metering, including all varieties of 'analog' meters (VU, PPM, RMS, Peak), LUFS, K-metering, FFT, Goniometer, correlation, and more. Super impressive!"
Learn More Here:
https://www.transaudiogroup.com/products/bettermaker/darthlimiter/
TransAudio Group, founded by industry veteran Brad Lunde, has quickly become the premier U.S. importer/distributor and/or U.S. sales and marketing representative for high-end audio. Success hinges on TransAudio providing dealers and end users with a higher standard of product expertise and support far beyond the norm.