Paris, April 23rd, 2021 - UVI update Shade to v1.2, adding new features, factory presets, usability enhancements, and more. Shade now includes robust pitch tracking from either of the audio inputs or via MIDI, providing a new modulation source for any parameter. Usability improvements include the addition of an optional MIDI keyboard to the main display for quick filter frequency snapping, display of the selected filter's note value, display of modulation depth in target parameter values, display of modulation overload on knobs, global UI refresh rate setting in preferences, improvements to automation parameter names, and other minor fixes. The update also includes 20 new factory presets from HAL Audio, and a number of under-the-hood enhancements. Shade 1.2 is free for all users and available immediately through UVI Portal or the My Products page on uvi.net.

---
UVI Shade is a creative filter, mixing, and EQ tool with 35 shapes including transparent digital, analog-modeled, and multi-resonant, a powerful drag-n-drop modulation system with 10 types including LFO, Follower, Figure, MSEG, Spread, Envelope, Macro, and XY, with one-to-many and many-to-one targeting and cross-modulation, fully-multichannel filters and modulators, dynamic effects with sidechain, customizable envelope triggering, low CPU usage, zero latency processing, multiselection editing, resizable UI, and a lightning-fast workflow. Shade is available now for $129 / 129€.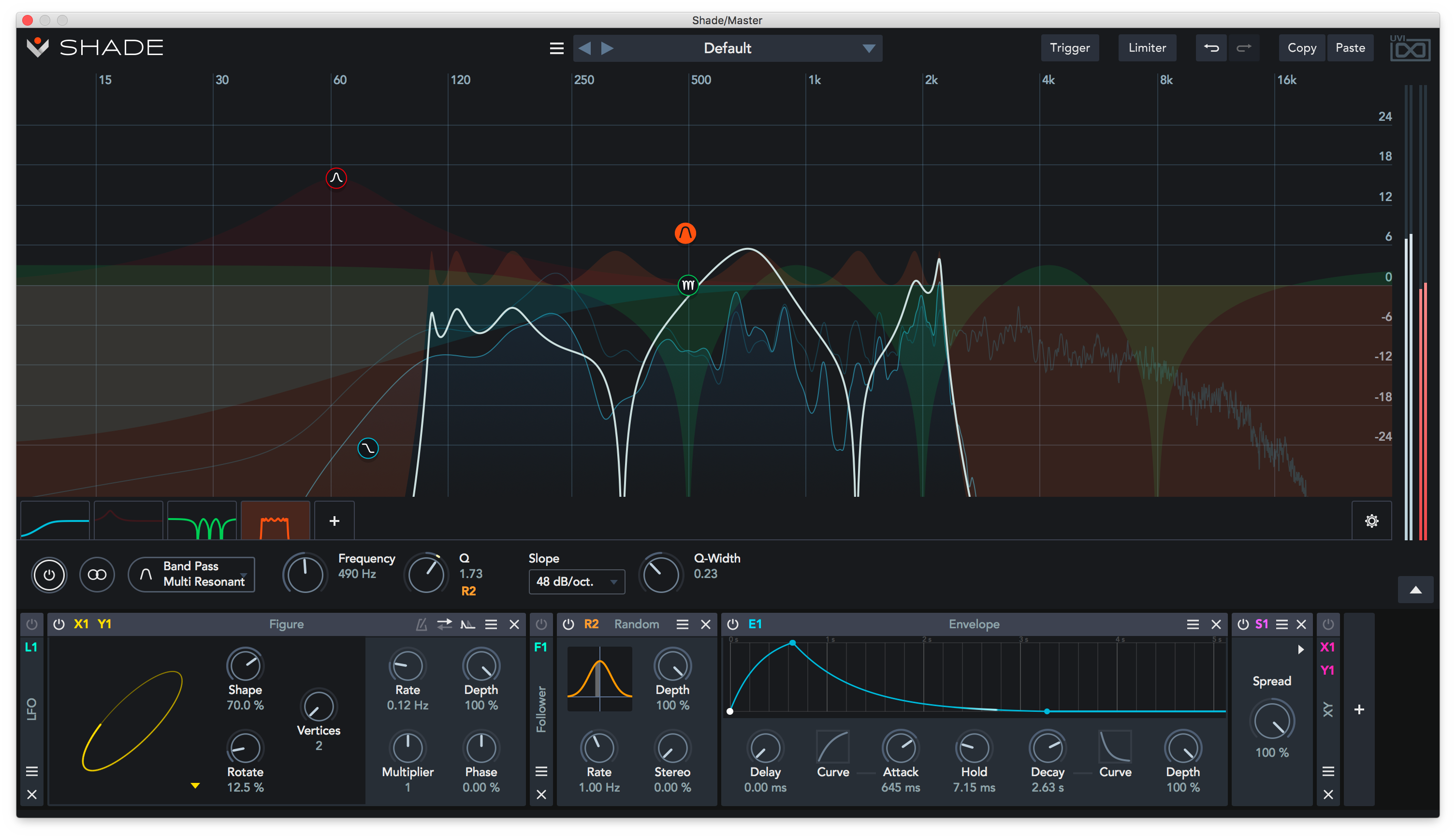 Shade is compatible with current versions of all major DAWs on both Mac and Windows platforms (VST, AU, and AAX). A single license includes 3 activations that can be used on any combination of individual computer systems or iLok keys. A free 15-day trial is available on uvi.net.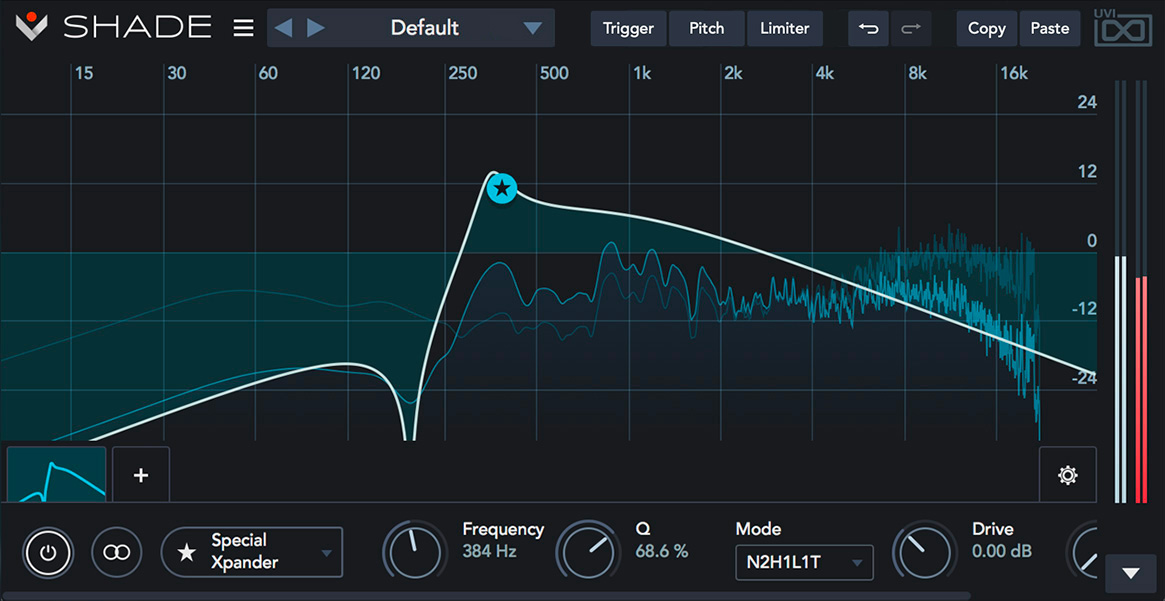 PRICING AND AVAILABILITY:
Shade is available for $129 / 129€ at uvi.net.
Additional information on Shade is available at: