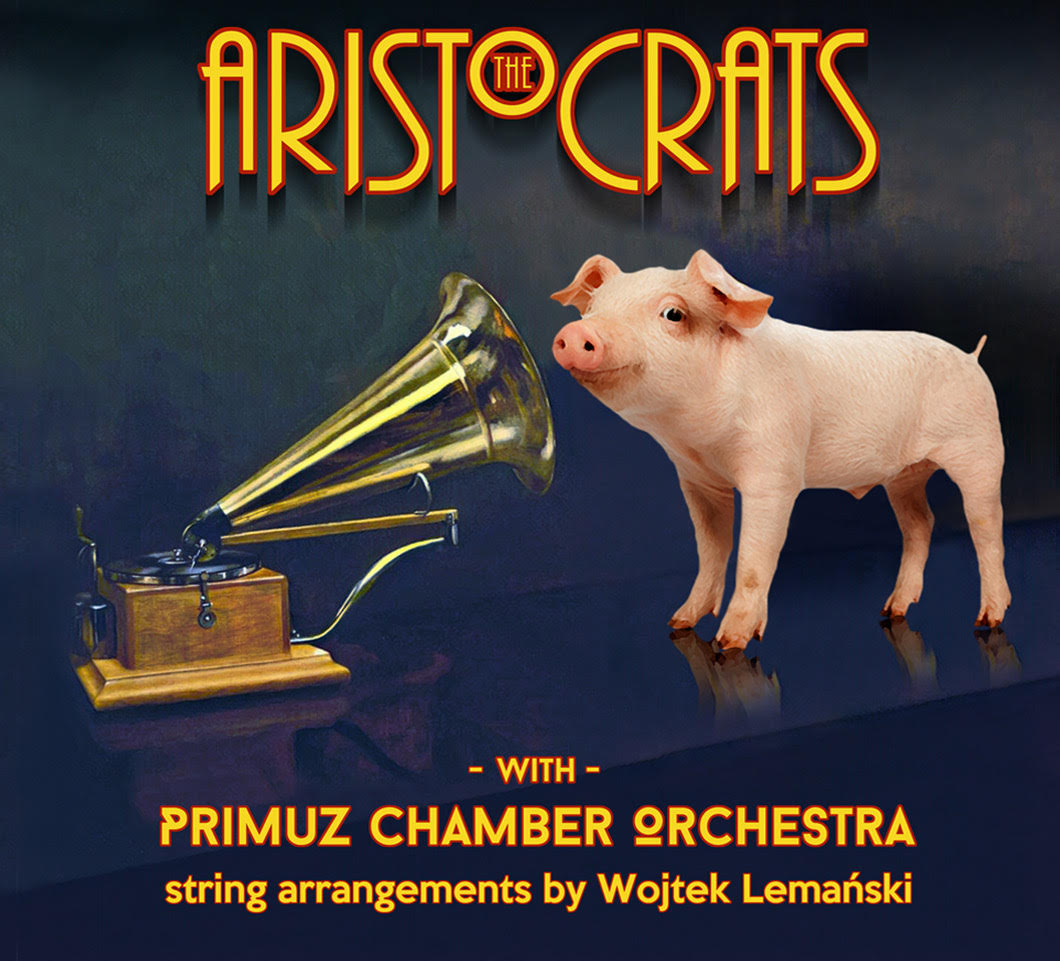 Somewhere between jazz fusion and instrumental progressive rock lives The Aristocrats, an awe-inspiring trio featuring guitarist Guthrie Govan, bassist Bryan Beller, and drummer Marco Minnemann.
On their latest release, the power trio are joined by Poland's Primuz Chamber Orchestra, and the results deliver a whole new level of maturity and depth while still showcasing the blistering performances that these guys are renowned for.
The back story for this collaboration is certainly worth mentioning: the Orchestra had performed their own interpretation of an Aristocrats song, and after the band discovered a video of the performance, they were so impressed that they reached out to propose a collaboration.
The Aristocrats With Primuz Chamber Orchestra

Genre:
Instrumental Rock, Fusion
Musicianship:
Songwriting:
Production & Engineering:
Vibe:
Overall Rating:


3.63
This collaboration led to a nine-song collection of songs that will delight fans of instrumental progressive rock as well as fans of the fusion genre in general. It's hard to say who's the most impressive on this record—the band or the orchestra? Either way, this is a killer union that takes groovy, melodic, and rocking instrumentals to new places with insane accompaniment that ranges from cinematic to bombastic. It's a winning combination and after hearing this record, I wouldn't be surprised to find a keyboard player on the next Aristocrats record.
If you're bored with run-of-the-mill prog rock, need some new musical inspiration, or simply need some jazz fusion that leans more towards pop and rock than jazz, The Aristocrats With Primuz Chamber Orchestra is highly accessible music that will appeal to any fan of well-constructed, superbly executed, instrumental music.