Boss
One of the most exciting product debuts at the Winter NAMM Show was easily the BOSS WAZA Tube Amp Expander. Reactive loadboxes are all the rage these days as players want to use their high-powered tube amps at reasonable volume levels, and in similar fashion to the Universal Audio OX, BOSS delivers more than just amplifier power attenuation. With the ability to load down your 100w heads with ease, it also has onboard speaker simulation, and provides the ability to load your own impulse responses. In typical BOSS fashion, they don't stop there, and also include a suite of BOSS effects, as well as an effects loop for your outboard effects. The WAZA Tube Amp Expander is also a USB interface, so if you need a one-stop solution to recording your tube amp at all hours of the night, or simply just need to the volume down without losing tone, you'll want to check this out. MAP $1,300.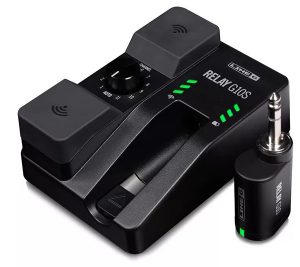 BOSS also showed their latest wireless unit, the BOSS WL50, which is a stealthy, pedal format, rechargeable, wireless system that eliminates the need for a wireless transmitter pack hanging off of your guitar strap (just a small dongle plugged into your guitar output jack). With just a 65-foot operating range, this will cover the down and dirty bar gigs on your small board, and you'll have one less set of AA batteries to recharge. It even offers cable emulation for the diehards with golden ears who swear they can still hear a difference between wired and wireless tone.
—BS and SK
---
Eventide
In typical Eventide fashion, the masters of pitch manipulation released a unique delay pedal named Rose, with a variety of tonal and spatial options. Fans of clever sounding, pitch altering delay effects like Space and Black Hole will be right at home with this clever sounding effects pedal. And no, these sounds will not show up a month later as an algorithm for the H9 pedal—the Rose sound creation DSP is too complex to fit in there.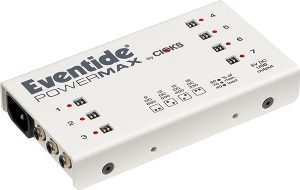 Upgrading their already popular powerfactor line, Eventide releases the Powermax pedalboard power supply. Staying current with current technology and the ever increasing power demands of modern digital pedals, this power supply offers a healthy 42 total watts of power over seven output jacks. Dip switches allow for 9,12, 15 or 18V operation per jack, and a meter on the top of the power supply indicates when you are at 40/70/90% of maximum power.
—BS
---
Fender
What looks like a Tele, feels like a Strat, and sounds like a variety of acoustic guitars? The big news from Fender this year was the introduction of the Fender Acoustasonic Tele guitar. We had the opportunity to play these beauties the week prior to NAMM at a special media event in New York City, and we definitely came away impressed. Fender worked with Fishman to develop custom electronics that use DSP in combination with an internal microphone, under-saddle Piezo elements, and a single coil pickup to create a vast array of different acoustic guitar tones, plus a handful of electric Tele tones. For the mostly acoustic player who needs to rock out on a few songs, this is a smart design. And it looks and feels great, too. Expect an in-depth review soon.

Perhaps this is the year of the Tele in general, as Fender also showed off a Jimmy Page Telecaster reissue, a recreation of his vintage axe that began the Led Zeppelin legacy.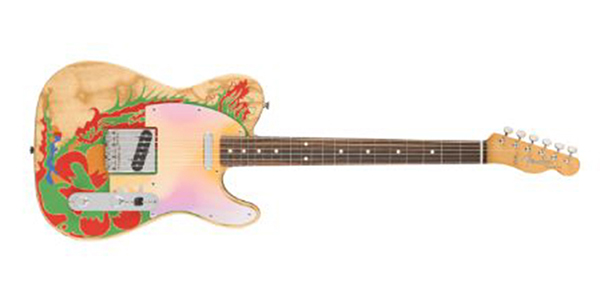 Fender continues to update and revise their most popular lines of instruments. The big news this year was the introduction of the American Performer line. The American Performer series delivers more value in an American-made Fender guitar priced sensibly in the $1,100-$1,200 range. The line-up includes Stratocaster, Telecaster, Jazzmaster, and Mustang models. They all feature newly designed Yosemite pickups, '70s style logos, Fender's Greasebucket tone system, Modern C-shaped neck radius, and modern color choices. We've only had limited time with the guitar so far, but we were impressed with the clarity and warmth of the new Yosemite pickups.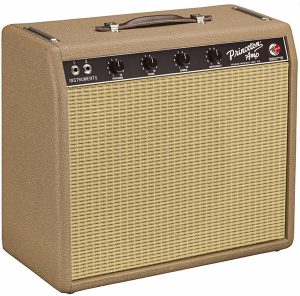 Another exciting edition to the Fender line-up was the new '62 Princeton Amp Chris Stapleton Edition. Modeled after a Princeton amp Chris has been using for years, this one combines the 6G2 circuit with some of Chris's personal preferences in an American made, hand-wired amp. This 12-watt beauty includes boutique features such as Fender vintage "Blue" tone caps, Schumacher transformers, 12-inch special design Eminence speaker, and tube-based tremolo, all housed in a solid pine cabinet.
—SK and MA
---
Gibson
Gibson guitars appeared to be back in a big way. With major upper management and leadership changes, its apparent they're listening to their customer base and going back to basics. Not even showing at The NAMM Show in 2018, their 2019 room felt like a breath of fresh air has been breathed into the brand. Gone were the robo tuners and richlite boards in favor of more traditional ebony and rosewood, and the typical Les Paul Studios, Standards and Customs were on display (and really looked good). They also featured five or six individual work stations where we were able to watch actual Gibson employees doing what they do: building precision instruments. It really was an education and reiterated just what goes into building these instruments. We will be keeping a close eye on Gibson and have high hopes the brand will return to form in 2019 and beyond.
—BS
---
Hughes & Kettner
When a guitar amp company is situated in the pro audio hall instead of the guitar hall, it's easy to get overlooked. And just as we were getting ready to finish up our review of the fantastic Grandmeister 40 amplifier, we headed off to the NAMM Show and stumbled upon something new from these amp gurus—the new Black Spirit 200 Amplifier!
The Black Spirit 200 is innovative in many ways, starting with what's missing—the tubes! While the amp looks closely related to the other compact heads in the H&K lineup, this one generates tone by combining digital control with analog circuitry. It's a four-channel amp, covering the wide range of tones we're accustomed to getting from H&K amps, but also added is power amp sag control! The updated Red Box AE+ direct output offers eight speaker cabinet models, while the 200w power amp can power full-range speakers (like those you'd use with amp modelers/profilers) or traditional guitar speaker cabinets. We sat down and played this one for a bit and our initial reaction was highly favorable. We didn't notice the lack of actual tubes from a tone perspective, though we didn't get to really crank things up. Or maybe that's the point? We didn't have to crank things up to enjoy the tone. This will be an exciting amp to get to know better. Look for a review later this year.
—SK
---
Ibanez
Ibanez always has a host of new goodies on display, and this year, there were a ton of new models and flashy, hot color schemes. Although there were no new premium Jems for 2019, Ibanez struck back at the burgeoning counterfeit market by releasing two new, low-priced Jem models in the $500 price range in pink, white and yellow. Unlike years past, the inlay and specs of these instruments more closely resemble the more expensive models, making counterfeits essentially obsolete.
Ibanez also showed off two fabulous new shredders from the RG Prestige line, the RG2027XL and the RG752M. The 2027 designation was done before, albeit in a limited run back in the late '90s, and we were excited to see a double-humbucker 7-string make an appearance. Equipped with arguably their best trem, the LoPro Edge, as well as DiMarzio Fusion Edge 7 pickups, this is a modern day workhorse—and we just got it into our studios for review!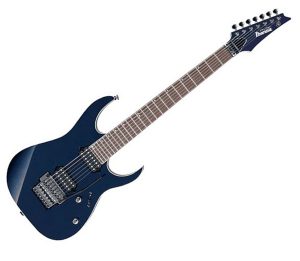 The RG752M is a more traditionally spec'ed 7-string, outfitted with the LoPro Edge 7 tremolo and DiMarzio PAF7 pickups. This instrument appears to only be available in Desert Yellow with a maple board at the moment.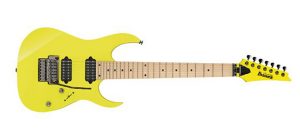 MusicPlayers.com friend and all around guitar guru, Andy Timmons, celebrated a 20th anniversary in his partnership with ibanez, and to commemorate this Ibanez released the ATZ100 Andy Timmons signature guitar. A more traditionally styled instrument—including a pre 1980s retro headstock, this will appeal to the classic rock generation. A roasted maple neck gives the guitar a beautiful patina. The guitar features three custom DiMarzio humbuckers cleverly disguised by their single-coil form factor, and a vintage style Gotoh tremolo.
—BS

---
Koch
The Koch Dummybox Home, Dummybox Studio/PA, and the Loadbox LB120 II provide excellent solutions for home rehearsal, studio, and live performance applications where a power soak or attenuation is needed. An interesting feature design is that they use jack input options in place of potentiometers for the different attenuation levels. Although you don't get a continuous, linear volume reduction, this fixed level approach purports to be more reliable and provide better signal consistency and clarity. The Loadbox II is particularly cool as it functions as a power attenuator, DI, and speaker simulator all in one box.
—DD
---
KSR Amplification
It's hard getting loaner amps for review from smaller builders like Kyle Rhodes, where every amp built has a customer waiting for it. If only there were a way to get some awesome KSR tone into our guitar rigs? Well, now there is, because KSR just introduced the Ceres Preamp Pedal! $400 gets you a lot of capability here, with three channels covering a diverse array of tones (and the colored LEDs indicate at an easy glance which channel you're playing through. We're tempted to grab one of these and plug straight into a nice stereo tube power amp… or stick it on our pedalboard!
—SK

---
Line 6
The big news this year at Line 6 is their line of Shuriken Variax guitars. Variax tech has been around for some time now, and the Shuriken Variax gives us professional-grade instruments in a unique body style that is quite bold and classy. The guitar is alder with a 25.5" scale length, 24 frets, and the Variax technology, which keeps getting better. Allowing for detunings and alternate tunings on the spot, we sat in on a demo which ran the range of tones and tunings in conjunction with the WIHO Award-winning Helix modeler (review here).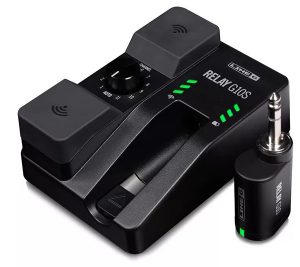 Line 6 also replaced their compact G10 wireless unit with the new G10S Wireless. While retaining a small footprint, they've greatly expanded usability of this rechargeable wireless by adding manual frequency selection, cable tone options, a 3.5mm power supply jack, and nearly triple the effective range. Basically, Line 6 addressed every shortcoming of the original G10. Nice!
—BS
---
L.R. Baggs
Why do the electric guitar players have all the pedal effects fun? Not anymore, thanks to the Align Series Pedals designed for acoustic guitar players. The series launched last year, and this year, L.R. Baggs introduced the Align Chorus and Align Delay pedals to the line. What's different about these pedals is that they are tonally optimized for the brighter, high fidelity sound of acoustic guitars, especially when using built-in pickups and Piezo elements.
—SK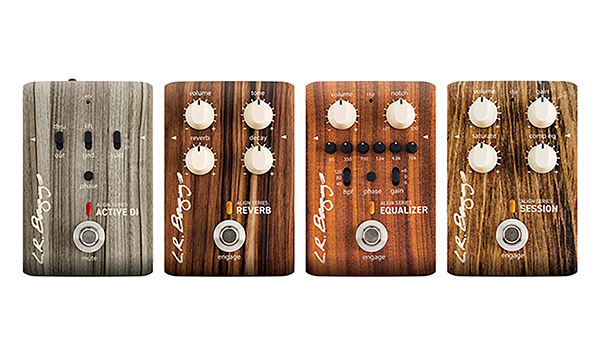 ---
Mezzabarba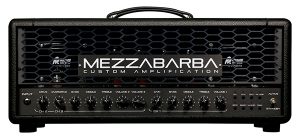 Already well known for building bone crushing, 100w, high-gain fire breathers like the Mzero Overdrive, Mezzabarba had an impressive booth this year which featured its entire product line. At the precipice was their new flagship amp, the Mezzabarba Trinity. Like the name implies, it's a three-channel amp that picks up where the Mzero leaves off in high gain and also features a stellar clean channel derived from the Z series of amps. Full MIDI implementation is also a first for Mezzabarba.
Also exciting for us big rig fans was a new rackmount, three-channel preamp (already in use by guitar guru, Marco Sfogli). All three channels feature independant gain and eq controls. Just pair it with your favorite tube power amp and go!
—BS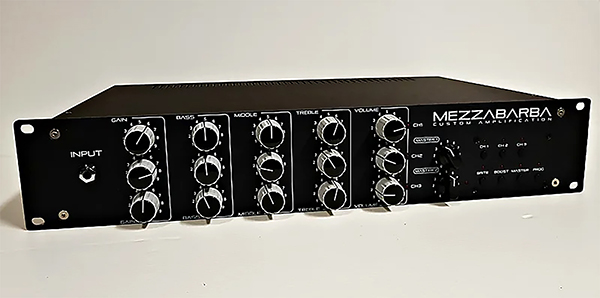 ---
Mooer
Last year, Mooer impressed us with the Red Truck, a fly rig-style multi-effects processor with outstanding sounds and features, and this year, they took things over the top with their new Mooer GE300 processor, which features amp modeling, multi effects, and synth sounds.
Not just another me-too box, the GE300 does amp profiling (think Kemper), guitar profiling, and speaker profiling (to create your own IR files). You can also load your own impulse response files and pait them with over 100 different amp models. Not only do the amps and effects sound great, but the three-voice polyphonic synth did an impressive job of immersing us in cool guitar synth sounds, without the need for any special guitar pickups or complexity. We look forward to getting our hands on a review unit.
—SK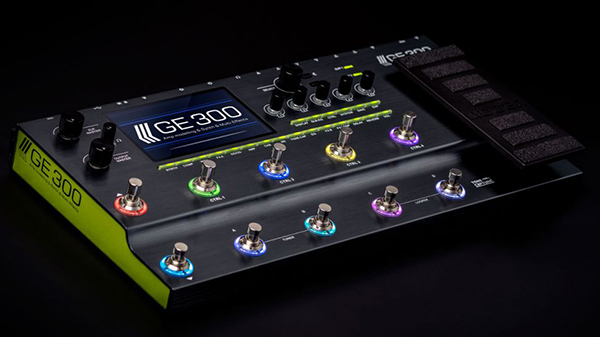 ---
Paul Reed Smith
New for 2019, PRS continues to expand their sensibly priced SE line of guitars. The SE Schizoid, SE Paul's Guitar, and the SE Santana Singlecut Trem provide the look, feel and tone of their premium PRS guitars without the hefty price tag. The King Crimson Schizoid is a limited edition model, with only 1,000 of these disturbing looking guitars scheduled for production. We've got one in the studio for review right now, and it works great even if you can't play in odd time signatures!
—DD

---
Peterson
Kings of the tuner have a colorful future ahead if their new StroboStomp HD pedal tuners are any indication. They feature classic Peterson strobe tuning and displays in beautiful, multi-colored LCD. Your tuner never looked so hot.
—SK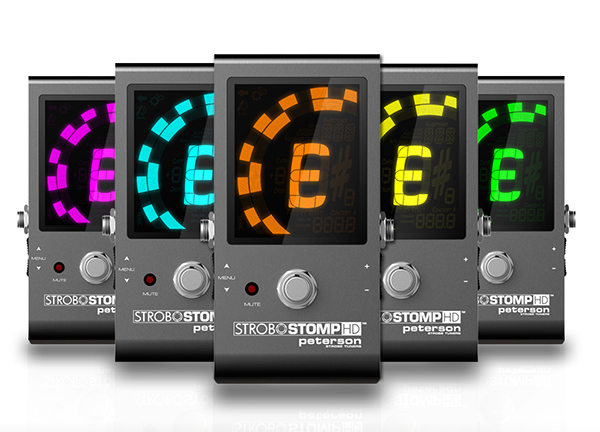 ---
Reverend Guitars
What looks like a boutique Tele-style guitar but is just subtly different? That would be the beautiful new Reverend Greg Koch Signature Gristlemaster guitar! Greg is a monster player, both in sound and in stature (way past six feet tall), and his custom T-style guitar has a slightly larger body: big enough to not look so tiny when set against a larger musician, but still small enough to fit into any standard guitar case. It's also got a beautiful, sculpted top reminiscent of a Firebird, great hardware including a Wilkinson Staggered Brass Saddle bridge, and Greg's customized Fishman Fluence pickups. All this custom goodness comes with a reasonable price-tag, too!  Just $1,600 street. Learn everything possible about this guitar and much worse, err... we mean, much more, from our in-depth conversation with Greg, below.
—SK

Part 2 of 2
---
Suhr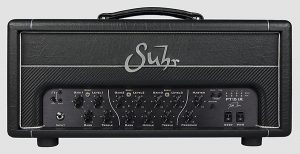 Once upon a time, Suhr was just known for their fantastic guitars, but today, their amps are just as adored. And what's not to love about the new PT15 I.R. Amplifier, designed with artist Pete Thorn? This compact, three-channel head is a low wattage, 6V6 powered, tube amplifier with a variety of American and British tones, but it's more than just a typical amplifier. Suhr's Reactive Load technology is built in, along with on-board impulse responses. This lets you run the head direct to front of house for live performances or direct to the mixing desk for recording, while the headphone jack and aux input make it easy for you to jam alone or to backing tracks all night long. What's extra-cool about the IRs is that you can assign different IRs to each channel for a wider range of tones than is typical.
—SK
---
Taylor Guitars
The Taylor Grand Pacific Dreadnought features a new round shoulder design while incorporating the revolutionary Taylor V-class bracing. With this combined design, the Grand Pacific offers an enhanced low-end power while maintaining those warm, traditional acoustic tones. The other new addition to their line the the Builder's Edition Collection. Ergonomic features depending on model can include chamfered body edges, beveled cutaway, carved armrest, and a compound carved neck profile. The contouring features are designed to enhance your comfort and playability, and once you play a dreadnaught with a sculpted top bout, it's hard to go back to acoustics with those classic, hard, top edges. Even if you can't afford Taylor's range of $3,000+ models, though, there's plenty of good news for the rest of us, as V-class bracing is proliferating across all of the Taylor guitar lines.
—DD