Paris, May 19th, 2021 - UVI release Austrian Grand, billed as the ultimate concert grand this stunning piano is known around the world for its rich sound and exemplary dynamics. Presented here with discrete control over multiple microphones, individual levels for Sustain, Release, Sympathetic Resonance, and Pedal, deep sound sculpting controls, and a selection of professional-grade effects, the extraordinary sound of this majestic instrument is now yours to explore with unrivaled clarity and control. Austrian Grand is available now at an introductory price of $49 / 49€ through May 31st, 2021 (regularly $79 / 79€).
Meticulously recorded at the prestigious Guillaume Tell sound stage in Paris and lovingly optimized through collaborative feedback with concert pianists, our Austrian Grand offers an exceptional playing experience allowing expression across the instruments full dynamic range. Advanced scripting, numerous keygroup layers, and intelligent rule switching instantly translate your performance into sound, giving you the experience of an exquisitely crafted concert grand piano in a world-class studio.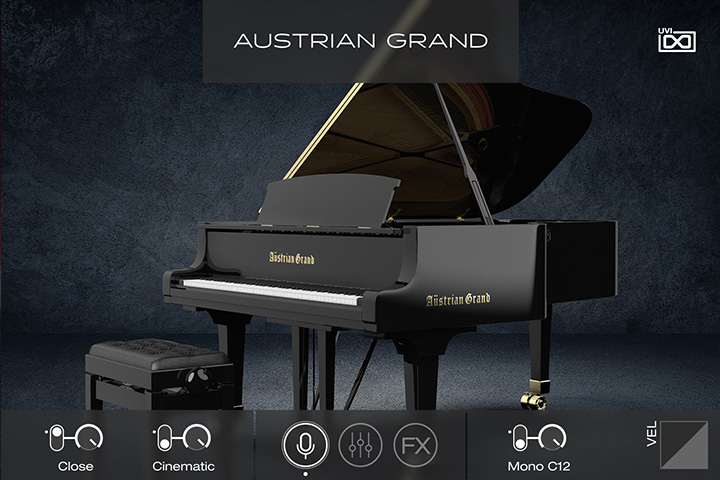 Explore a selection of finely-tuned presets or follow your inspiration to find your perfect sound. Multiple microphones allow you move instantly from an intimate player position to rich and complex cinematic resonances, while deep sound sculpting controls combined with a selection of studio-grade effects including IR and algorithmic reverbs give you complete creative freedom. Place your piano in a small club, a concert hall, create glittering shimmers or thick ambient washes, Austrian Grand is a versatile and powerful instrument alive with natural beauty.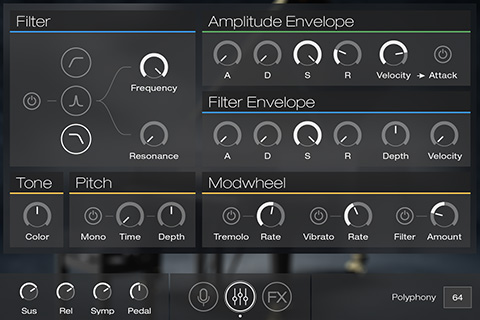 Austrian Grand is compatible with current versions of all major DAWs on both Mac and Windows platforms via the free UVI Workstation, or Falcon (VST, AU, AAX, or Standalone). A single license includes 3 activations that can be used on any combination of individual computer systems or iLok keys.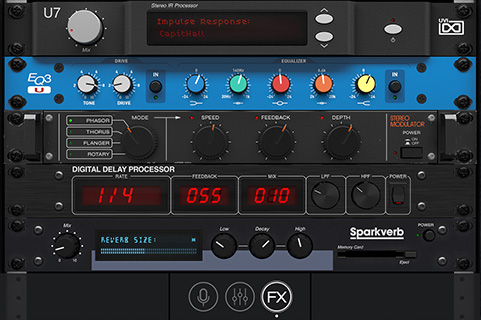 PRICING AND AVAILABILITY:
Austrian Grand is available immediately at a special introductory price of $49 / 49€ through May 31st, 2021 (regularly $79 / 79€)
Additional information on Austrian Grand is available at: www.uvi.net/austrian-grand