Novation's Launchpad Mini and Launchpad X receive new additions for greater customisation and endless possibilities.

Novation continues to support its creative community by adding exciting new features to Launchpad Mini and Launchpad X with the firmware version 2.0 update.
This update brings more customisation options than ever before to Launchpad owners, allowing them to explore new ideas and produce music with ease.
Firmware version 2.0 introduces the exciting Custom Mode keystroke widget. Launchpad owners can keep creativity flowing while making music by assigning essential DAW shortcuts using Novation's Components software for a faster, more intuitive workflow and endless creative options.
Launchpad X goes even bigger with an additional four Custom Mode slots added in version 2.0. Now with a total of eight slots, Launchpad X owners can take their music to new heights and experiment with the versatile new Custom Mode key stroke widget, without compromising on the space they have to create.
The Launchpad Mini and X firmware version 2.0 is compatible with the following products: Launchpad Mini [MK3] Launchpad X [MK3]
Launchpad Mini and X owners can download firmware version 2.0 from Novation Components.
Novation's iconic Launchpad range sparked a wave of innovation in electronic music production and performance. Available in Mini, X and Pro, the grid-based MIDI controllers have garnered a dedicated following of users thanks to their limitless possibilities and improvements through firmware updates. With Ableton Live and Logic at their fingertips, a global community of music makers have pushed their musical limits with Launchpad.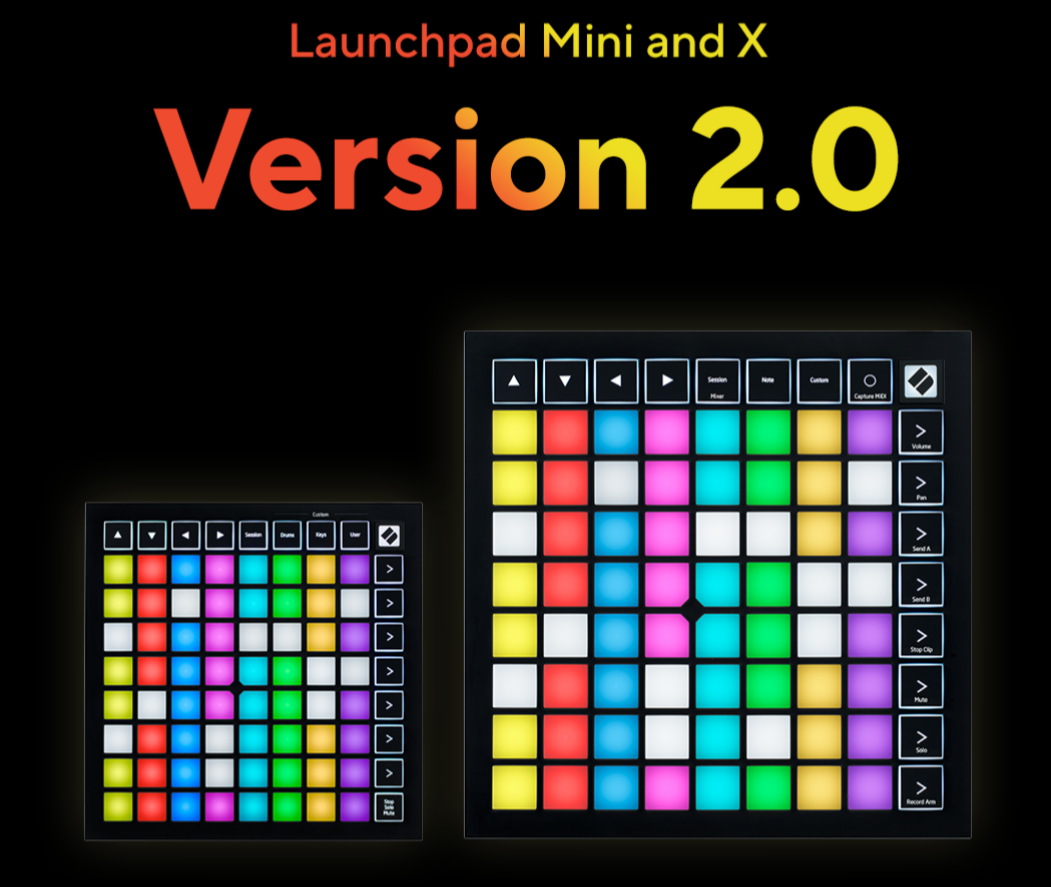 Explore the Launchpad Range HERE.