The Sea Within – the new art-rock collective comprising of Roine Stolt (Transatlantic, The Flower Kings), Daniel Gildenlöw (Pain of Salvation), Jonas Reingold (Steve Hackett, The Flower Kings, Karmakanic, The Tangent), Tom Brislin (Yes Symphonic, Renaissance, Spiraling, Deborah Harry) & Marco Minnemann (The Aristocrats, Steven Wilson, UK, Joe Satriani) – have announced that their debut self-titled album will be released on June 22nd, 2018.
Let's get one thing straight from the start. The Sea Within is more of an amalgamation of some serious talents, than a regular "supergroup". These musicians have come together to create a unique album. Guitarist/vocalist Roine Stolt, bassist Jonas Reingold, keyboard player/vocalist Tom Brislin, drummer/vocalist Marco Minnemann and vocalist/guitarist Daniel Gildenlöw have a vast reservoir of experience. Look at the portmanteau of artists with who they've worked: The Flower Kings, Transatlantic, Jon Anderson, Steven Wilson, The Aristocrats, Joe Satriani, Yes, Steve Hackett, Renaissance, Pain Of Salvation, Deborah Harry, Meatloaf, Karmakanic … that of itself tells you this is something very special.
Initially, the band went to Livingston Studios in London last September to begin the process of assembling all the material and recording it for the debut album. The entire recording situation took about six months, and the band also have some very special guests featured on the album. The band have ended up recording close to two hours of music and will be releasing it all in June on what will be a self-titled album.
The Sea Within as a music collective have plans to perform live and will make their stage debut at 'Night Of The Prog' in Loreley, Germany which happens from July 13-15 and will bring special guests for that evening.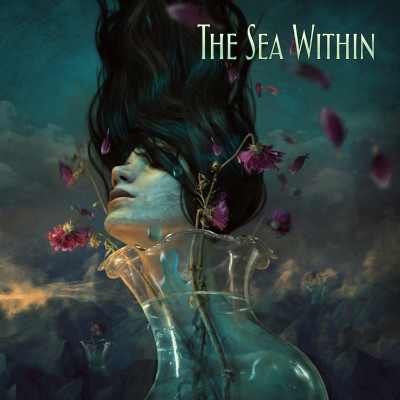 The album will be available as a special edition 2 CD digipak, gatefold 2LP vinyl + 2CD & as a digital download. You can find the full track listing below:
Disc 1:
1.Ashes of Dawn
2.They Know My Name
3.The Void
4.An Eye for an Eye for an Eye
5.Goodbye
6.Sea Without
7.Broken Cord
8.The Hiding of the Truth
Disc 2:
1.The Roaring Silence
2.Where Are You Going?
3.Time
4.Denise
As mentioned, The Sea Within has recently announced their first confirmed live date, taking to the stage at Night of the Prog Festival 2018 at Loreley, Germany on the weekend of 13-15th July 2018. Tickets are available now here: http://www.nightoftheprogfestival.com/en/home-2/
THE SEA WITHIN online:
www.facebook.com/theseawithin1
www.twitter.com/theseawithin1
www.theseawithin.net