Get Album Here: IslandRecs.lnk.to/NDDayEdition
Click Here To Check Out New Video For "Just My Type"!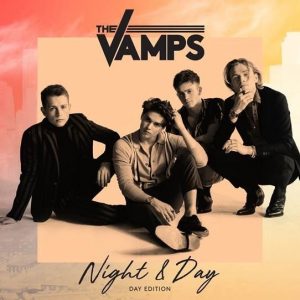 About The Vamps:
The Vamps are one of the most successful British bands, achieving a huge amount of success and acclaim all over the globe. Night & Day (Night Edition) stormed straight into the Top 10 on the iTunes chart in over 20 countries including Argentina, Philippines, India and Australia. They are a force to be reckoned with on social media, with over 6 million likes on their Facebook, over 4 million followers on Twitter, 2.2 million followers on Instagram, and 152 million views on YouTube. The British four-piece will released the second part of Night & Day (Day Edition), today, July 13th and can be pre-ordered now here: https://IslandRecs.lnk.to/NDDayEdition. The Vamps are Brad Simpson (Vocals, Guitar), James McVey (Guitar), Connor Ball (Bass) and Tristan Evans (Drums).