KANSAS INTRODUCES KEYBOARDIST TOM BRISLIN AS NEWEST MEMBER OF ICONIC BAND
KANSAS RETURNING TO STUDIO IN AUGUST
ATLANTA, GA - KANSAS is excited to announce keyboardist Tom Brislin as the newest member of the band. Brislin replaces departing keyboardist David Manion.
An internationally acclaimed musician, Brislin has performed and toured with a variety of artists, including Yes (appearing on Symphonic Live), Meat Loaf, Debbie Harry of Blondie, Camel, Renaissance, Dennis DeYoung formerly of Styx, and many others. For years he fronted the band Spiraling and produced his debut solo album Hurry Up and Smell the Roses.
Most recently, Tom co-founded the progressive rock group The Sea Within. Along with guitarist Roine Stolt of The Flower Kings, bassist Jonas Reingold of the Steve Hackett band, and drum star Marco Minnemann, they released their first album in 2018 on Sony/Inside Out Music, joining KANSAS on the label's roster. Tom has also formed Gold Rotation, a collective of diverse musicians and songwriters who premiered with a performance at Progstock Festival in 2018.
KANSAS original member and drummer, Phil Ehart comments, "We are extremely excited for Tom Brislin to be the newest member of KANSAS. We think KANSAS fans will really enjoy what Tom brings to the band. Rehearsals for the spring have been going great. We cannot wait to get back out on the road and perform for KANSAS fans. Then, it's into the studio in August to begin a new KANSAS album, and back out on tour in September."
Brislin adds, "It's an honor to be asked to join a such legendary band as KANSAS. Their music has been in the soundtrack to so many of our lives, and their repertoire has enduring depth, beauty, and power. I'm thrilled to perform the classics and I'm equally excited to be a part of the new music that KANSAS creates."
Brislin's first performances with KANSAS will be aboard the Rock Legends Cruise in February, followed by March 1 in Baltimore, MD at the Modell Lyric where the band will be resuming the Point of Know Return Anniversary Tour. The band will perform a set of KANSAS Classics at shows throughout the summer, before returning to the studio to begin a new KANSAS album in August 2019.
A complete list of announced 2019 KANSAS tour dates is listed below. Ticket & VIP Package information can be found at KansasBand.com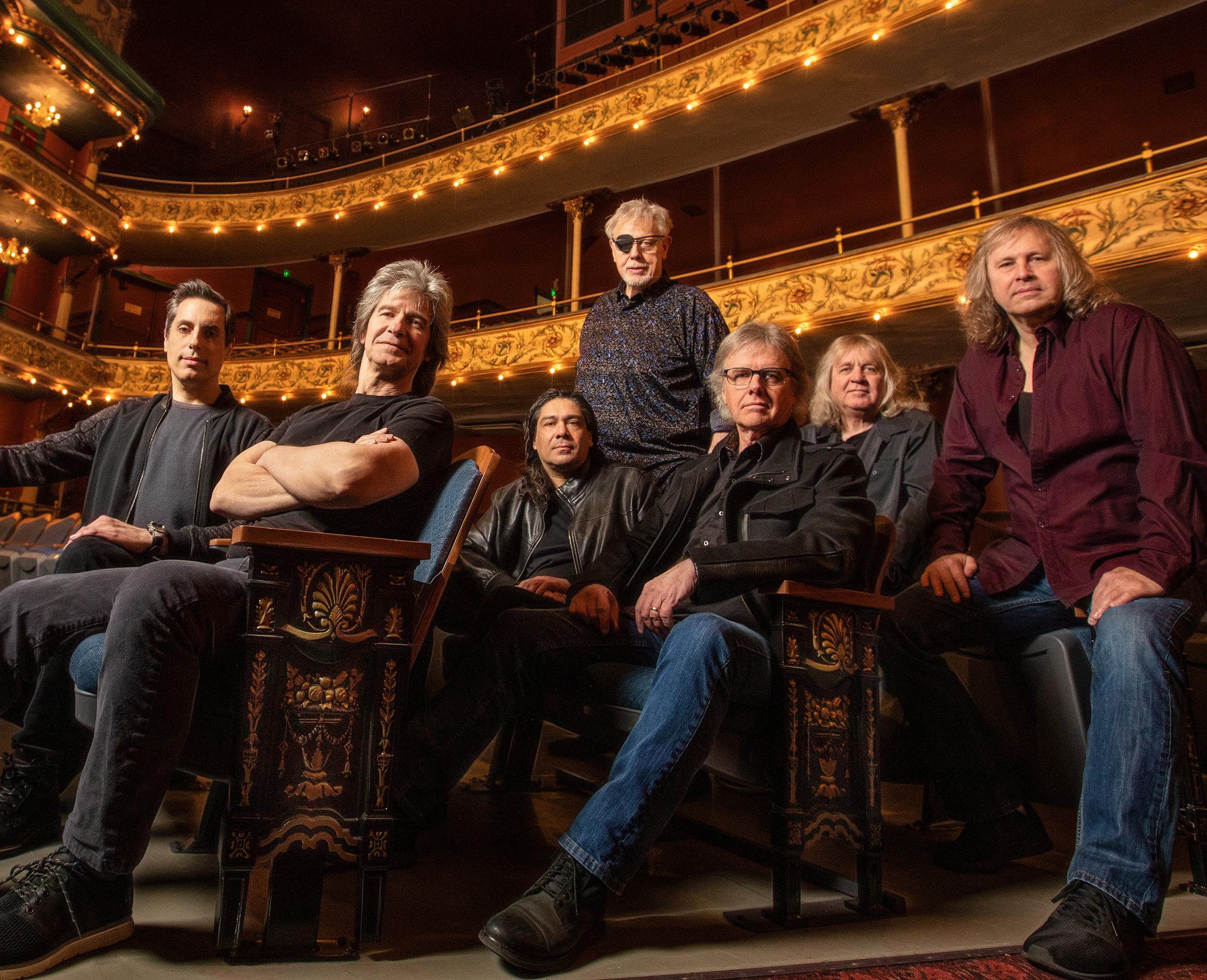 SPRING 2019 KANSAS POINT OF KNOW RETURN TOUR DATES

March 1 Baltimore, MD The Modell Lyric
March 3 Wilkes-Barre, PA F.M. Kirby Center
March 8 Des Moines, IA Hoyt Sherman Place
March 9 Peoria, IL Peoria Civic Center Theater
March 15 Salina, KS Stiefel Theatre for the Performing Arts
March 16 Salina, KS Stiefel Theatre for the Performing Arts
March 21 Charleston, WV Clay Center for the Arts & Sciences
March 23 Louisville, KY Louisville Palace Theatre
March 29 Beaver Creek, CO Vilar Performing Arts Center
March 30 Denver, CO Paramount Theatre
April 2 Tucson, AZ Fox Tucson Theatre
April 4 San Diego, CA Balboa Theatre
April 6 Los Angeles, CA The Orpheum Theatre
April 7 Santa Barbara, CA The Arlington Theatre
April 10 Oakland, CA Paramount Theatre
April 12 Portland, OR Arlene Schnitzer Concert Hall
April 13 Seattle, WA Paramount Theatre
April 24 Vancouver, BC, Canada The Orpheum
April 26 Edmonton, AB, Canada Northern Alberta Jubilee Auditorium
April 28 Calgary, AB, Canada Jack Singer Concert Hall
April 30 Saskatoon, SK, Canada TCU Place
May 1 Regina, SK, Canada Conexus Arts Centre
May 3 Winnipeg, MB, Canada Burton Cummings Theatre
May 10 Rockford, IL Coronado Performing Arts Center
May 11 Fort Wayne, IN Foellinger Theatre
SUMMER 2019 KANSAS CLASSICS DATES
May 17 Ocala, FL Square Cultural Center
May 18 Coconut Creek, FL Seminole Casino Coconut Creek
May 24 Biloxi, MS Beau Rivage Resort & Casino
May 30 Bethlehem, PA Sands Event Center
May 31 Atlantic City, NJ Hard Rock Hotel & Casino
June 1 Atlantic City, NJ Hard Rock Hotel & Casino
KANSAS online:
www.kansasband.com
www.facebook.com/kansasband
www.twitter.com/kansasband
www.instagram.com/kansasband
Spotify: https://open.spotify.com/artist/2hl0xAkS2AIRAu23TVMBG1
Apple Music:  https://itunes.apple.com/us/artist/kansas/460828
INSIDEOUT MUSIC online:
www.insideoutmusic.com
www.youtube.com/InsideOutMusicTV
www.facebook.com/InsideOutMusic
www.twitter.com/InsideOutUSA
www.insideoutmusicshop.com
INSIDEOUTMUSIC Spotify Playlist:
http://spotify.com/progrockessentials