STOCKHOLM, SWEDEN: As the music, sound, and event technology communities collectively unite in making their final approach for landing at The 2019 NAMM Show in Southern California, January 24-27, MIND Music Labs is all set to make musical waves with a notable number of surefire Powered by ELK MusicOS product hits and associated announcements at the world's largest trade-only event for the music products, pro audio, and event tech industry…
In an industry-moving-and-shaking seismic shift, MIND Music Lab's ELK MusicOS, the world's first MOS (Music Operating System) for use in embedded environments, provides unmatched ultra low-latency performance using Intel X86 or ARM processors, which, when combined with ELK's SDK (Software Development Kit), makes it easy for developers of VST (Virtual Studio Technology) and RE (Rack Extension) plug-ins to support ELK, ultimately ushering in a new era where the power, flexibility, and selection of audio and music software can be run in real time on embedded hardware.
Helping it stand out from the crowd, Italian innovator DV Mark's Smart Multiamp (http://www.dvmark.it/media/upload_area/2019/01/11/dv-smart-multiamp.jpg) — one of the most powerful all-in-one preamp/effects processor/power amps ever produced — is all set to be released at The 2019 NAMM Show as the first Powered by ELK MusicOS product to hit the market! Marco De Virgilis, President at DV Mark and Mark Bass Original, obligingly pays tribute to the trailblazing technology that made it possible: "Thanks to ELK MusicOS, we have been able to release the most advanced all-in-one digital guitar device on the market, and the first amp to run VST plug- ins with the lowest latency you can imagine."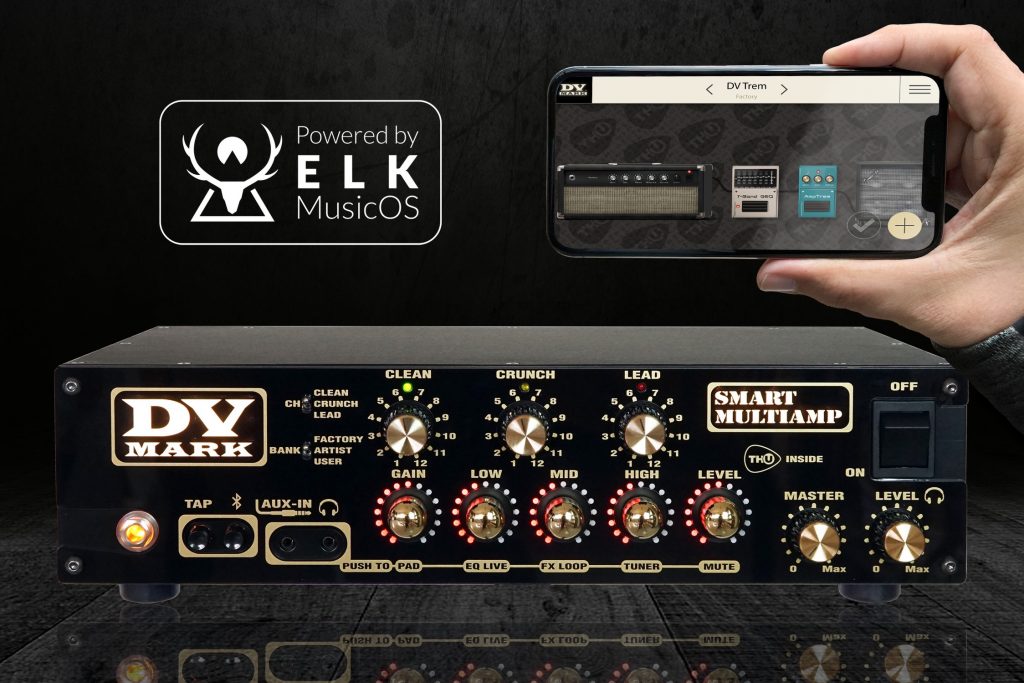 Indeed, Smart Multiamp will be making its musical mark at The 2019 NAMM Show, showcased by DV Mark on Booth 5044 during each day of the show at 10:30 with a featured artist demonstration, and also being shown by MIND Music Labs itself there on Booth 16321.
Meanwhile, MIND Music Labs' recent announcement of a close partnership with fellow Swedish company Propellerhead — creators of innovative and affordable music software since 1994 — to support its RE plug-in format in ELK means more than 530 instruments and effects from over 180 developers can now run in the ELK environment, so stop by Booth 16321 to see and hear some state-of-the-art REs, including a preview of a Propellerhead RE instrument running on hardware!
Here's what Propellerhead CEO Ernst Nathorst-Böös has to say about MIND Music Labs' not inconsiderable part in the proceedings: "Propellerhead is thrilled to partner with MIND Music Labs to help manufacturers build groundbreaking hardware products based on ELK MusicOS in the most cost-effective and scalable way."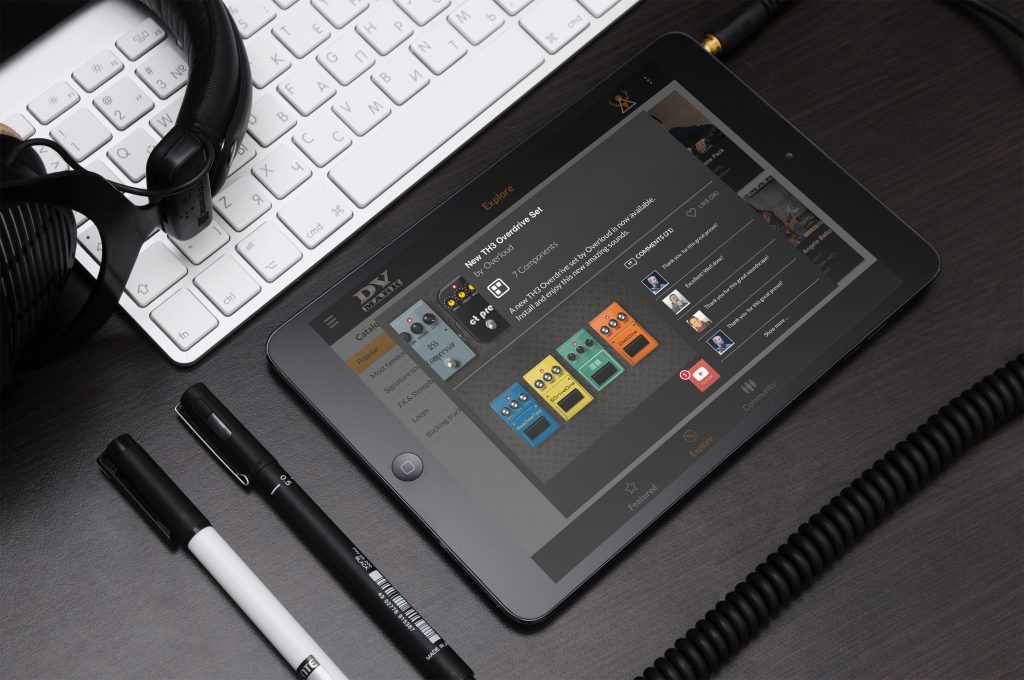 While on the trailblazing subject of software running on hardware — and following up on its recent announcement of ELK support being included in the VST SDK, MIND Music Labs will also be showing some premier VSTs from the likes of Overloud, Audio Modeling, and HISE running on hardware at ultra-low latency. Landing at Booth 16321. There visitors will witness plug-ins running on three different prototype configurations using processors hardware manufacturers will surely be interested in — namely, an Intel Atom Cherry Trail X5-Z8350, an NXP i.MX7d ARM, and a Raspberry Pi 3.
Why not pay a visit, then, to the MIND Music Labs' Booth (16321) at The 2019 NAMM Show, January 24-27 in Anaheim, California? Collectively, the company is sure that visitors — flying or otherwise — will be amazed at what can be seen and heard there!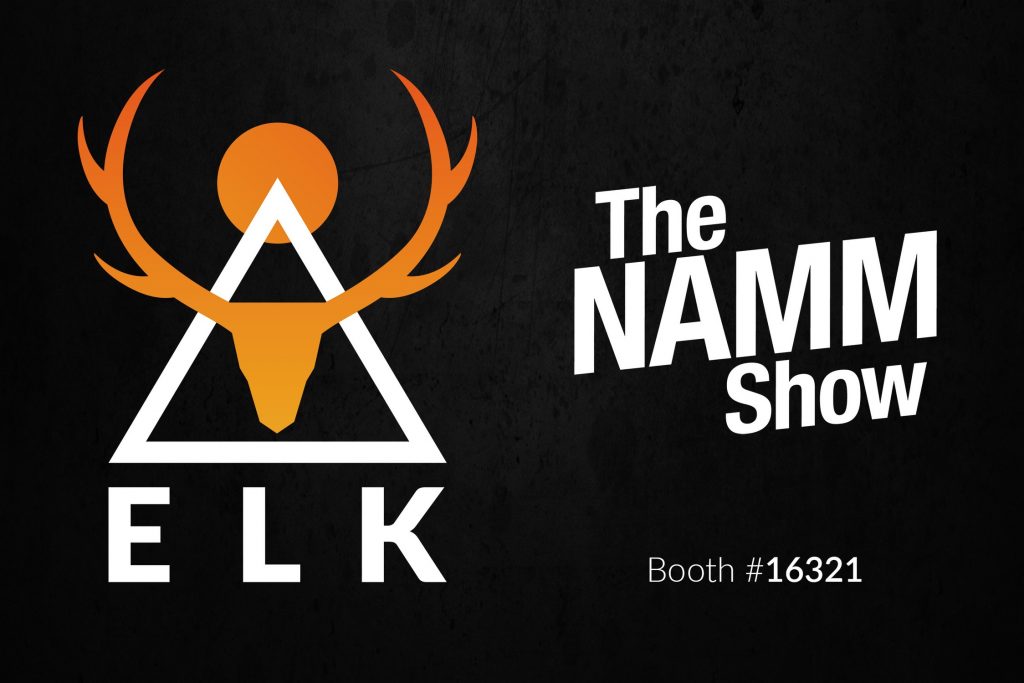 About MIND Music Labs (www.mindmusiclabs.com)
MIND Music Labs was founded in Stockholm, Sweden in 2014 by Michele Benincaso, an Italian luthier who trained in Cremona, Italy and Stockholm with a mission of combining his two great passions — musical instruments and technology. Together with a dream team of experts with disciplines ranging from wireless networks to computer engineering, the company developed the ELK MusicOS, bringing state-of-the-art technology to traditional instrument craftsmanship, bridging the gap between musicians and their audience, changing how they learn, create, record, and share music.