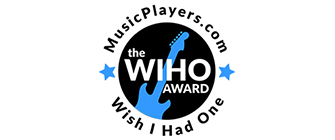 Ibanez S1070PBZ Premium
While not trying to date ourselves, a few of us on the MusicPlayers.com staff grew up in the shred era and owned the Ibanez 540 Saber, an iconic guitar popularized by jazz fusion legend, Frank Gambale. This popular model in the S line was a super-charged cousin to the RG line of hard rock guitars with its familiar double cutaway shape, but was distinguished by its ultra-sleek lines, with a sculpted body that was ultra-thin at the edges and thicker in the middle (and by thick, it's still a relatively thin guitar). The S-series guitars delivered hard rock and fusion tones in a super-fast playing, extremely lightweight instrument.
The classic S design has withstood the test of time, and an innumerable number of pros have rocked this iconic instrument in the Ibanez family. Today, there are numerous models to choose from in the series, which begged the question: What's the difference at various price points?
We got our hands on a Standard S670QM, the Premium line S1070PBZ, and the flagship Prestige S6570Q and compared each of these guitars in the most honest manner possible: a blind performance test! But before you skip ahead to the amusing (and, admittedly, a bit long-winded, video), the bottom line is that the S series remains outstanding in comfort, playability, and tone. There are some notable differences along the way that we'll explore, but one strong take-away is that neither the cheapest nor the most expensive variants are automatically right or wrong for your needs.
Ibanez S-Series Guitar Ratings
Category

Value

Rating

Features

20%

| | | |
| --- | --- | --- |
| | | |
| S670 Standard | S1070 Premium | S6570 Prestige |

Usability

25%

| | | |
| --- | --- | --- |
| | | |
| S670 Standard | S1070 Premium | S6570 Prestige |

Sound

25%

| | | |
| --- | --- | --- |
| | | |
| S670 Standard | S1070 Premium | S6570 Prestige |

Documentation & Support

10%

| | | |
| --- | --- | --- |
| | | |
| S670 Standard | S1070 Premium | S6570 Prestige |

Price

20%

| | | |
| --- | --- | --- |
| | | |
| S670 Standard | S1070 Premium | S6570 Prestige |

Overall:

S670 Standard = 3.4 Stars
S1070 Premium = 3.7 Stars, which earns it a WIHO Award!
S6570 Prestige = 3.5 Stars

3.6 stars or better: Outstanding, WIHO Award
3 stars or better: Worth considering
2 stars or better: Suited to specific needs
1 star or less: Not recommended
Features
The slick, sculpted body of an Ibanez S-series body is immediately obvious, and all three of our test guitars sported gorgeous quilted or burled tops, the most striking being the Premium S1070PBZ, whose Cerulean Blue Burst finish is nothing short of stunning.
We've created a comparison chart to detail the similarities and differences between each of the guitars:
| | | | |
| --- | --- | --- | --- |
| | S670QM | S1070PBZ Premium | S6570Q Prestige |
| Body Wood | Meranti | African Mahogany | African Mahogany |
| Neck Wood | Maple | Panga Panga/Maple/Walnut/ Purpleheart | Maple/Walnut |
| Neck - # of pieces | 1 | 11 | 5 |
| Fretboard | Jatoba | bound panga panga | bound Macassar ebony |
| Frets | Jumbo, Nickel | Jumbo, Stainless Steel | Jumbo, Nickel |
| Tuners | Ibanez standard | Gotoh MG-T locking | Gotoh standard |
| Neck Type | Wizard III | Wizard-7 | Super Wizard HP w/Titanium rods |
| Neck Width - at Nut | 43mm | 43mm | 43mm |
| Neck Width - at 24th | 58mm | 58mm | 58mm |
| Neck Thickness - at 1st Fret | 19mm | 18mm | 17mm |
| Neck Thickness - at 12th | 21mm | 20mm | 19mm |
| Neck Radius | 400mm (15.75") | 400mm (15.75") | 430mm (16.93") |
| Neck Pickup | Qantum (ceramic) | DiMarzio Air Norton (alnico) | DiMarzio Air Norton |
| Middle Pickup | Quantum (alnico) | DiMarzio True Velvet (alnico) | DiMarzio True Velvet |
| Bridge Pickup | Quantum (ceramic) | DiMarzio The Tone Zone (alnico) | DiMarzio The Tone Zone |
| | | | |
| MSRP |  $                    799.99 |  $               1,866.65 |  $                 2,666.65 |
| Street |  $                    600.00 |  $               1,400.00 |  $                 2,000.00 |
Mahogany is the tone wood of choice for these guitars, and the Standard's meranti wood is basically just a lower-cost lumber species that is similar in response to pricier mahogany.
All three guitars feature variants of the Edge-series tremolos from Ibanez, and while all provide outstanding tuning stability, the most advanced design is found in the Premium's Edge-Zero II with ZPS3Fe, which adds a counter-balance mechanism installed in place of the middle rear spring that provides for more exact return-to-zero float after crazy whammy bar antics. And, it provides a thumb-wheel adjustment to more easily balance the level of the bridge.
Things get interesting when looking at the pickup options. The Standard features Ibanez-designed Quantum ceramic pickups, but the Premium and Prestige models each sport some classic DiMarzio alnico pickups: The Tone Zone humbucker (bridge), Air Norton (neck) humbucker, and True Velvet (middle) single coil. The next interesting detail to note is found when comparing the DiMarzio-loaded guitars, because the Premium guitar has direct-mounted pickups, while the Prestige guitar has ring-mounted humbucking pickups (as does the Standard).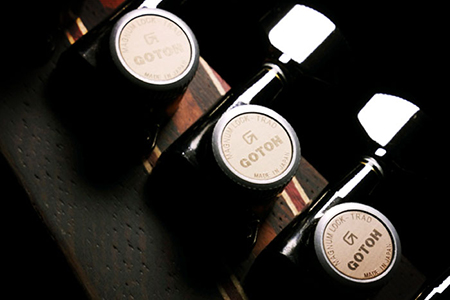 At a glance, it seems like the Premium (middle of the range, pricewise) guitar has the more advanced tremolo bridge and the more "premium" pickup installation method (and is also the only model with Gotoh locking tuners), but as we discovered when playing, these guitars are happy to dispense with most commonly held beliefs and stereotypes. Bottom line: these subtle details shouldn't heavily influence your purchase decision.
Each of the guitars sports a different Wizard-family neck, and the most notable observable difference has to do with construction: the Standard's neck is a once-piece neck with a Jatoba fretboard, the Premium's neck is stunning with its 11-piece construction behind a bound panga panga fretboard, and the Prestige has a classic Ibanez 5-piece design behind a bound Macassar ebony fretboard. Panga Panga is similar to wenge in tonal properties, but this porous wood has a similar dark appearance to ebony.
Usability
If you're used to playing a classic Les Paul without any weight relief, you'll be forgiven for thinking you're not even holding a guitar when you strap on any of the S-series guitars. The thin, sculpted bodies are super light in weight, and the thin profile really makes them a dream to play. The bodies are well balanced with no neck/headstock tilt.
At a glance of the specs, the necks appear to be just a hair different from one another, with only one millimeter of thickness differentiating them from one model to the next. But the Prestige has a significantly flatter radius, and as the thinnest neck of the bunch (reinforced with KTS Titanium rods), it is the fastest playing, shreddiest neck of the lot. Which is not to say the others aren't shred-worthy. The Premium guitar is perfectly shred-worthy, though the slightly rounder fretboard radius is more accommodating.
Between the Premium and Prestige guitar, you really more likely to notice a difference in feel from the neck wood and finish than from the flatter radius of the Prestige fretboard. The Premium's 11-piece neck has a natural, almost unfinished feeling to it thanks to the porous grain structure of the neck woods, whereas the Prestige and Standard necks have a typical Ibanez matte finish that feels super smooth under hand.
The Standard neck shares the same radius as the Premium, but its extra millimeter of thickness and higher string action from the factory makes it feel the most relaxed among the group, and dare we say, Strat-like. If you're less shred inclined, the Standard may feel most comfortable your hands, with a more laid-back vibe to the playability.
Another subtle difference: the Prestige's Lo-Pro Edge bridge has a pop-in tremolo arm, while the Premium and Standard Edge-Zero II bridges have a screw-in tremolo arm. We happen to prefer the latter, as you can immediately adjust tension from "swinging freely" to "held in place" without having to grab an (included) Allen key to adjust the grip on the snap-in arm. But we love the Lo-Pro's design, where the fine tuners are recessed behind the bridge for the most unobtrusive design of the lot.
Controls are the same across each guitar, with an easy-to-navigate arrangement and five-way blade switch that selects familiar pickup combinations from bridge to neck with various combinations. We did find the input jack extremely tight on the Standard model, requiring some additional force to insert and remove our cable. Note that with the angled jack on the face of the guitars, you'll want to use cables with a straight end.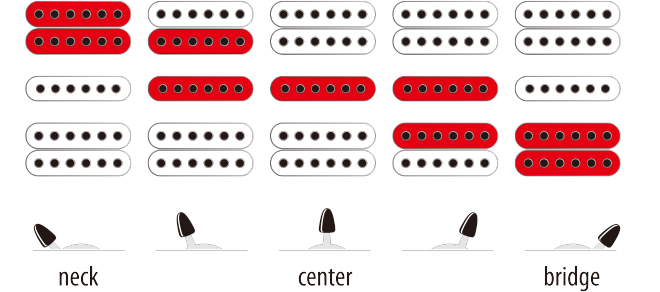 Sound
Each of the S-series guitars is a fine sounding electric guitar, though the sonic differences between the Premium and Prestige models are particularly narrow. The largest difference in tone is with the Standard S670QM.
All of the guitars resonated nicely when played unplugged. It was apparent from the beginning of our testing that the Standard was a naturally louder instrument acoustically, and when plugged in, we found the Standard to be the most "spanky" sounding of the bunch. The combination of its ceramic pickups and the maple neck with jatoba fretboard made for a decidedly Strat-like chime.
The Quantum pickups are well suited to hard rock styles, but overall, this guitar is the least shred-worthy both in terms of its playability and its sound. This is not a bad thing! The Standard S guitar is a great option for a Strat player who is accustomed to that guitar's clean, funky spank but wants to expand his/her tonal pallet with heavier, hard rock tones. For the player who wants a fast playing guitar that doesn't stray too far from the feel and sound they are accustomed to, but who crave a bit more bite for heavy songs, the Standard S may be just the ticket.
The Premium and Prestige have the more definitive "Classic S" tone. Back in the day (circa 1988-90), all the players we knew with the 540 Saber were replacing the classic Ibanez "IBZ" DiMarzio-designed pickups with The Tone Zone pickups, so Ibanez made a great choice in shipping these latest models with the classic pickups.
The Premium and Prestige are dream guitars for playing fusion and prog metal, with very tight, focused sounds. The Tone Zone tends to have a slightly compressed sound that excels in these applications, though it could be a bit too compressed for a classic metal player. The Air Norton remains one of our absolute favorite neck humbuckers, and if you gravitate towards John Petrucci-esque "liquid lead tones," this is the pickup for the job. It delivers bluesy goodness without any flubbiness to the response.
The in-between pickup sounds combining the humbuckers with the True Velvet single-coil pickup deliver the pristine clean tones that these guitars are renowned for. We have to give the nod to the Standard for "most Strat-like" spank, but these guitars are no slouch in that regard either. They have the spank, just with a hair more surgical precision. The True Velvet by itself generates some manageable single-coil hum, but once you select the 2nd or 4th pickup position, the hum is canceled.
Our biggest point of debate and consternation had to do with the manner in which the pickups were installed in the guitars. Our guts told us that direct-mounting the pickups to the tone block (as in the Premium) should sound better than the ring-mounted pickups (in the Prestige), but our ears told us otherwise. With the otherwise-same pickups, you really can't pick a better or worse sounding player.
Some players prefer ring-mounted pickups, and there is a very subtle difference to the tone that can pass easily unnoticed. Joe Satriani once explained to us that he prefers ring-mounted pickups in his Ibanez guitars because it's easier for him to excite harmonics across the fretboard. Other players like the ease with which they can adjust pickup height. We couldn't tell you with any degree of seriousness which guitar sounded better or worse than the next. They are extremely similar sounding, and a lesser player wouldn't notice any sonic differences. However, we did feel that the S Prestige had a warmer, rounder sound (just slightly) compared with the S Premium. We would choose the Prestige as the guitar for fusion players and all-around players covering many genres from pop to rock to metal. We found that the Premium had a little bit more bite, particularly on our high-gain playing, that we favored for hard rock/metal styles. But either way, the differences were extremely minor. We found both guitars to be highly versatile across all manner of technical metal, jazz fusion, and pop styles.
For our blind taste test—err, we mean blind performance test, senior guitars editor, Bruce Sokolovic, was joined by our friend and pro guitar player, Doug Bryan, to get an additional perspective on these guitars. We played all three guitars through a Hughs & Kettner Grandmeister Deluxe 40 (reviewed here), a versatile multi-channel, high-gain amplifier well matched to these kinds of instruments. Please excuse a few flubs here and there. It's one thing to play on a dimly-lit stage, but another thing to play in complete blackness as our players laughably experienced for this testing.
The following audio clips demonstrate the guitars running through Line 6 Helix Native, with our specific amp models provided for your own testing purposes and enjoyment. We made no adjustments to EQ or gain on the amp while testing the guitars in order to maintain a level playing field. But consider that each guitar might sound even better once you start tweaking the details of your sound for your specific instrument.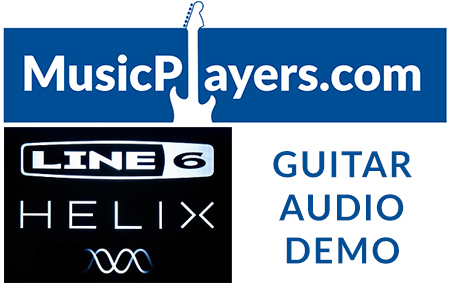 S670 Standard — Clean

S670 Standard — Heavy

S1070 Premium — Clean

S1070 Premium — Heavy

S6570 Prestige — Clean

S6570 Prestige — Heavy
Ibanez demos by Bruce Sokolovic. Recorded through Antelope Audio Orion Studio interface into Pro Tools 2019 using Line 6 Helix Native.
MPc Fender Amp Preset
MPc ENGL Amp Preset
Download these presets (click the words above) for your Helix hardware or software and directly compare the sound of your guitars with the Ibanez S series instruments reviewed here.
Documentation and Product Support
All Ibanez guitars include a comprehensive manual that covers care and maintenance of numerous models across the product families. There are numerous product videos and additional information available on the Ibanez website.
A one-year warranty is provided on all Ibanez guitars.
Price
The Ibanez S670QM (MSRP $799.99) sells for approximately $600 without a case.
The Ibanez S1070PBZ Premium (MSRP $1,866.65) sells for approximately $1,400 and includes an Ibanez rigid gig case that we're quite fond of for its hard case structure but gig bag weight savings.
The Ibanez S6570Q Prestige (MSRP $2,666.65) sells for approximately $2,000 and includes a custom molded hard case.
The Standard S is a steal for the price. You get a beautiful instrument that plays well and has great tonal variety to cover a wide range of styles. For the rock player ready to get something a little shreddier without straying too far from their comfort zone, this guitar is an easy choice. And if ceramic pickups aren't to your taste, you can even drop in a set of your favorite alnico pickups (like the ones in the pricier models) and still save a ton of cash over the upgraded models.
Choosing between the Premium and Prestige models really comes down to a matter of taste or budget, but from a tone and playability perspective, you can't go wrong with either one. The Premium is an exceptional value for the upgraded product specs and insane finish, but there's a certain allure (and build quality) to Prestige-line guitars that isn't easily dismissed either. Whichever one of these two shred monsters you select, you'll have a tough time putting it down.
Contact Information
Ibanez
www.ibanez.com