MXL announces the release of the new Blaze 990 condenser microphone with glowing red LED lights, along with a special lineup of guest performers and speakers for NAMM 2019, and a restructuring of MXL's Pro Audio Division.
ANAHEIM, CA - MXL Microphones will release a brand-new studio condenser microphone, the Blaze 990, at the NAMM 2019 Show, along with hosting a special lineup of guest speakers and performers that will be featured at the booth during the first three days of the show. MXL is also restructuring its Pro Audio Division, welcoming new Americas Sales Manager Trevor Fedele, and promoting Steve Curtoto Product Manager.
MXL will be hosting a giveaway contest at the booth as well: MXL Booth #14302 ACC North Hall, Jan. 24-27th, in Anaheim, Calif., California.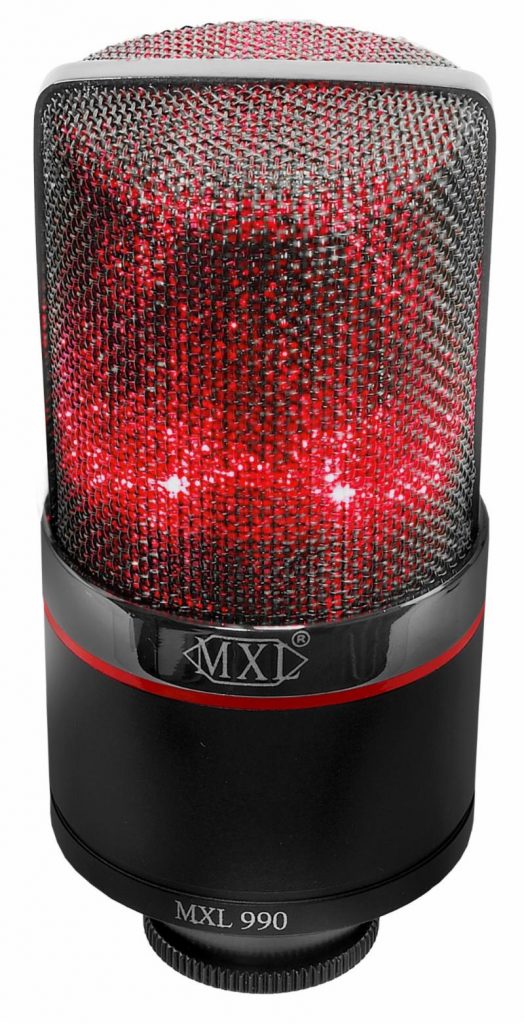 Engineered with precision, the MXL Blaze 990gives studio artists, live streamers, and podcasters a well-rounded, versatile microphone that can be used successfully on any sound source. From stringed instruments like pianos and acoustic guitars, to drum overheads and even electric amplifiers and cabinets, the MXL Blaze 990 will accurately reproduce a clear, smooth sound that blends easily with any mix.
The MXL Blaze 990 can be used by gamers for live streaming purposes and is a great solution for podcasters looking to take their sound quality to the next level. The MXL Blaze 990 is a counterpart to the successful MXL Blizzard 990, released two years ago, which has become a popular choice for gamers making Twitch live streams.
The red LED glow from the Blaze 990 gives it a unique look in the studio, especially in darkened vocal booths where illumination is intensified. The Blaze 990 also utilizes a wide frequency response to complement vocalist from any genre, from rap and hip-hop, to lounge crooners and heavy-metal sopranos.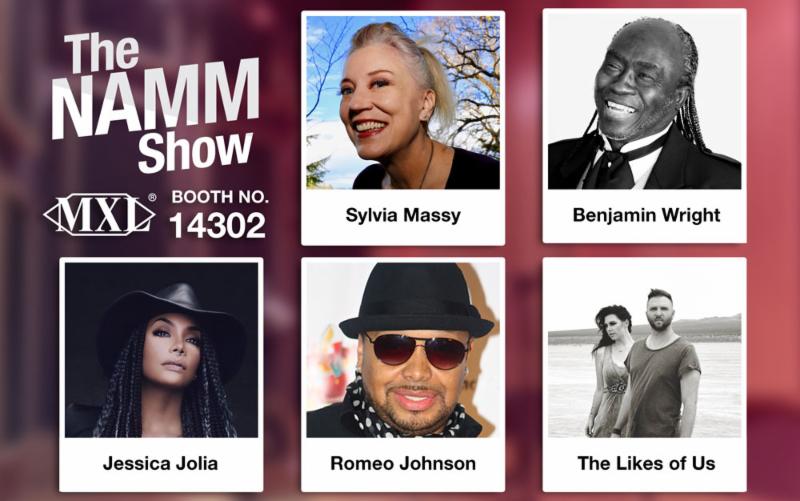 MXL Microphones will be hosting a series of guest speakers and musical performances at its booth this year. The speakers feature a range of music industry legends, with Sylvia Massy, Benjamin Wright, and Romeo Johnson sitting in for Q&A sessions about their experience in music production and touching on how MXL Microphones have played a part in their studio recordings.
Performances will feature R&B artist Jessica Jolia and acoustic duo The Likes of Us, singing into MXL's new POP LSM-9 Dynamic Stage Microphones. Details and full schedule in link below: 
http://www.mxlmics.com/blog/?p=7344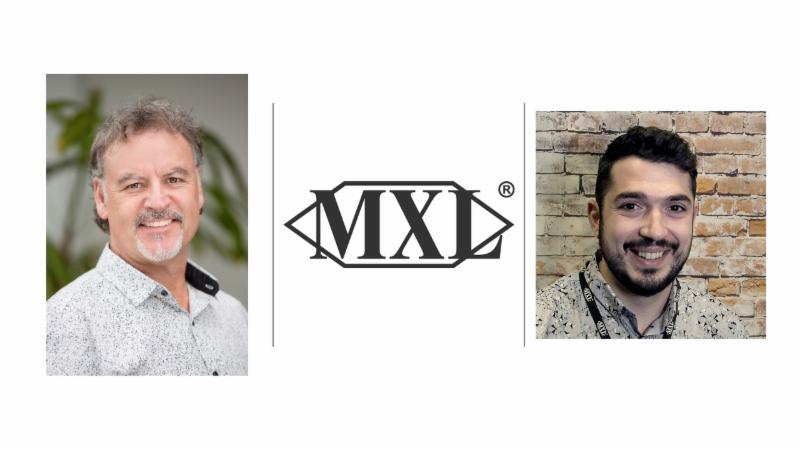 MXL Microphones is pleased to announce the addition of Trevor Fedele (right) as new Sales Manager for North and South America, and the promotion of Steve Curto (left) to Product Manager of MXL's Pro Audio Division.
Both are experienced professionals in the pro audio industry and bring a wealth of knowledge and expertise to the MXL Microphones brand.
MXL Director Scott Krueckeberg says of the addition of Fedele to sales manager for the Americas, "We are pleased to welcome Trevor to the MXL family, where his expertise in studio audio sales will be invaluable to our partners, dealers, and end users as we continue to grow the MXL brand and explore new market opportunities."
Curto will be working close with MXL's engineering team to develop new studio and live stage performance mics and is enthusiastic about the new role. "As both a musician and industry professional, I am excited to lead MXL Microphones towards the next level of innovative and useful technologies as they apply to recording and performance microphone products. MXL will continue to lead the industry with affordable and available products for all musicians."