Antares Completes Update to Entire Line of Industry-Standard Auto-Tune Pitch Correction and Effects Software

Santa Cruz, CA — August 27, 2019
 —
Antares Audio Technologies
announces the release of
Auto-Tune Artist,
the next-generation update to
Auto-Tune Live.
Auto-Tune Artist is designed to meet the demanding needs of working musicians, producers, and live sound engineers. It includes the complete real-time feature set of Auto-Tune Pro's Auto Mode, offering a professional solution for users at a more attractive price point.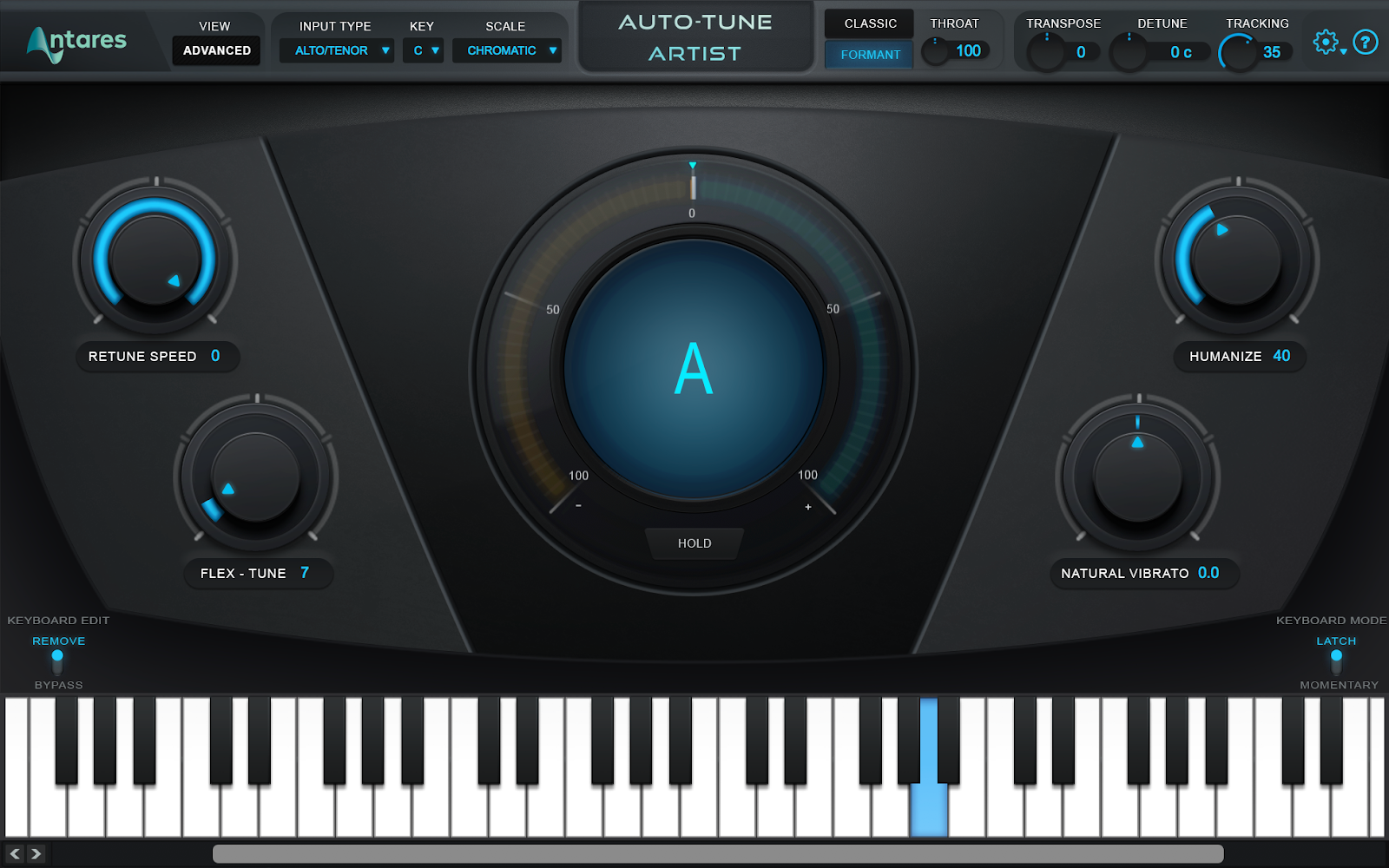 "We've been busy updating every edition of Auto-Tune based on our users' feedback, so we're thrilled about this new release of Auto-Tune Artist that completes the new lineup." said
Steve Berkley
, CEO at Antares. "This landmark release adds Classic mode, Easy/Advanced modes, Auto-Key, and several other new features from our Auto-Tune Pro edition. "
Auto-Tune Artist (formerly Auto-Tune Live) is optimized for real-time, low latency processing, on stage or in the studio. It's also packed with powerful new features and enhancements, starting with a sleek new interface, redesigned for ease-of-use and optimal workflow. We've added Basic and Advanced Views so you can find the tools you need, when you need them.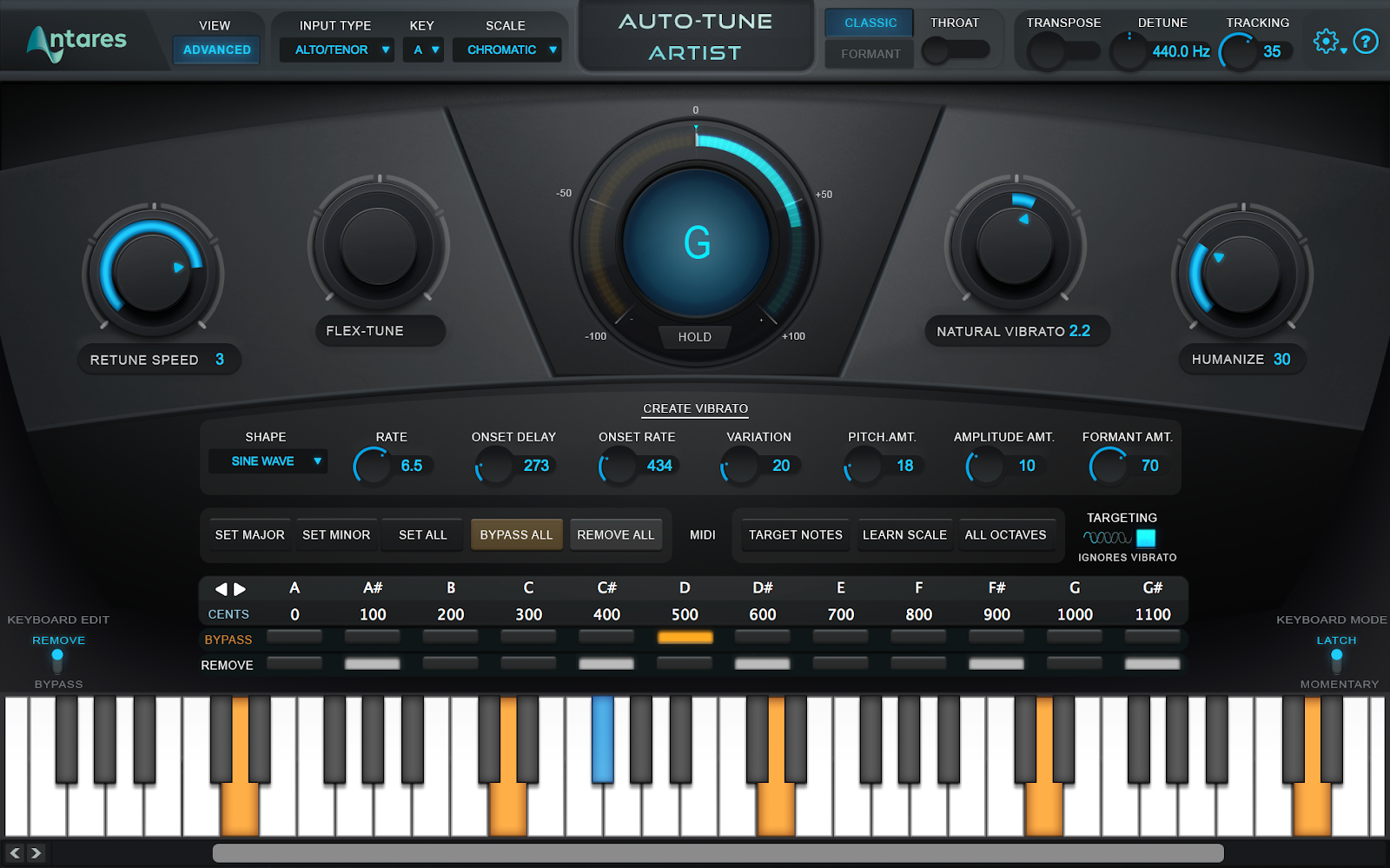 Auto-Tune Artist is now equipped with Flex-Tune for more natural and transparent pitch correction, Classic Mode for the "Auto-Tune 5 sound," and Transpose for real-time pitch shifting. Like all other Auto-Tune products, Auto-Tune Artist is compatible with the Auto-Key plug-in (sold separately), which detects the key and scale of your music and sends that information to Auto-Tune Artist with a single click, saving countless hours in the studio. Auto-Tune Artist also features Humanize to preserve subtle pitch variations on sustained notes, automatic Formant Correction, adjustable Throat Modeling, real-time MIDI Control, and advanced Vibrato Controls.
New in Auto-Tune Artist:

● Does not require a hardware dongle for license authentication
● Classic Mode for the "Auto-Tune 5 sound"
● Compatible with Auto-Key (sold separately) for automatic key detection
● Flex-Tune for more natural-sounding pitch correction
● Transpose function for real-time pitch shifting
● Streamlined interface with Basic and Advanced views
Auto-Tune Artist is available now at antarestech.com and leading music equipment retailers globally, for $299. Customers who purchased Auto-Tune Live on or after May 1, 2019 will receive a free upgrade to Auto-Tune Artist. Affordable upgrade packages are available for other current registered users. Customers should log into their Antares account for upgrade options and pricing.
About Antares Audio Technologies

Antares Audio Technologies is the worldwide leader in the development of pitch correction and vocal effects processing tools. Having revolutionized vocal production with the ground-breaking Auto-Tune product, Antares is committed to providing producers, engineers, sound designers and musicians with powerful, easy-to-use tools for enhancing and manipulating the human voice.
For over 20 years, Auto-Tune has been the industry standard for pitch correction and vocal effects, and has been used to create the legendary sound heard on countless top-charting and indie hits.
To learn more about Antares, please visit
www.antarestech.com
.