AllTrack, a modernized US-based performing rights organization (PRO) built to serve independent music creators, is announcing the launch of its digital creator platform. As of today, creators and publishers can join AllTrack to represent them for the public performance of their songs in over 120 countries across the globe.
AllTrack's all-inclusive operating model provides for an instantaneous application and approval process for artists, writers, composers, producers, and publishers. It enables creators of all types to join for free, register songs, report live performances and begin receiving their global performance royalties. Its platform was designed from the ground up to empower each creator with a uniquely simple, powerful and transparent hub for managing all aspects of their performance royalties. It provides for the payment of equitable per-play royalty rates across all creators. Creators are not required to sign up as a publisher to receive their combined writer-publisher shares of performance royalties, and they always retain 100% of their ownership in their songs.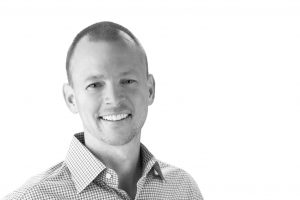 "Independent creators are the fastest growing segment in music, and the emergence of this new wave of creators is having a dramatic effect on the industry. Digital-era creators have an appetite and need for new and impactful tools and services. Various industry solutions have been developed to enable independent creators to flourish in terms of marketing, access to fans, distribution and certain forms of rights management. Now independent creators also have a forward-thinking, technology-oriented global PRO built specifically to represent their best interests," explains founder and CEO Hayden Bower.
AllTrack is led by Hayden Bower, a long time media and entertainment investor and former SESAC board member, as well as a team of executives that have served creators for decades within organizations such as SESAC, Rumblefish, Tunecore, Songs, Bicycle, and Bug Music. "We carefully assembled a team that is uniquely qualified to understand the challenges that independent creators face today. We know how the industry works, and we are excited to make it work better for our creators. We're committed to making sure that AllTrack serves the needs of our creators and will continue to evolve appropriately as those needs change."
Creators are welcome to join AllTrack for free at www.alltrack.com.

About AllTrack
AllTrack is the first full service global performing rights organization (PRO) established to represent independent music creators – artists, songwriters, composers, producers and publishers. Its mission is to maximize compensation to its creator base by focusing on licensing their music and collecting their performance royalties from millions of potential commercial music users across the globe. AllTrack's creators are compensated when their songs are performed by streaming services, TV, cable, radio and when their songs are played in bars, restaurants, nightclubs, hotels and hundreds of other types of businesses. AllTrack's creators are also compensated when their songs are publicly performed live. An AllTrack license is an efficient, fair and ethical means for businesses to both utilize the music of its creators and comply with global copyright law. Through the ongoing development and use of cutting-edge technology designed to eliminate inefficiencies, AllTrack is committed to providing a near effortless compliance solution for creators and businesses, resulting in a hyper-efficient, fair and balanced marketplace for all. Please visit www.alltrack.com to learn more.