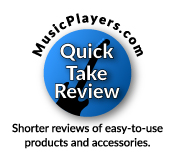 Yamaha has gotten a lot of attention for their flagship Montage synth since its release, and deservedly so. We first checked it out in 2016, twice, as it underwent an early OS upgrade. You can read our in-depth review of the Montage synth here.
Now the OS is updated to version 2.5, and more are planned for the future. So, what's new? Quite a bit, as it turns out.
The new OS brings all of the original MOTIF XF Performances to the preset collection, increasing the total number of performance presets to nearly 2,700. This is like getting a whole new synth inside the one you already have, in this case that new instrument being a Motif under the control of the Montage's formidable live controls—including the Super Knob.
While OS version 2.0 allowed the importation of Motif-XS/XF and MOXF performance, these were not adapted to the Montage Motion Control synthesis engine. Now they are! Interestingly, they were added to the end of the existing presets (so it won't confuse your existing setup), and they are arranged in the same order they were on the original synths.
One interesting new feature is DAW Remote mode. This mode lets you control Steinberg Cubase, Apple Logic Pro, Ableton Live and Avid Pro Tools directly from the MONTAGE hardware and on-screen controls. Beyond the feature's transport and mixer control, it is now also possible to select, arm, mute and solo DAW tracks as well as edit plug-ins all from the MONTAGE front panel. There are several settings to change to make this work properly, which in our case was running Pro Tools on a Mac. Yamaha has a nice tutorial for setup at this link. To make this work, you need to install the latest Yamaha USB driver, and on the Montage, in the lower left corner of the screen is a new button called "Remote". Once pressed, you can select your DAW directly: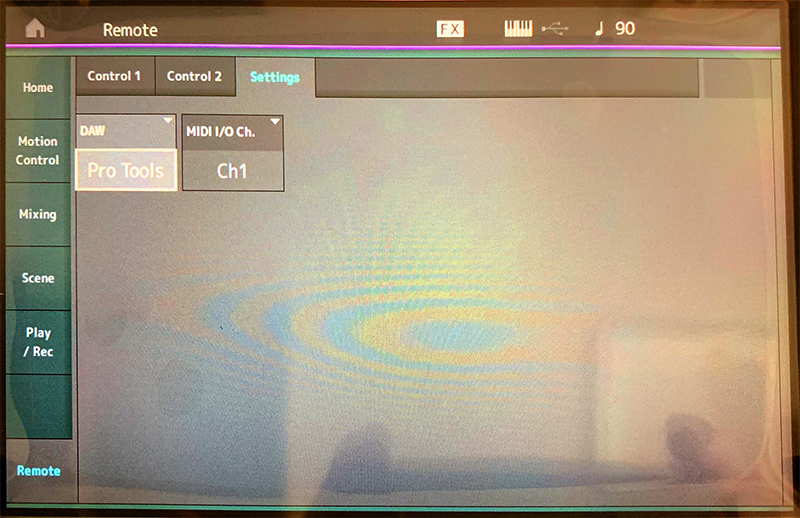 Then, you can go to the control panels, and assign to your heart's content- like this: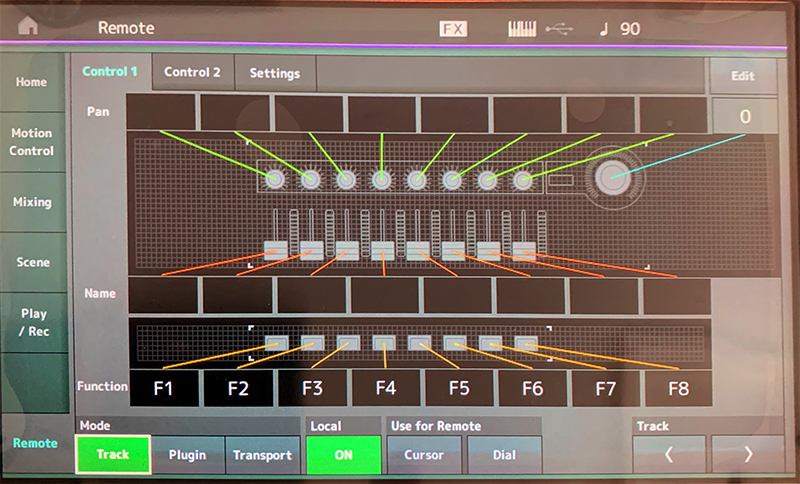 You can transmit across up to eight MIDI channels simultaneously, and you can even specify arpeggiations to be sent as well (not just the initial notes pressed to start them).
Waveform tools have also been added, including some helpful ones including "Keyboard Select" and "Center Note" functions, which allow you to quickly assign an audio file to a key, and to match the keyboard note to the original pitch of the waveform. Not everyone may be importing sounds, but for those who do, little things like this can certainly save time.
Another interesting feature is the ability to lock the front panel. Presumably aimed at live use, you can lock the controls so settings can't be changed accidentally (or nefariously, depending on the extreme gigging situations you might find yourself in).
OS 2.5 also brings about some minor under-the-hood bug fixes that may or may not make a difference in your existing use of the keyboard.
Overall, we were really impressed by the latest system update. It's completely free, so install this one immediately. The feature updates are really useful in the studio, and the massive Motif XF expansion alone is simply fabulous. Our only question is this: can Yamaha design a CS-80 emulation be put into the Montage? Now that would be something!
Contact Information
Yamaha
www.usa.yamaha.com