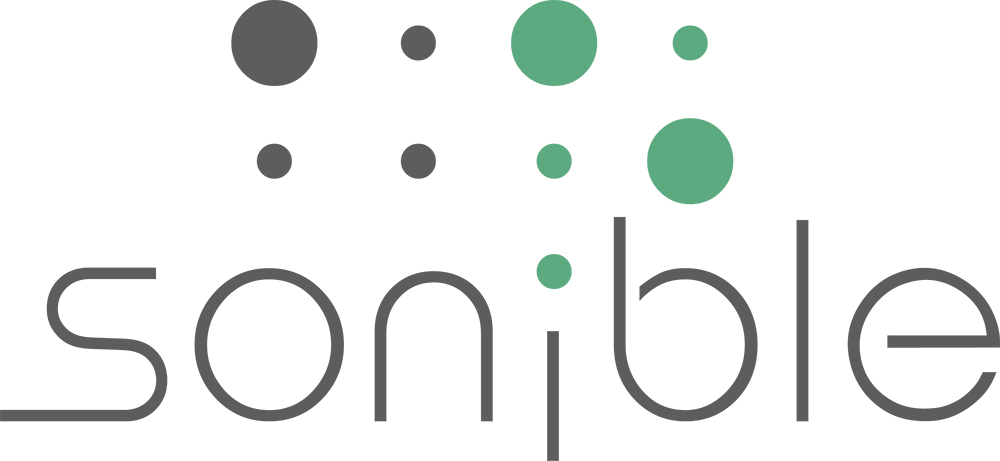 Focusrite and acclaimed Austrian audio software developer sonible have joined forces to create an A.I.-driven processor that brings out the best in any source signal. Available in November 2019, Balancer is suitable for hobbyists, pros and everyone in-between, and is a free download for all Focusrite Plug-in Collective members.

Focusrite and sonible understand that a creative producer's time is best spent shaping their sound, not getting bogged down in technicalities; and Balancer is a simple tool that epitomises that approach, delivering powerful results, fast.

Balancer analyses the input signal, then applies adaptive smart filters to optimise the spectral qualities of the sound, based on a chosen sonic profile – Vocal, Guitar or Drums, for example. The intensity slider adjusts the amount of the effect applied, and the Flavour setting tailors the sound further by switching the overall character between Neutral, Warm and Bright.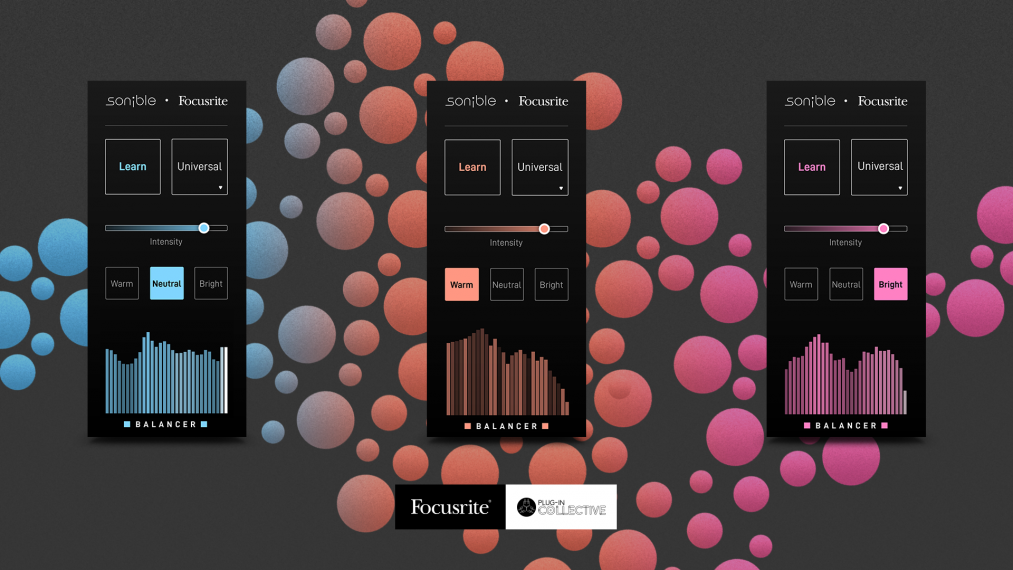 At the heart of Balancer is sonible's smart:engine, the powerful brain behind all their plug-ins. Built on a combination of psychoacoustic principles and real mixing 'experience' (in the profile calibration), it's a content-aware system that supports the user in accomplishing their daily mixing tasks. After just a couple of seconds listening to the source instrument or vocal, the smart:engine interprets the information gathered and uses the resulting data to automatically correct deficiencies in the signal by adjusting a bank of filters. Each profile optimises the guiding algorithms for its named source signal, telling the smart:engine what kind of instrument or voice it's handling in order to ensure perfect adaptation.

As well as its main role as a corrective system, making any source sound better in the mix, Balancer can also be used as a creative tool, and with just a handful of parameters to operate, controlling it couldn't be easier.
Key features:
Less time engineering, more time creating
smart:engine: AI-based algorithms built on psychoacoustic principles
Expertly designed profiles for perfect adaptation of analysis to the source material
Three Flavour settings: Neutral, Warm and Bright.
Easy and intuitive control
Free for all Focusrite Plug-in Collective members
For more information, visit: Focusrite.com