Def Leppard, London to Vegas
Genre:
AOR, Hard Rock
Musicianship:
Songwriting:
Production & Engineering:
Vibe:
Overall Rating:

3.75
There is no denying the legacy of Def Leppard, one of the biggest Rock N' Roll Hall of Fame acts of all time, birthed in the Hair Band era (or new wave of British heavy metal movement if you prefer). If you've ever been a fan of the legendary British rockers, their latest concert Blu-ray/DVD/CD release, London to Vegas, features the band sounding as strong as ever and delivers hours of music that you can probably sing along to on virtually every song.
One Blu-ray features the band in concert at home in London. In December 2018, the band performed their pièce de résistance, Hysteria, in its entirety at the O2 arena, and it was captured in splendid form. Of course that's only an hour's worth of material, so the band continues to play on for another hour or so with a collection of additional songs from before and after that landmark release.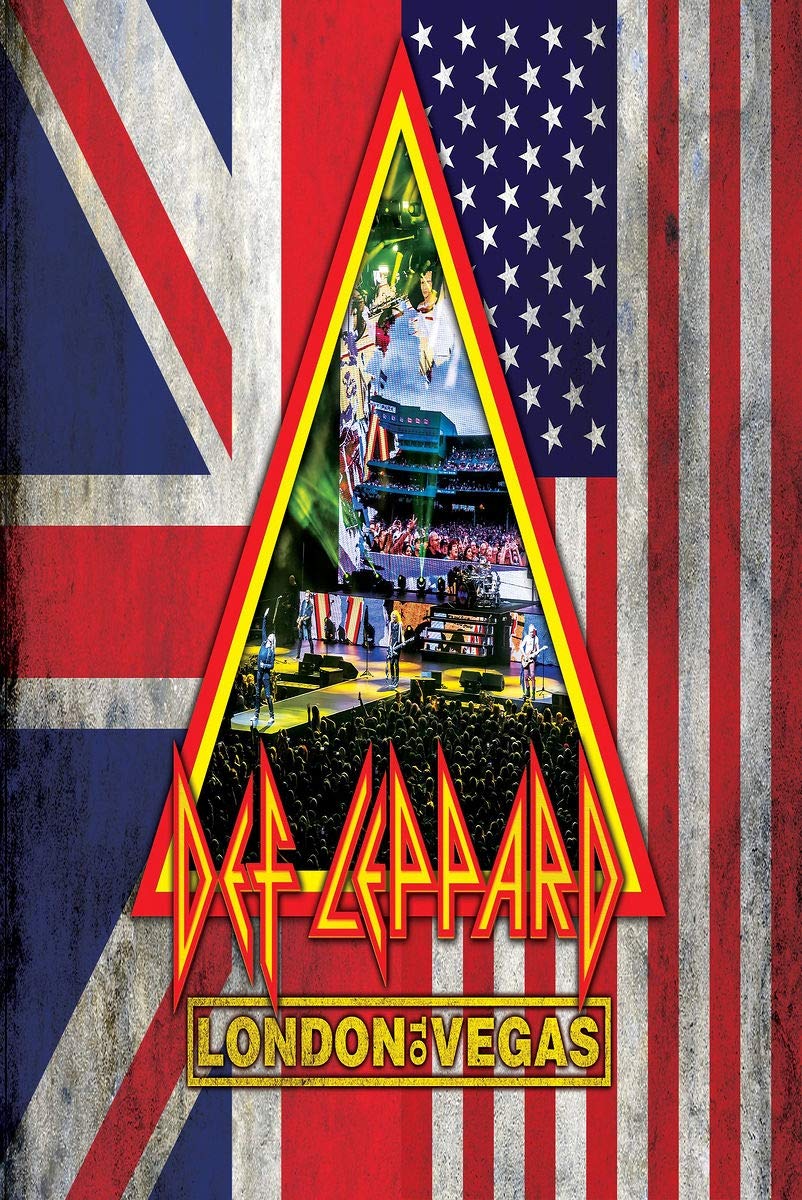 But the larger extravaganza has to be the other Blu-ray, which was shot during the band's 2019 Artist-in-Residency at the Planet Hollywood theater in Las Vegas. Residency concerts are pretty spectacular as you can build stage setups beyond what is practical for daily setup/teardown (like the massive video wall behind the group and the multi-stage setup).
With 28 songs, this show takes a massive dive into the Def Leppard catalog, and the band even pulls out some classic material that was never previously performed on any tour! We really enjoyed the acoustic rendition of a few songs on the second stage, too.
There are behind-the-scenes documentaries, and the collection comes bundled with a 40-page hardcover book as well as CDs of the concerts as well. Die-hard fans will love some of the additional product bundles available in the Def Leppard store, too. This is a massive treat for any Def Leppard fan, and it's sure to provide hours and hours of pandemic relief to help keep you sane. Dare we say, it will help you to avoid certain hysteria.