(9th January, 2020 – Ridgeland, South Carolina) Gretsch Drums is proud to introduce the River Cypress Limited Edition exotic kit to the USA Custom line.  New for 2020 and available in extremely limited quantities, this highly collectable, stunning finish has been hand crafted at the Gretsch USA factory.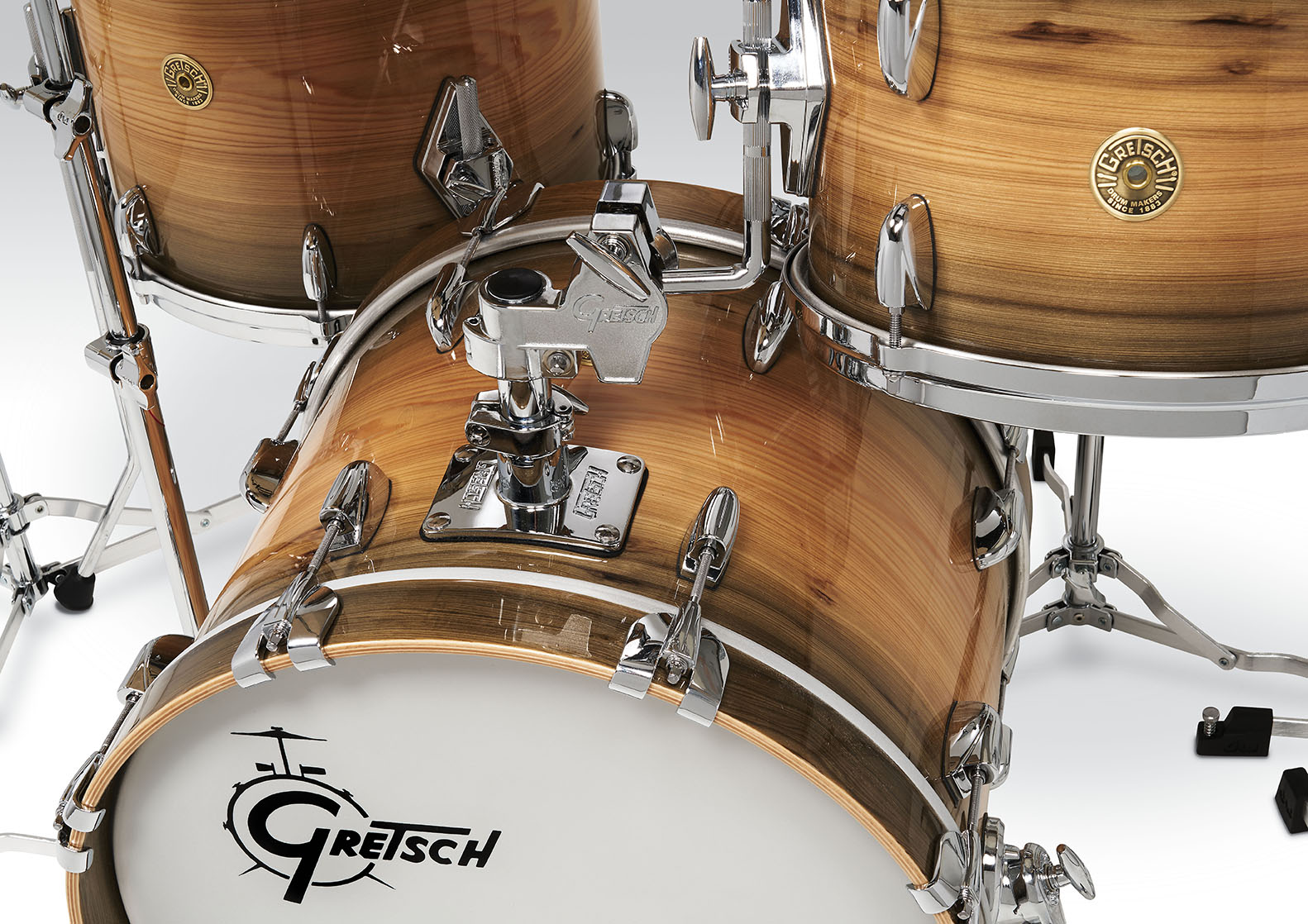 Each time-honored hybrid maple/gum shell is finished with a veneer from wood that is estimated to have been submerged for 60-150 years at the bottom of the Pee Dee River Basin in South Carolina, (near the historic Smiths Sawmill), located 120 miles from the Gretsch Factory.  The slow-growing, indigenous species benefits from the minerals in the river, giving it a beautiful gray patina.  Each drum's exterior is hand-sprayed with clear nitro-cellulose gloss lacquer, while the interior is treated with Gretsch's exclusive Silver Sealer.
Andrew Shreve, Gretsch Brand Manager commented "The exciting appearance of this kit comes from the natural burst of the wood, which is a result of changes in the wood's resin after being submerged for years. Only a small number of kits have been made; they are sure to become a collectors classic".
Available in two configurations, only 60 kits will ever be crafted, each outfitted with a standard hardware build that includes Gretsch's signature die cast hoops, bass drum mount with tom holder and 4825 direct-to-shell tom bracket. Gretsch Permatone® heads by Remo USA® complete the offering.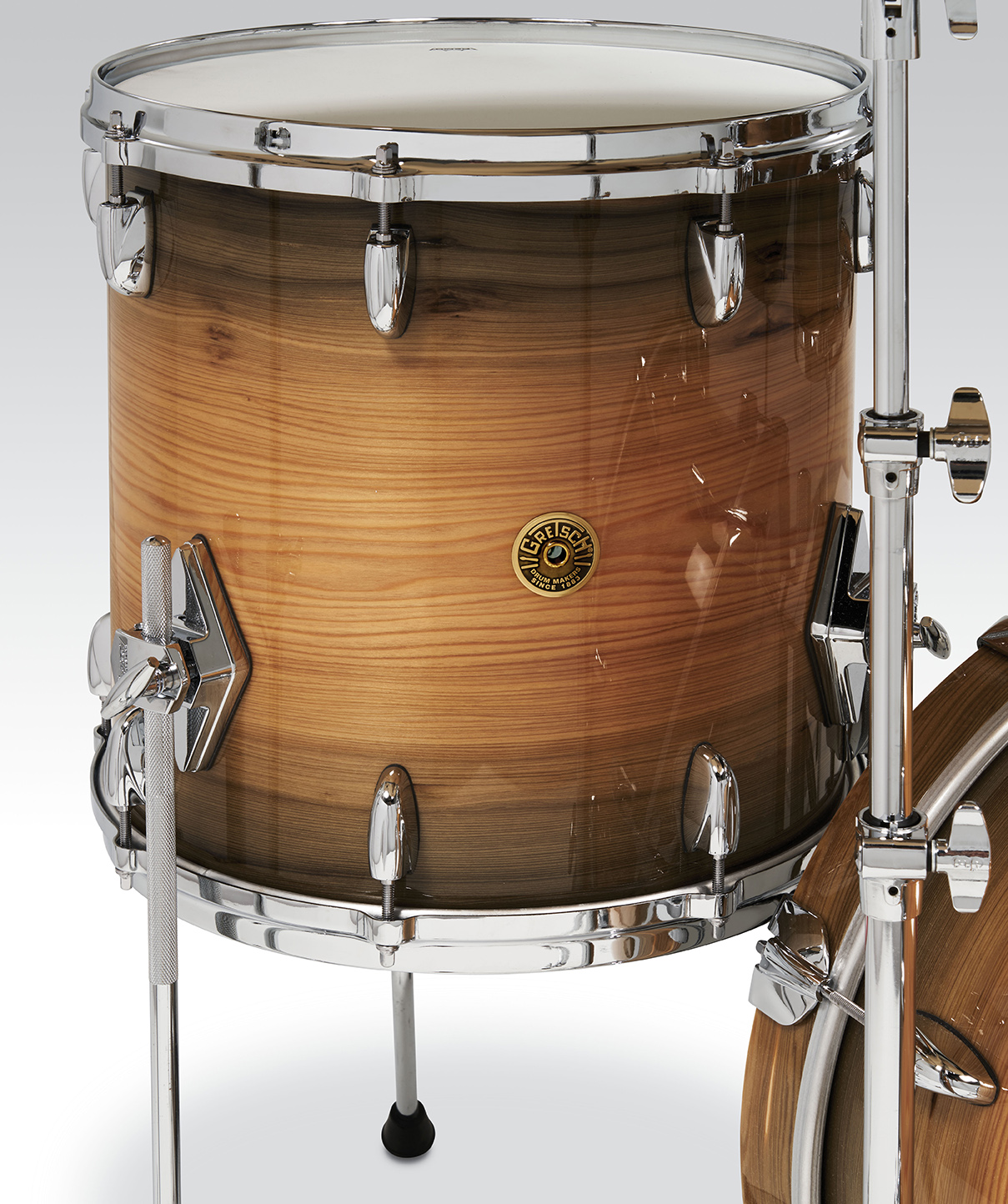 Choose from a versatile standard 4-piece or traditional bop configurations:
GR-R624-RC (30 Kits)

8x12 Rack Tom

16x16 Floor Tom

16x22 Bass Drum

6.5x14 Snare Drum

GR-J484-RC (30 Kits)

8x12 Rack Tom

14x14 Floor Tom

14x18 Bass Drum

5x14 Snare Drum