Adamas Guitars, Custom Ovation Orders And More
(January 14, 2020 -- Oxnard, CA) Ovation Guitars is proud to announce the opening of the all-new "Ovation Custom Shop". This purpose-driven shop is located in New Hartford, Connecticut and features a small team of dedicated luthiers and technicians who have a truly specialized focus – custom-made, USA built Ovation guitars. These craftsmen have well over 100 years of combined Ovation-specific expertise. Utilizing their unique cumulative knowledge, cutting-edge technologies and the most sophisticated construction techniques available, the resulting Ovation and Adamas guitars offer a playing and performance experience that is completely off the charts.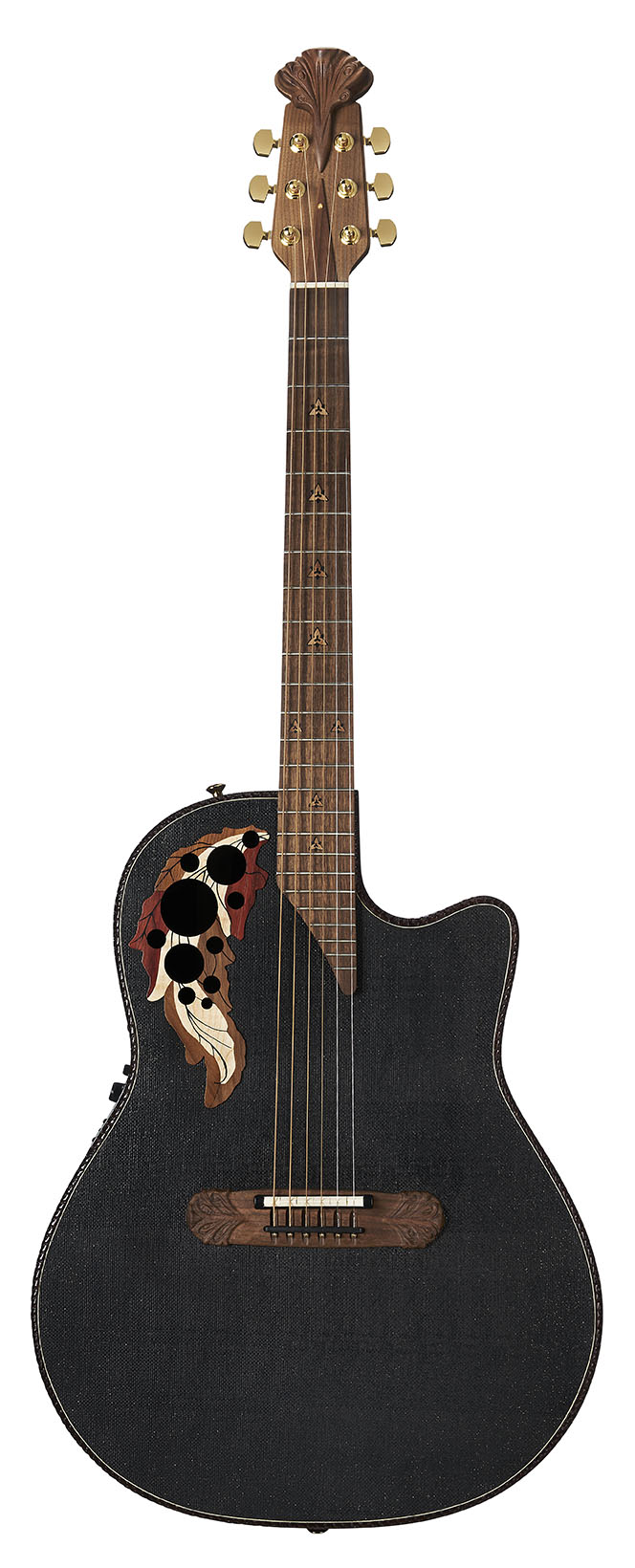 Ovation General Manager Rick Hall said "The luthiers in New Harford represent the 'best-of-the best.'" Hall continued, "They not only hand-craft these premium instruments but also help in the design process to bring custom guitars to reality. This simply could not be accomplished without their years of highly specialized experience."
The first products to come out of the Ovation Custom Shop are a very limited run of the sought-after Adamas 1687GTs and Adamas 2087GTs. These beautiful Adamas instruments are just the beginning for the Custom shop that plans to create an ongoing assortment of limited run, USA built Ovation instruments. In the near future, the Ovation Custom Shop will have the ability to fulfill orders on variety of custom built guitars for Ovation connoisseurs.
Also located in this New Hartford shop is the new "Ovation Workbench". Customers with Ovation and Adamas guitars that need repairs, set-ups or updating can get fully authorizedrepair work by the most knowledgeable luthiers and technicians in the world. This can include the simplest set-up to the most complex repairs. The Ovation Workbench is ready to make your Ovation guitar the best it can be. Instruments can be shipped to/from the Ovation Workbench and all associated costs can be discussed before any work takes place. Details are on the Ovation Workbench section of the website.