BOSS
What may be the most innovative and revolutionary practice tool to come along for the guitar community in decades, BOSS releases the Waza Air, a completely self-contained wireless practice/jam system consisting of a rather comfortable, closed-back, padded set of headphones, a one-piece wireless transmitter for the guitar, and a control app for your mobile device (phone, tablet, etc.). Featuring five different amps from their Katana series and 50 effects, the system uses a gyro sensor and spatial sound technology to deliver realistic ambiance for the playing experience. The included app provides for downloading tones from the user base, as well as streaming whatever mp3 you'd like to throw at it to jam to. The only thing missing is a set of VR glasses with interchangeable arena stages and crowds. How cool would that be??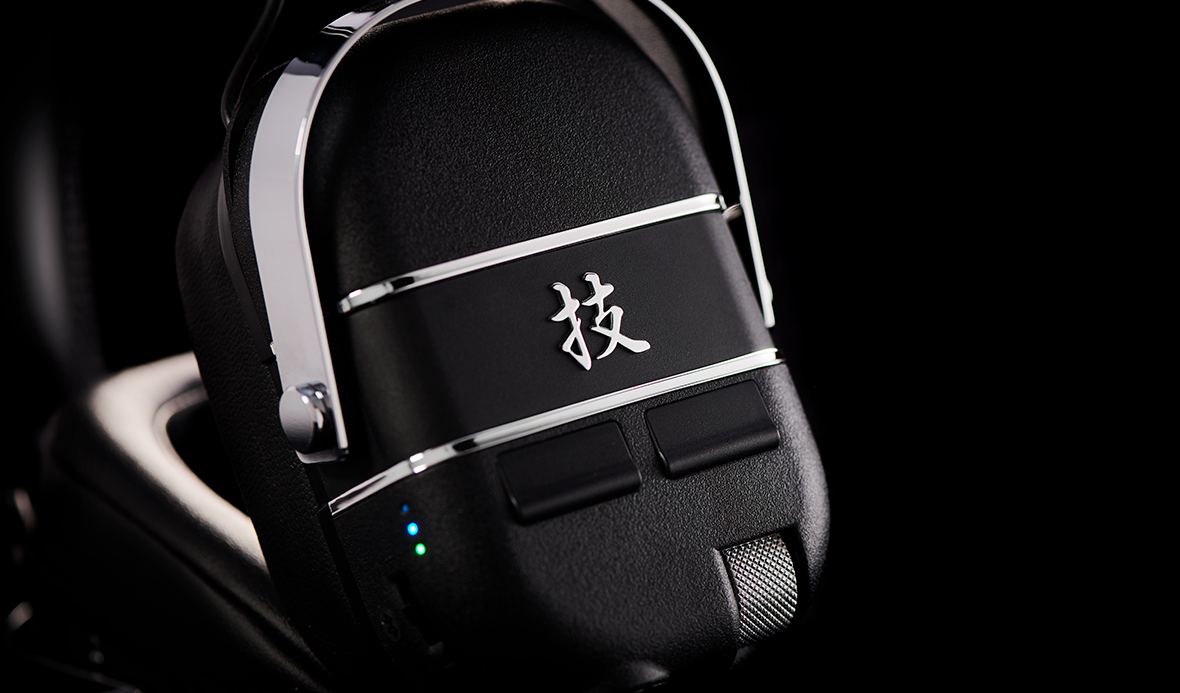 Further dazzling the ears of the masses at NAMM 2020 was BOSS'S SY1000 synth pedal. Knowing just how long in the tooth their classic guitar synth line is, BOSS took a revolutionary step forward in creating a synth pedal that truly delivers classic synth sounds without a HEX/MIDI pickup. But if you do add Roland's synth pickup (or a compatible system like the GraphTech Ghost bridge), those unlock even more functionality.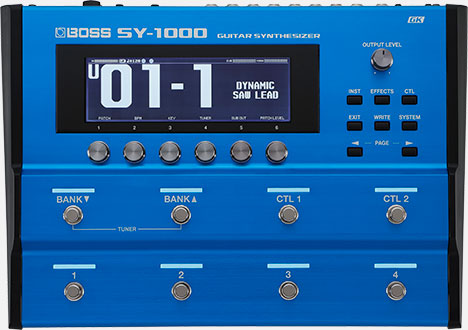 ENGL
Our editor doesn't want us to tell you about the awesome new Powerball EP645 pedal. This monstrous distortion pedal is based off of the Lead2 channel from the amazing ENGL Powerball II head. Costing just a fraction of the price of the head (reviewed here), now it seems that just about anyone can get some gorgeous high-gain ENGL tone in their rigs. The secret's out!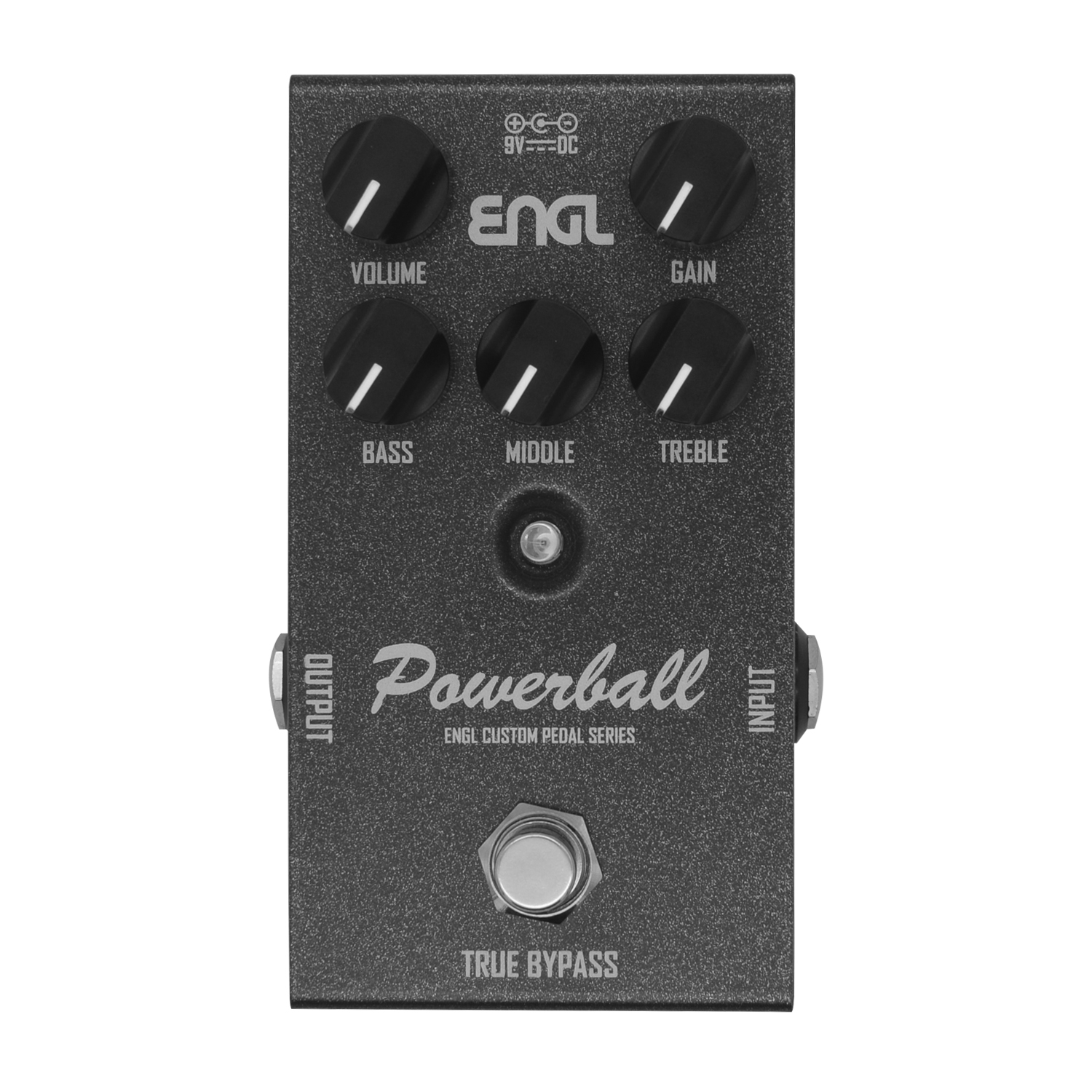 If you want to go small but still look menacing, or need a beautiful set of cabs for your wet/dry/wet rig, check out the new E112VSB cabinet. It's a 1x12 cabinet with a slanted cabinet design (way cool) and featuring a classic 12" Celesion Vintage 30 speaker.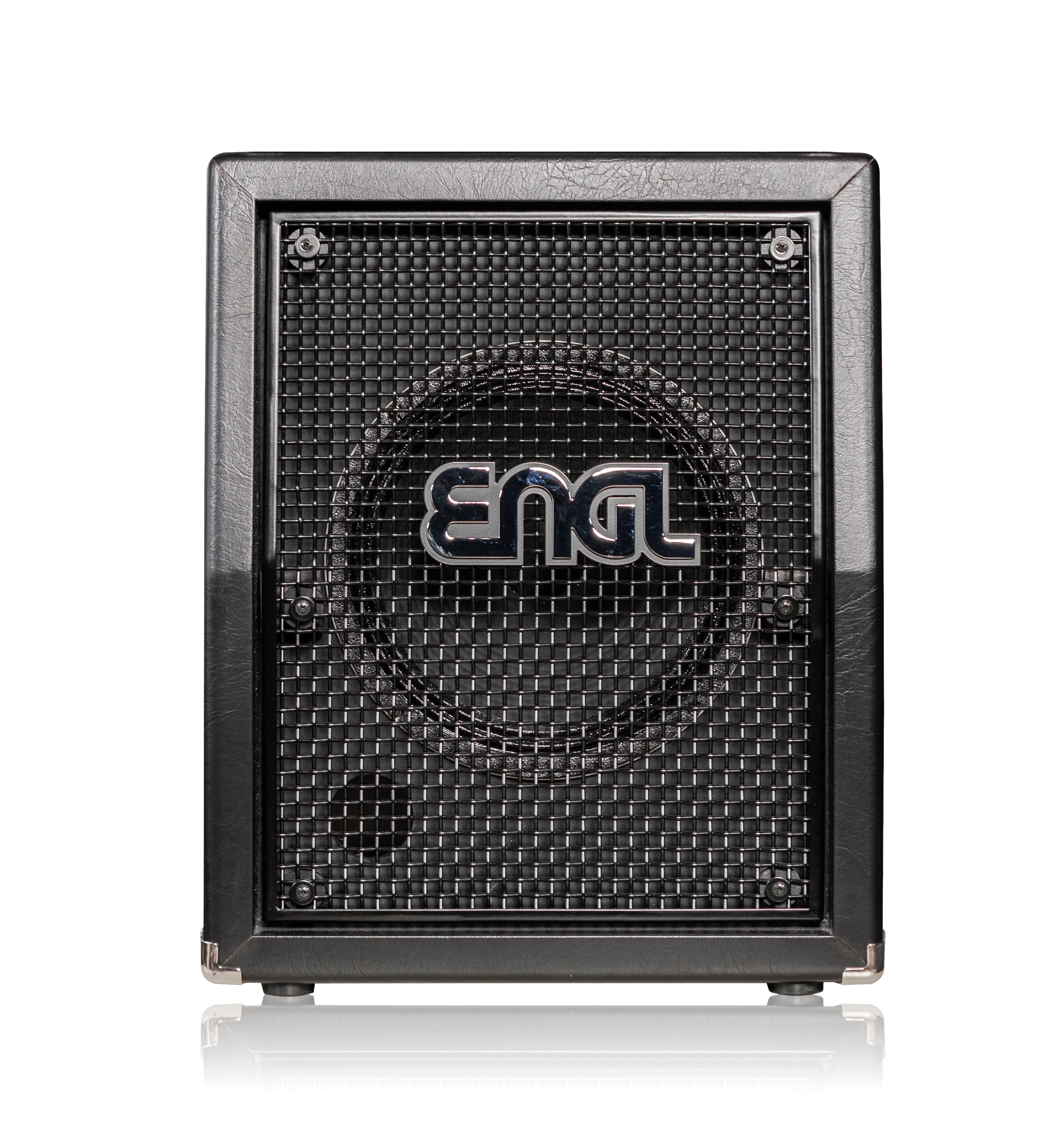 In the compact amp category, the new Ironball Special Edition E606SE lunchbox amp is just what the devil ordered. Building on the popularity of the compact Ironball head, the SE is two channels of all tube goodness, with four ECC83 (12ax7) preamp tubes and a pair of EL84 power tubes. Besides multiple voicing options for the channels that range from ENGL's studio clean to uber-heavy, you get a power soak for playing at bedroom or silent levels, direct recording out with the ability to load custom impulse responses (IRs), reverb, delay, noise gate, headphones out, and full MIDI control.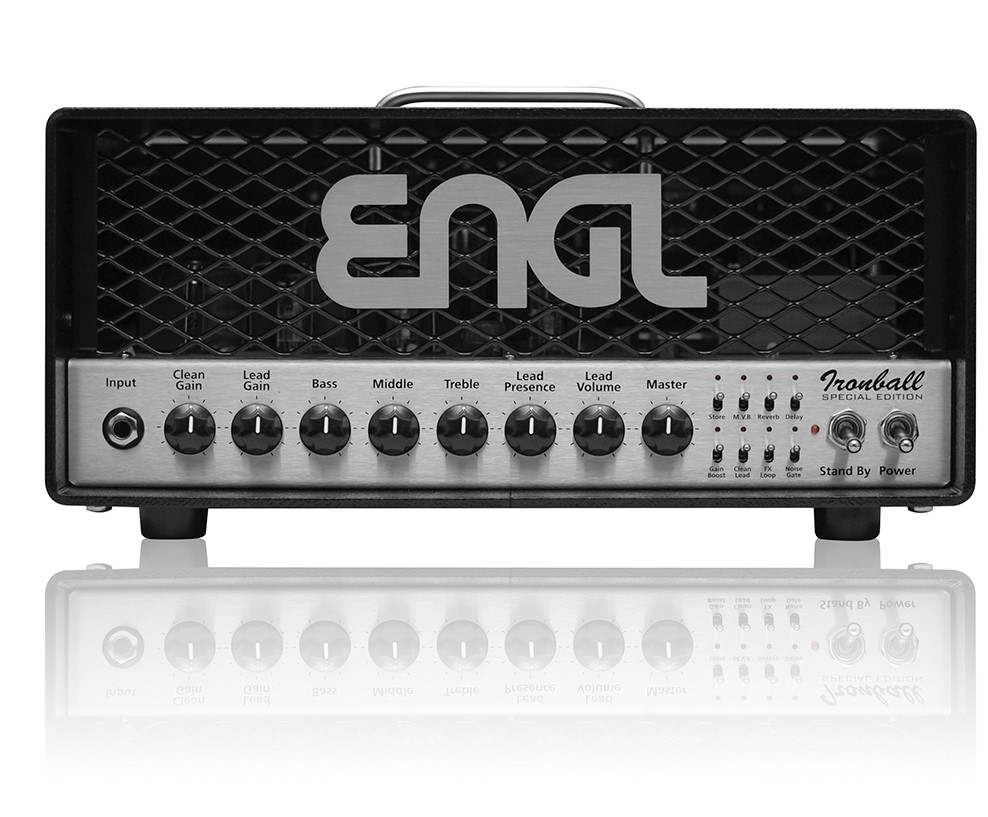 Epiphone
With the restructuring of Gibson and emphasis on quality and its customers, it was only a matter of time before Epiphone surprised the guitar world with new offerings. Called the Inspired By Gibson collection, we think this is the direction everyone was hoping Epiphone was going to go. The is an Original, Modern, and Artist line. One of the biggest and most anticipated changes was a redesign of their headstock to be more like Gibson. The old headstocks just didn't seem to fit well with the Les Paul and SG models in particular. But boom, a new day has come and we anticipate Epiphone sales are going to blow-up.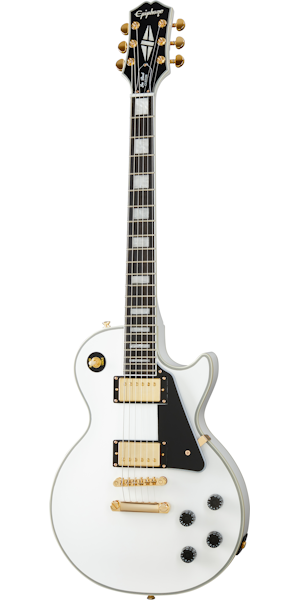 We played some of the new models at NAMM and were impressed across the board with the workmanship, playability, and tone. Don't feel bad if you can't afford a "real" Gibson—you will be pleasantly surprised at the value the new Epiphones will bring. One little surprise was a new Made-In-USA Casino model and some new acoustics that will also be made in the USA. 
Ernie Ball Music Man
One of our favorite guitars from this year's show was easily the all-new Music Man Sabre. In the very crowded market for boutique super-strat style instruments, the Sabre is a formidable new contender that will go toe-to-toe with the best. It features a dreamy, smooth, roasted maple neck and a wonderful blend of comfort-meets-fast playing and easy upper-fret access. We can't wait to plug this beauty into our own amps, and a fight over who gets to review this guitar is inevitable. We'd even speculate that multiple future purchases are inevitable, too!
https://musicplayers.com/2020/01/new-sabre-guitar-announced-by-ernie-ball-music-man/
Also new from Ernie Ball Music Man was the Mariposa guitar. Developed in collaboration with composer and guitarist Omar Rodriquez-Lopez, the Mariposa is a dual-humbucker guitar with two volume controls to blend the tones, and no tone control. It comes in four tantalizing colors and either gold or chrome hardware depending on the finish. The body is an offset, double cutaway, reminiscent of the Albert Lee model. The unique body shape (made from lightweight okume wood), along with the roasted maple neck, ebony fretboard, and laser engraved pickguard, make for a very unique addition to the Music Man lineup.


Eventide
A good chorus is hard to come by, and a great chorus is even rarer, usually referring to vintage gear lusted after and hard to acquire. Eventide demoed their latest H9 algorithm, the TriceraChorus. We were fortunate enough to beta test this one, and we knew it was something special before it hit the show floor. In typical Eventide fashion, they can't leave good enough alone, and added their acclaimed micro-pitch technology to the effect, adding even more space, dimension, and depth to an already lush sound. It is available for purchase in the H9 store and (of course) free to all H9 MAX users.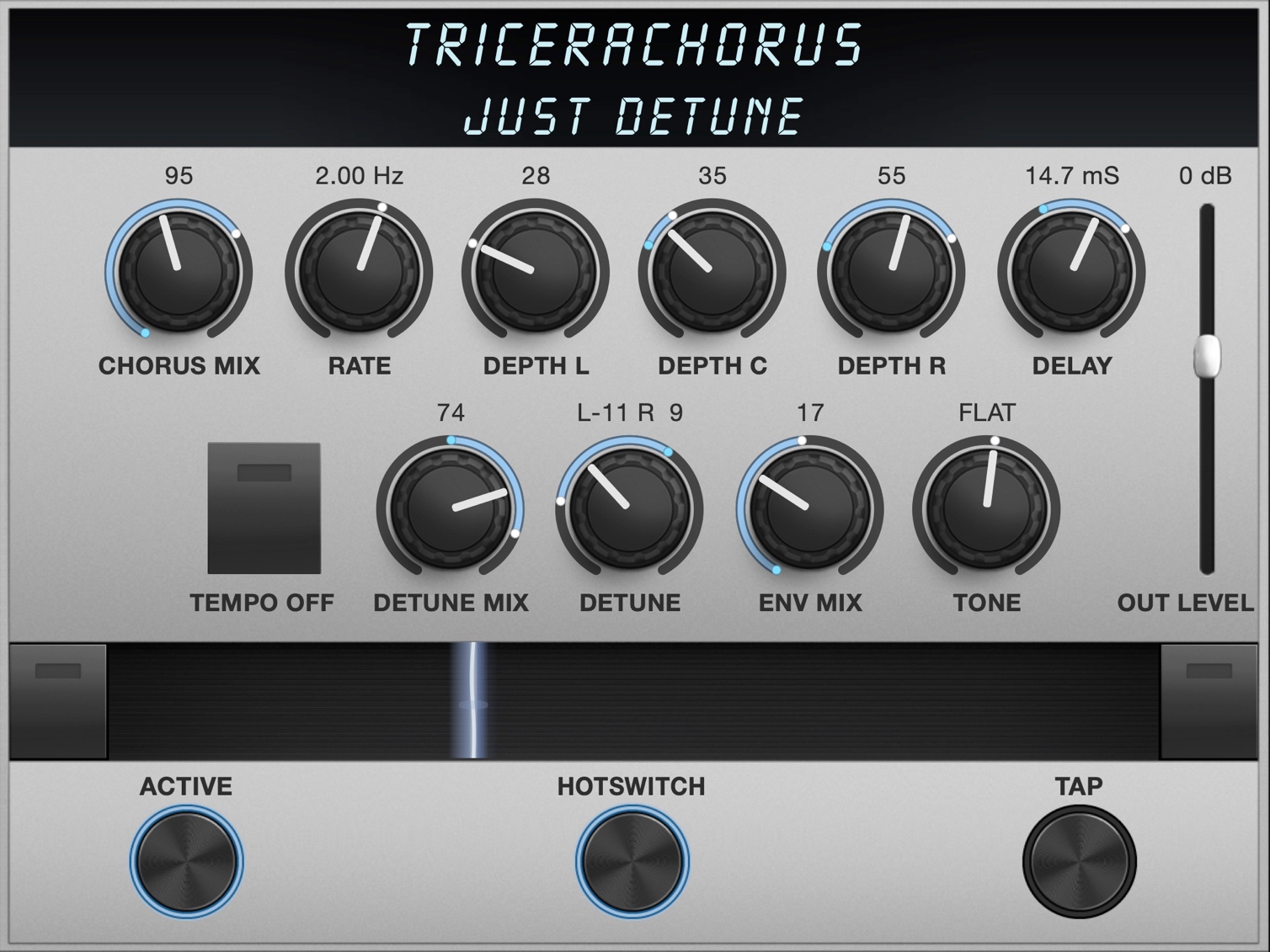 Faith Guitars
If you live in the UK you are likely very familiar with Faith guitars: award-winning acoustic guitars that are designed in the UK and handmade in Indonesia. Now available in the USA, Faith is sure to make a splash with their high-end craftsmanship and reasonable prices. We got our hands on a few of them at NAMM and were very impressed. Faith has a number of lines and there are some new additions to each, all featuring Fishman electronics on the electro-acoustics. It was a good thing we saw their booth early in the day because the Nexus series in a cognac stain was almost drinkable. But can you really drink too early at NAMM?

Fender
Fender surprised us with a Stratocaster addition to the new Acoustasonic series. Last year this series debuted with a Telecaster model, and this year came an eagerly awaited Strat-style model. This is not merely a three single-coil Strat with a soundhole, though. While similar to the Acoustasonic Telecaster model, the Strat model has a Fender- and Fishman-designed acoustic engine that offers a more Strat-inspired set of electric tones in addition to a range of acoustic guitar tones. 
There is now a follow-up to the popular and intriguing Parallel Universe series introduced in 2018 called the Parallel Universe II collection, which features more out-of-the-Fenderverse, unique takes on their familiar guitars and basses. Words cannot describe them adequately. You'll have to see for yourself.
The new top-of-the-line for production guitars from Fender, the Ultra series, replaces the Elite series. Sleeker necks, new colors, modern appointments, and a tapered neck heel make for top-tier guitars at less-than-boutique prices. Keep an eye out for our review of the Fender Ultra Strat and Ultra Jazz Bas coming out soon.

Finally, we cannot overlook the glam metalheads and fans of the '80s. The HM Strat is a limited edition, made-in-Japan, re-issue of the classic '80s Strat that featured 24 frets, an HSS pickup configuration, a licensed Floyd Rose tremolo, and hot color finishes to soothe your aching '80s heart. The classic "Strat" logo appears on the headstock, too! Other not-so-Strat-like features include a 17-inch fretboard radius, Gotoh tuners, a thin "C"-shaped neck with a unique 25.1" scale, and a coil-split switch for the humbucker. We've got it in the studio for review and our mullets are already starting to grow back! Stay tuned!

Ibanez
With one of the most diverse offerings of guitars and basses, Ibanez once again did not disappoint. After a long and successful collaboration with Steve Vai, Ibanez and Vai announced a new signature guitar, the PIA, which stands for Paradise In Art. With elaborate blossom inlays, DiMarzio UtoPIA pickups, enhanced tremolo cavity, and a number of updated design elements including new cutouts (goodbye, monkey grip), this guitar was really built from the ground up (although it does share some obvious similarities to the Jem line). We can assure you that this guitar is a winner, as we attended an invite-only, firsthand demonstration of the PIA by Doctor Vai, himself. Of course, expect an in-depth review of the PIA later this year. How could we not?


There are also new signature models from Joe Satriani, Munky from Korn, as well as new offerings in other signature models. We were excited to see a large expansion of the RG Prestige line this year, and the Premium line got some new finishes that expand the range of jaw-dropping burled tops and gradient color finishes.

Knaggs
Knaggs displayed this year alongside Italian amp guru Mezzabarba and showcased their latest axe, the Kenai-J. A down-and-dirty, single p90, instrument was on display in a relic'd red finish (available in a variety of both one and two pickup configurations). We had an opportunity to play it and as with other Knaggs guitars that we've reviewed, the new model fits like an old glove. A single-cutaway, flat-top instrument, this one is more streamlined than other Kenai designs. The guitar features a set neck with a 24 ¾" scale length, dot inlays, Kluson tuners, a bone nut, and a Tonepros wrap-around bridge. Expect a detailed review later this year.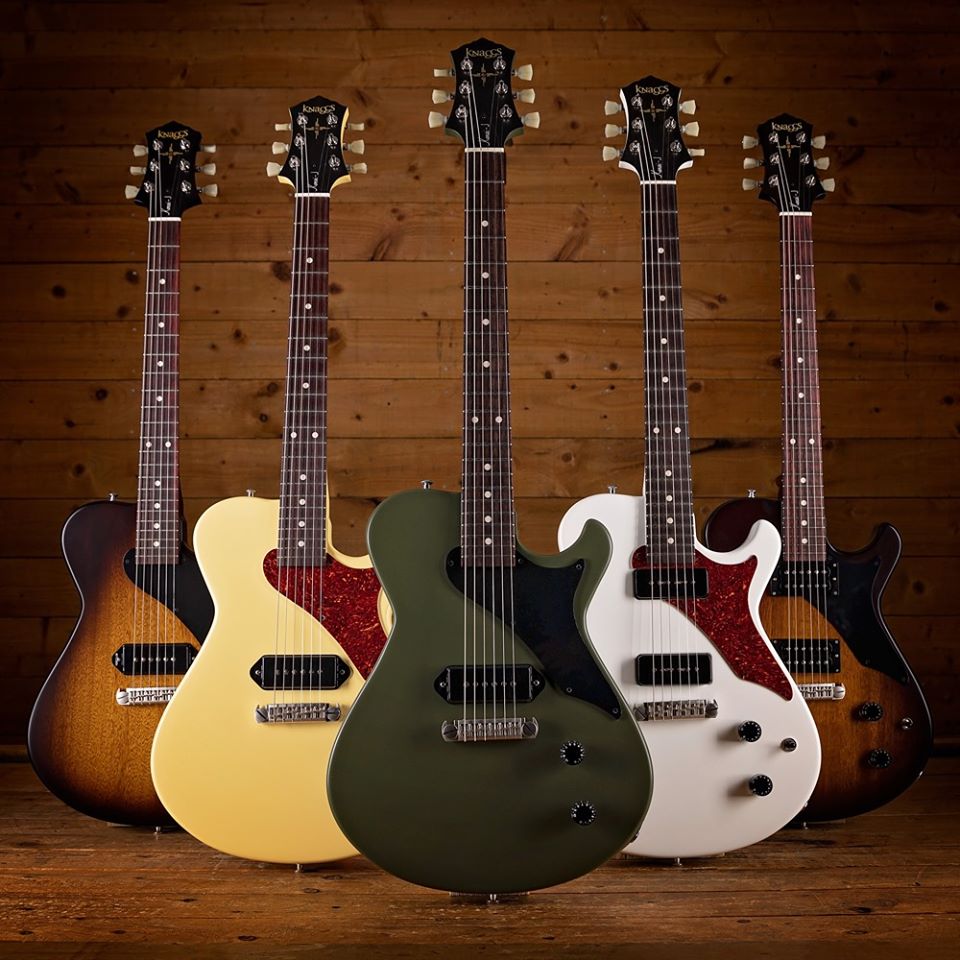 KORG & Nu:Tekt
Korg NuTube technology has been out a few years but now they have added some kits for the DIYers that feature the NuTube technology. For those unfamiliar with it, the NuTube is a new fully analog vacuum tube developed by Korg and Noritake Itron Corp. It functions the same as a conventional vacuum tube but in a more compact, stable, and energy-efficient way—without the heat-generating problem that plagues traditional tubes. We heralded the technology as revolutionary when it was introduced a few years back, and the range of new products featuring NuTube continues to grow. 
Some of our team got to hand-assemble the OD-S NuTube Overdrive Pedal Kit as part of the Nu:Tekt line of do-it-yourself projects, and it was a fun process that resulted in a great-sounding pedal. There's also a synthesizer and a headphone amplifier kit, with more pedals to come later this year.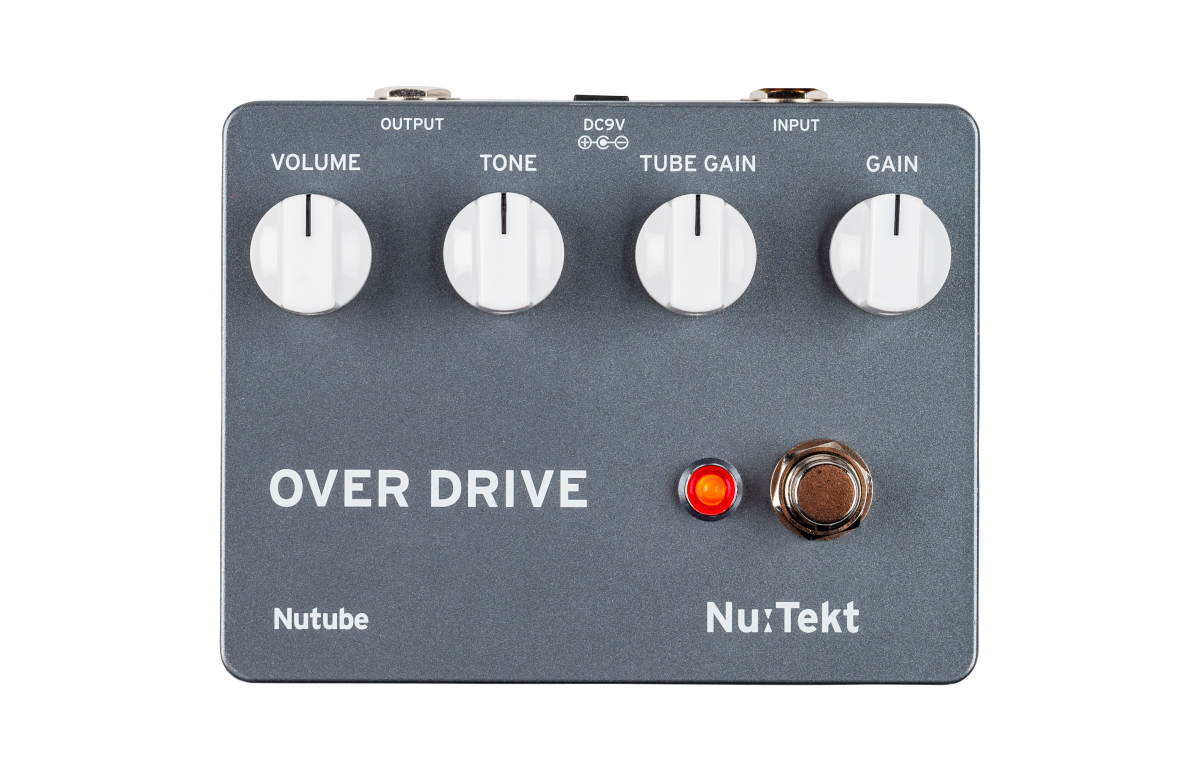 KSR
Last year, we fell in love with the Ceres preamp pedal (reviewed here), and what better to pair it with than KSR's latest creation, the PA50 Compact Power Amp. This is a tabletop, lunchbox-style power amp, and is designed to pack all of the punch that KSR amps are renowned for. With quite an impressive array of features such as bias monitoring, many tone-shaping options, and a lightweight 12 ½ pounds form factor, the usefulness of this amp shouldn't be understated. Grab and go to your gig or rehearsal with your favorite modeler, preamp or similar pedal, or use it to get some more roar out of your lower wattage amps with direct outs.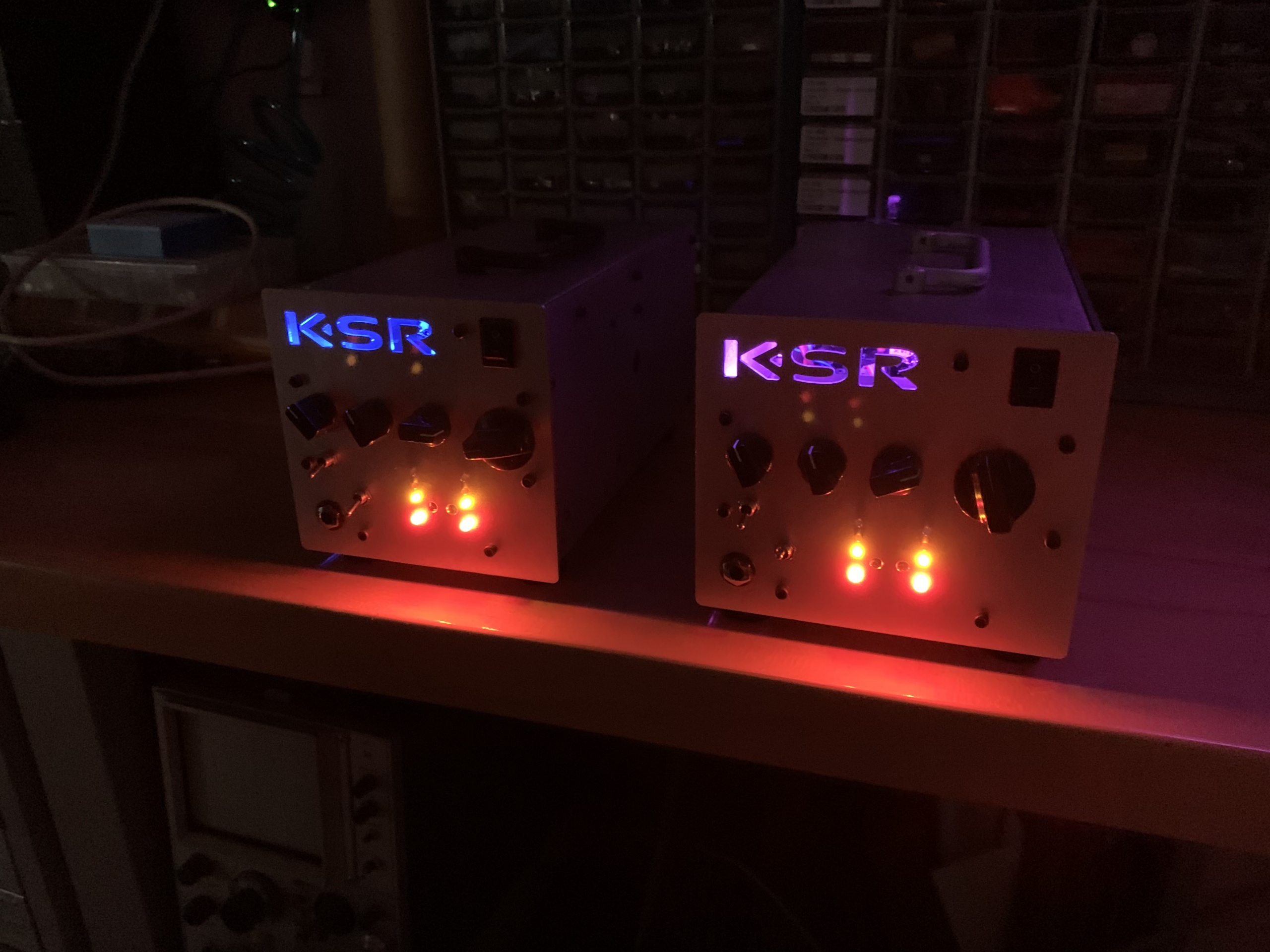 LAVA Music
Carbon fiber guitars are not new, but LAVA has changed the game a bit with the first unibody, injection-molded, carbon fiber guitar. They are also quite a bit less costly than most carbon fiber guitars (under $1,000). Carbon fiber guitars are lightweight and resistant to temperature conditions, so Mars, here we come! The new LAVA ME 2 has an improved structure to the soundboard with increased clarity, and they include a new FreeBoost technology that enables you to play effects without plugging it in. What?!?!?!?!. The guitars were comfortable to play but with the noise of the NAMM floor, it was hard to get a real sense of the tone. There is also a Pro version and a four-string ukulele.

Line 6
The company that spearheaded the amp modeling revolution with the legendary, original kidney bean-shaped POD now breathes new life into the POD line of modelers with the POD GO. Go is precisely what it's designed to do, which is to put the POD in a streamlined, floor-based form. Borrowing from the more advanced Helix library, Line 6 offers their premium amp modeling here in both an attractive layout as well as an even more attractive price point of just $449.99 street.
With a healthy complement of I/O, the POD Go can also serve as a modest computer audio interface. We sat in on a demonstration of the new POD Go and were floored at the realism and warmth of the mid-gain, stratty tones we heard. 
Mezzabarba
Mezzabarba had quite an impressive assortment of their flashy, brutally high gain, fire breathing amps on display (how can we not love this job?), but what caught our eye this year was the new rackmount Nirvana three-channel preamp. Borrowing from the circuitry of their latest 100-watt Trinity three-channel amp, the Nirvana functions with six 12ax7 preamp tubes to generate tone from clean to wall grabbing, crushing, high gain. MIDI switchable and programmable, this 2U rack unit will fit right in with any modern guitar rig. Each channel boasts independent gain, volume, and tone-shaping controls, and a programmable, assignable boost is available for further possibilities.

Orange

Orange releases the Terror STamp, a pedalboard-sized amplifier integrating both tube and solid-state technology. Featuring a 12AX7 tube preamp and 20-watt solid-state power amp, it continues the bloodline of the Terror series and packs its signature high-gain tone into pedal format. An extremely versatile pedal, it even offers a buffered effects loop, can function as a 20-watt power amp for another preamp source, has cab simulation, and more.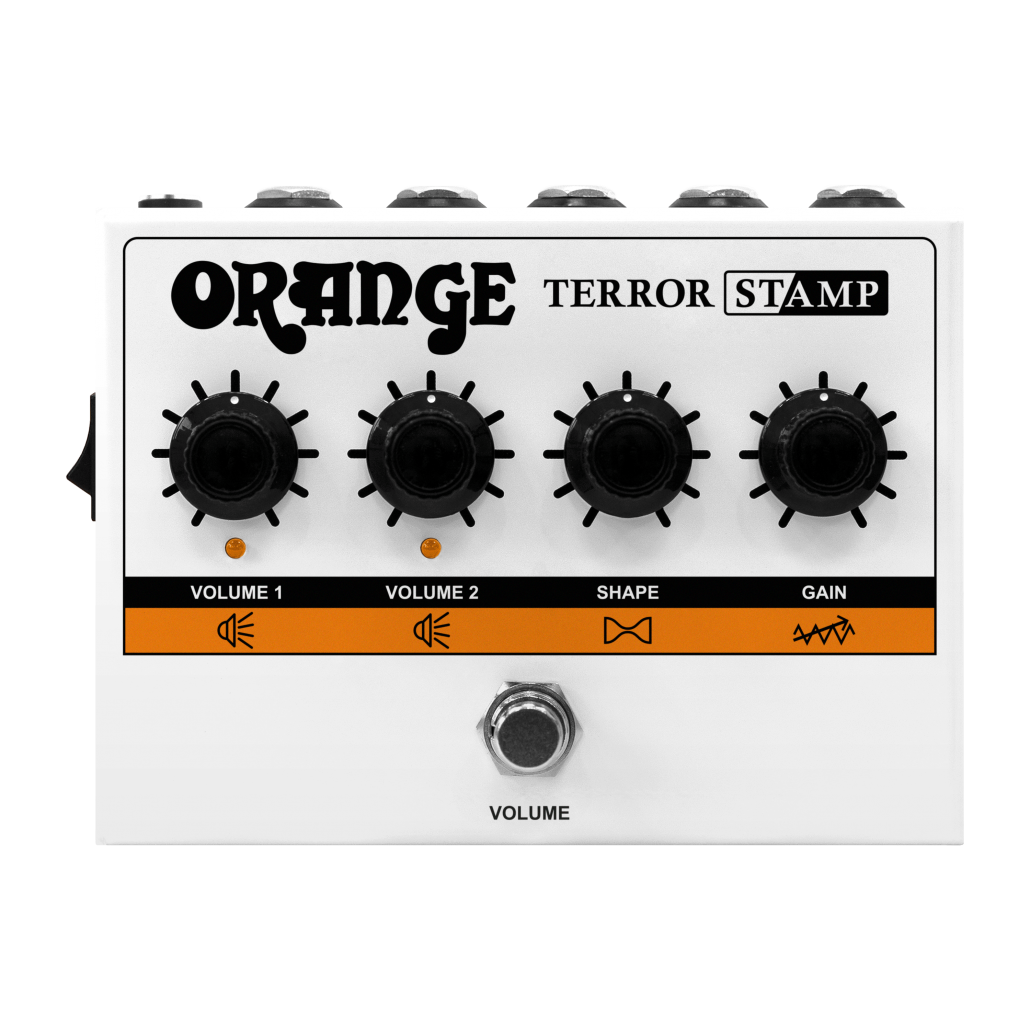 PRS Guitars
Celebrating 35 years, PRS has updated their lines to include additional product features, a new pickup line, a new approach to paint and finishing (nitro over cellulose), and more guitars in the more affordable SE line. Love it or hate it, the John Mayer Silver Sky has been a huge hit for PRS and now also features a maple fretboard in a range of updated and hot color options. Unfortunately, there is still no Silver Sky in an SE version, but we would bet that it will be coming down the pipeline in the next few years.

Then there was the 35th Anniversary Custom 24 featuring new PRS-designed TCI pickups, two mini toggles for coil-tapping the bridge and neck humbucker, and it also comes in a USA-made, more affordable, S2 version as well as an imported SE version.

Radial Engineering
For perhaps too long, Furman has been the only game in town for premium power conditioning and filtering, where most other products were nothing more than glorified power strips. So it is somewhat humorous that one of the things we found most exciting at this year's NAMM Show doesn't actually make music at all. Renowned rig infrastructure company Radial introduced their own line of power conditioners! Although the early marketing literature focused on the Power-1 and Power-2's advanced surge protection capabilities, they do also feature RF interference filtering. Front USB charging ports are a nicety these days, and while the Power-2 has a cool, multi-color LED light bar on the front, the Power-1 replaces the real estate with three power plugs on the face of the unit (vs. just one on the Power-2). You'd be surprised how often those extra front-mounted power sockets come in handy for temporary use.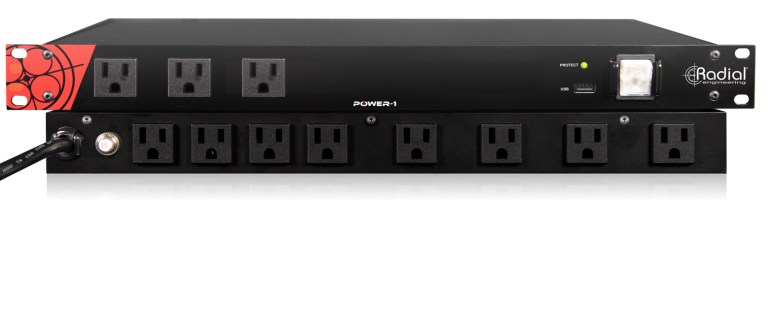 Two Notes
What tube amp player doesn't want to crank their amp to hit that sweet spot without fear that they will be beaten up by their neighbors or the sound guy? Reactive load boxes have become the tube amp player's best friend over the past few years, with numerous products covering a broad spectrum of live and studio needs. Two Notes has updated their popular Torpedo Capacitor load box with the Captor X. It's a reactive load box, power attenuator, miked cab simulator, IR loader, and stereo expander all in one.

For those less technical players, this means you can use it to play your tube amp at any volume with full tube tone, or you can play silently through headphones. You can go directly to the soundboard or a recording console with modeled speaker cabinet emulation either provided by Two-Notes, third parties, or you can load your own. Shape your tone with the Remote app on your phone, tablet, or computer. We're big fans of Two Notes products, and this looks like yet another winner from a company that has a stellar track record for the quality of their products in this space.