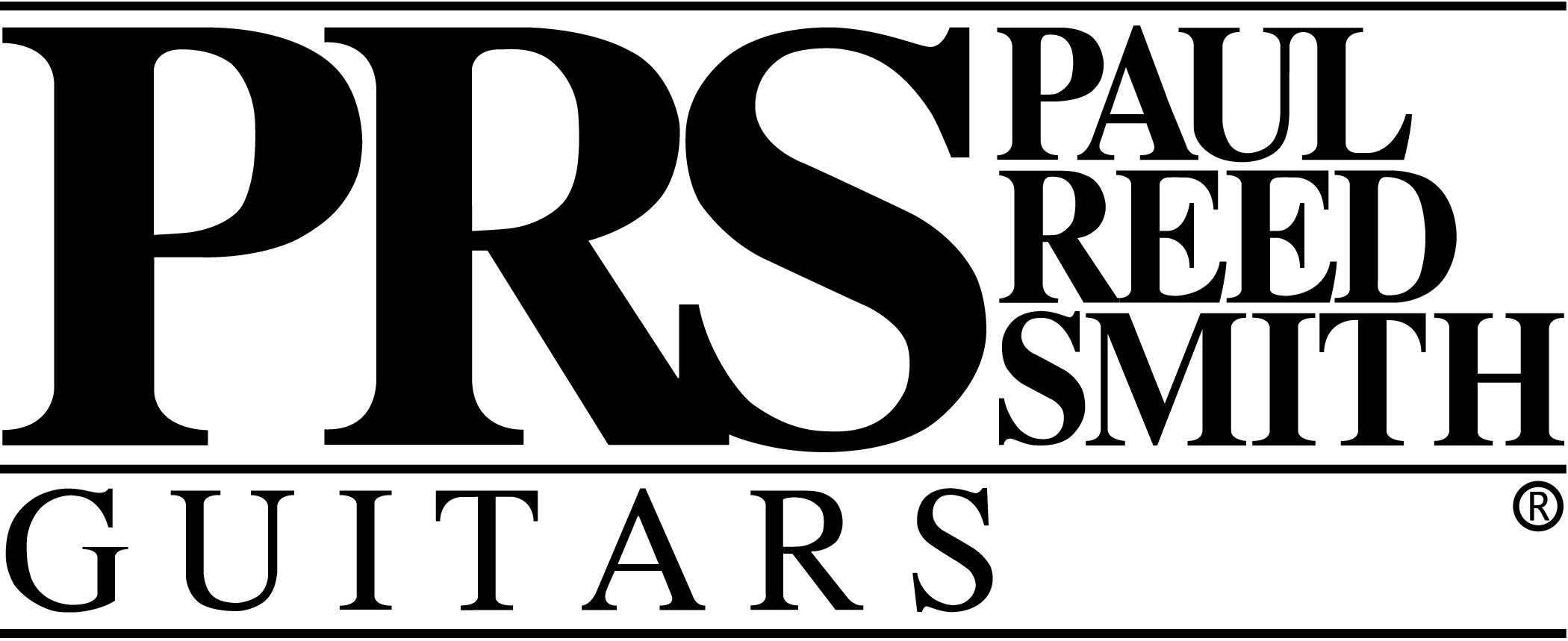 The First Piezo-Equipped SE Guitar from PRS
(STEVENSVILLE, MD) June 23, 2020 – PRS Guitars today announced the SE Hollowbody II Piezo. Another instrument that was scheduled to be released for their Experience PRS event earlier this year, the PRS SE Hollowbody II Piezo is the first piezo-equipped instrument in the SE Series.
"Just a few years ago, it would not have occurred to us to bring a guitar with the Hollowbody II Piezo's feature set into the SE Series, but we feel it is another example of how we are advancing our SE lineup," said Jack Higginbotham, PRS Guitars COO. "We have worked very closely with Lloyd Baggs and the LR Baggs team to take our award-winning piezo system and design a no-compromise version for the SE Series. At the end of the day, our goal is to offer players professional-grade tools across all our lines. Due to its versatility and adaptability, we are especially excited to see how this guitar plays into recording at this time, and it will be a exceptionally unique tool when gigging players are able to resume their performances."
The SE Hollowbody II Piezo combines the clear, resonant tone of a hollowbody instrument with the power and stability of a solid-body electric guitar. Constructed with a maple top and back with mahogany sides, the SE Hollowbody II Piezo offers a balanced voice with light shimmer and snap in an attractive package. The 58/15 "S" pickups deliver a clarity that sounds big and musical in a hollowbody platform.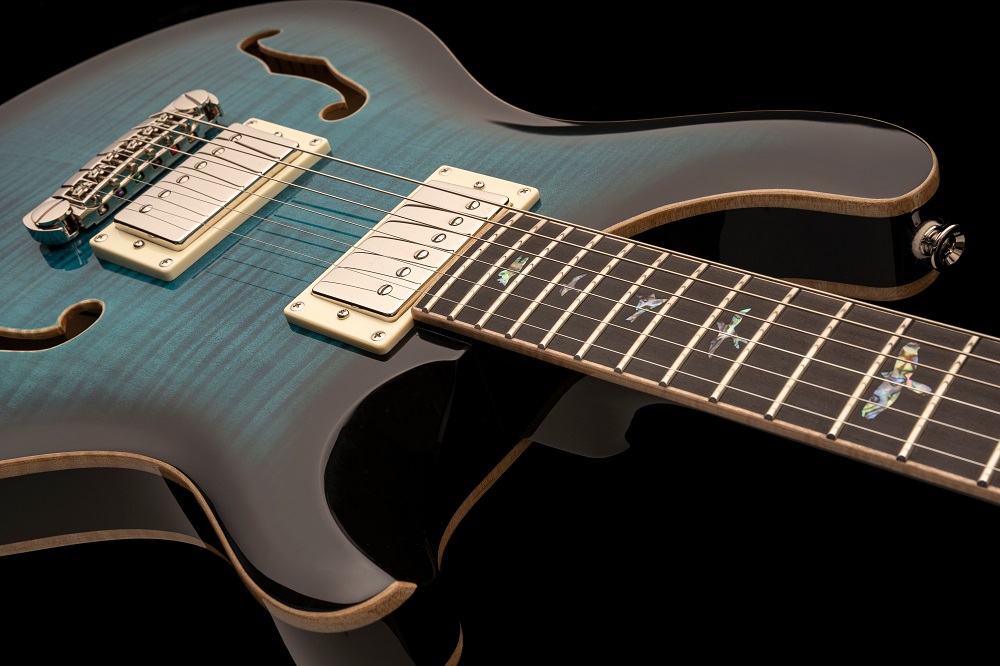 Now boasting a newly-designed LR Baggs/PRS Piezo system, the SE Hollowbody II Piezo provides musicians with the versatility of wielding both acoustic and electric tones in one instrument. The instrument is designed with two discrete volume controls (magnetics and piezo) and output jacks (mix/piezo and magnetics). Players can plug into the "Mix/Piezo" jack and use the individual volume controls to blend the 58/15 "S" pickups with the piezo's acoustic tones.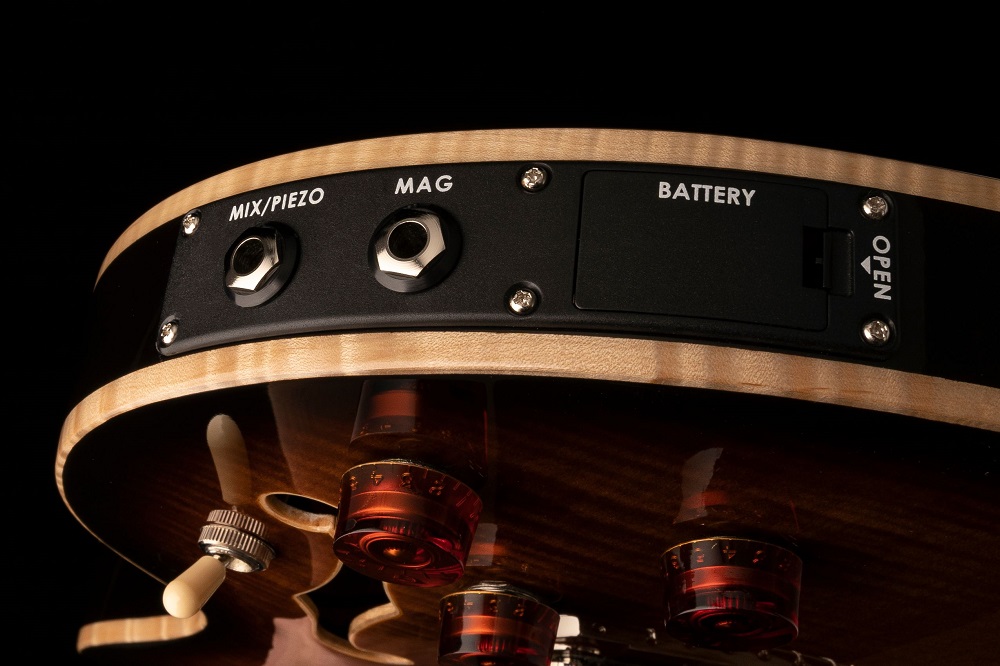 Alternatively, players can plug into the jacks separately, so the guitar can run magnetic pickups into an amp and run the piezo through an acoustic amp or DI into the soundboard. When using the magnetic output jack in isolation, the piezo battery is bypassed completely, acting as a failsafe (in this scenario, the magnetic pickups still work even if the piezo battery has run out of juice). This is the most versatile SE instrument in the Series nearly twenty-year history.
For more information and demo videos, please visit www.prsguitars.com and be sure to follow @prsguitars.
About PRS Guitars:
Paul Reed Smith Guitars is a leading manufacturer of high-quality instruments in Stevensville, Maryland and has provided some of the world's most renowned musicians with instruments since 1985. The PRS team of highly skilled craftspeople design and build a wide variety of musical instruments and gear for worldwide distribution, including electric, acoustic, and bass guitars as well as boutique-style guitar amplifiers. The PRS SE line of products complements the Maryland-made PRS line by offering highly approachable and more affordable electric, acoustic, and bass guitars. Carlos Santana, Neal Schon, John McLaughlin, John Mayer, Jimmy Herring, Tim Pierce, Orianthi, Mark Tremonti, Zach Myers of Shinedown, Brian Kelley of Florida Georgia Line, David Grissom, Martin Simpson, and Tony McManus are among the artists currently playing PRS instruments and/or amplifiers.
PRS Guitars Info: www.prsguitars.com