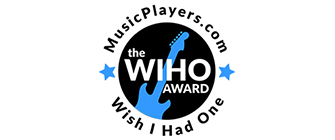 If you have been involved with music production for at least ten years, Eventide is well known to you. If you are a seasoned veteran with twenty years or more experience, Eventide is legendary. If you are new to this whole mixing game, consider yourself fortunate, since you can now utilize the mixing tools that the old timers (for the most part) couldn't afford to purchase for themselves (in hardware form) unless they mortgaged their house!
The Eventide H910, H949, Phaser, Flanger, and Omnipressor were first-of-a-kind effects in the 1970s. In fact, those units graced numerous recordings and concert performances that included legendary talents such as Led Zeppelin, Frank Zappa, David Bowie, and Brian May from Queen.
With Anthology X, Eventide is making the dreams of multiple generations of engineers a reality. If only two of the plug-in groups within Anthology X were being made available it would be worth the price of admission, but with all seventeen plug-ins from each bundle (Clockwork Legends, H3000 Factory, Multi-effects, and Mixing and Mastering) included, Eventide is making this an irresistible package. How can you not be excited to see every delay, chorus, flanger, phaser, compressor, EQ, limiter, expander, and sound design tool you ever lusted for in one collection?
In short, Anthology X is a collection of sonic masterpieces and studio staples that span decades. Mixing with this bundle gives new meaning to the phrase "we stood on the shoulders of geniuses." If your mixes could benefit from classic and definitive Eventide sound, Anthology X is for you.
Features
Anthology X includes seventeen plug-ins that span the first 40 years of Eventides historic legacy. The bundle includes everything from dynamics and sound shaping with compression and EQ to a wide array of effects including delays, reverbs, chorus and phasing. We will list the contents of Anthology X by legacy and effect type to show the progression of Eventide historically and by function and delve in deeper if needed. As expected, all of these classic plug-ins come with great presets and the ability to automate.
Legacy and clockworks: H910, H910 dual, H949, H949 Dual (digital harmonizers), Omnipressor (combination compressor, expander, limiter, and dynamic reverser). Instant Phaser, Instant Flanger. All of the plug ins contained in the Legacy and Clockworks group offer classic sound shaping and stereo field manipulation abilities.
H3000 Multi Effects: Contains the legendary H3000 Factory and the H3000 band Delays. Includes delay, pitch, modulation, and filtering. All things delay, stereo field, panning and filter related are covered in this group. Both units are complex and customizable, therefore offering deep sound design opportunities.
Multi Effects: Reverbs including two halls, two rooms, two chambers, two plates, and ambience. Also Includes tempo-synced delays, a compressor and four EQs, as well as the Octavox and Quadra Vox capable of diatonic pitch shifting, panning, delay, detune, and feedback. This group adds sound shaping and harmony creation ability to the bundle. Moreover, the Octavox and Quadravox offer harmony creation with simulatenous panning and delay.
Mixing and Mastering: UltraChannel (all in one channel strip that includes the Omnipressor), EChannel (light version of Ultrachannel), EQ45, EQ65, Precision Time Align. Stacked processing is the main feature of this group. UltraChannel and EChannel are set up like a modular effects unit, offering powerful mastering tools together or a la carte. The Precision Time Align is a very precise alignment tool for phase correction and doubling.
Usability
We tested Anthology X in Avid Pro Tools 11 and 12 HD Native environments as a plug-in on our studio's Windows PC with an Intel Xeon 10-core 2.6 GHz processor. Installation was a no brainer, and we used our iLok 2 for authorization. All of Anthology X's plug-ins performed exceptionally well, never caused a crash, and were very light on CPU usage. This proved to be essential as we used many of the plug-ins on multiple tracks and busses within very dense mixes.
We found the workflow within Pro Tools to be a breeze with easy access to the bundled plug-ins, which enabled us to start making fine use of Anthology X.
One excellent example of this is the Ultra Channel which, as you can see, has easy access to re-orderable gate, compressor, O-Pressor (compressor section from Omnipressor), and five-band parametric EQ, as well as Micro Pitch Shift, and stereo delays.

If digging deep and sound design are your thing then the H3000, Octavox, and Quadravox will keep you busy for months on end! These effects have some serious horsepower and complexity (check out our in-depth review of the H3000 Factory here). Anything you have ever dreamed of (and much you could never imagine) are locked within these devices.

Of course it doesn't end there, as we found the Ultraverb to be surprisingly useful and customizable. It's obvious Eventide really wanted to make this unit very robust. As a result, the Ultraverb not only has beautiful sound, but it also provides easy access to EQ. compression and split pre-delay right in front.

All of the plug-ins can be used immediately with great success simply from the presets. For the most part, each plug-in is very user friendly; however, the H3000 group is a very complex bundle that has a steep learning curve once you go beyond the basics. Fortunately, most of the plug-ins can be used quickly and effectively.
If it isn't obvious yet that Anthology X is far more than just another effects bundle, it will become ridiculously clear once some of these effects are put to use in your own mixes and bring a dimension of clarity and depth that until now you only heard, well, on legendary records of the last 40 years.
Sound
The overall sound quality of Anthology X is jaw dropping! It's one thing to understand how great the H3000 or Ultraverb sound individually, but it's another to hear all of these plug-ins on a mix. It's at this place that one sees the synergy and genius of the entire Eventide line. In particular, imagine you want a little bit of that Brian May crunch and attack with smoothness on a guitar track: insert the Omnipressor. While you're at it, maybe a little of that "Kashmir" flanger on your snare: got that covered with Instant Flanger.
Perhaps next, you hear something trickier in your mind, like a delay with a band shift and with panning: grab the H3000 band Delay and Octavox and call us next week! That's how intricate and deep some of these plug-ins go!
Or maybe you don't want to, or can't spend a week, fiddling with the details. Maybe you just want to sift through presets until something hits you. This exact scenario occurred when mixing Natalyn Daniels' song, "Killing Bird." We needed a cool effect that brought the phrase "Skeletons in my closet" to life (pun intended). I was searching the presets of Octavox and found this one. Take a listen to the phrase without effects:
Here is the same phrase with the effects:
Finally, the effects only:
What really strikes us is the incredible clarity and definition you can get even though it's such a busy effect. More importantly, it was the perfect effect to make the statement the artist needed. In the end that's really what matters, and why not have it with some of best sounding effects ever created?
Ultimately, Anthology X delivers a sonic heritage that has been heard and coveted for over four decades. It's almost scary to think what can be done with this bundle. One thing is certain, you'll never have to question the sound quality!
Documentation and Product Support
All Eventide plug-ins have easy-to-follow, complete documentation available in PDF form from the website. The Eventide website also contains useful video tutorials covering the application of many of the plug-ins.
Price
Anthology X (MSRP $1,195) sells for $999, which places it squarely in the pro studio range pricewise. For the working mix engineer, it's totally worth it. This is a tool that can be used every day without hesitation, and you will use it. If you own any other single Eventide plug-ins, you can get the bundle at an upgrade price of $899. And, if this is still just too much cash out of pocket all at once, Eventide now offers a monthly subscription service, too.
Contact Information
Eventide
www.eventideaudio.com
Overall Ranking
Category

Value

Rating

Features

20%

Usability

25%

Sound

25%

Documentation & Support

10%

Price

20%

---

Overall: 3.6 Stars, which earns it a WIHO Award!
3.6 stars or better: Outstanding, WIHO Award
3 stars or better: Worth considering
2 stars or better: Suited to specific needs
1 star or less: Not recommended
Evaluation Short-List
Waves Platinum Bundle
Izotope Music Production Bundle
Soundtoys 5 Bundle