A Whole World Of Instruments At Your Fingertip
SEATTLE, WA (August 13th, 2020) – Tracktion is delighted to announce Collective is now available as a plugin outside of their popular DAW Waveform. Collective is offered in VST, AU and AAX format and can be purchased either on its own or as part of a bundle with sound packs Platforms and Beta Maxed.
Collective is designed to be different; it is an enormously diverse sampler intertwined with a powerful synthesizer. Its spectacular factory sound library is based on vast array of high quality instrument samples amassed by one of the most acclaimed artisans in the field of sample capture and voicing, Klaus Peter Rausch. This plugin's immense library contains more than six hundred, meticulously crafted, real world and electronica instruments. It contains the obvious and the obscure, letting users explore soundscapes from around the world quickly and with ease; enabling them to surgically craft their own unique sound.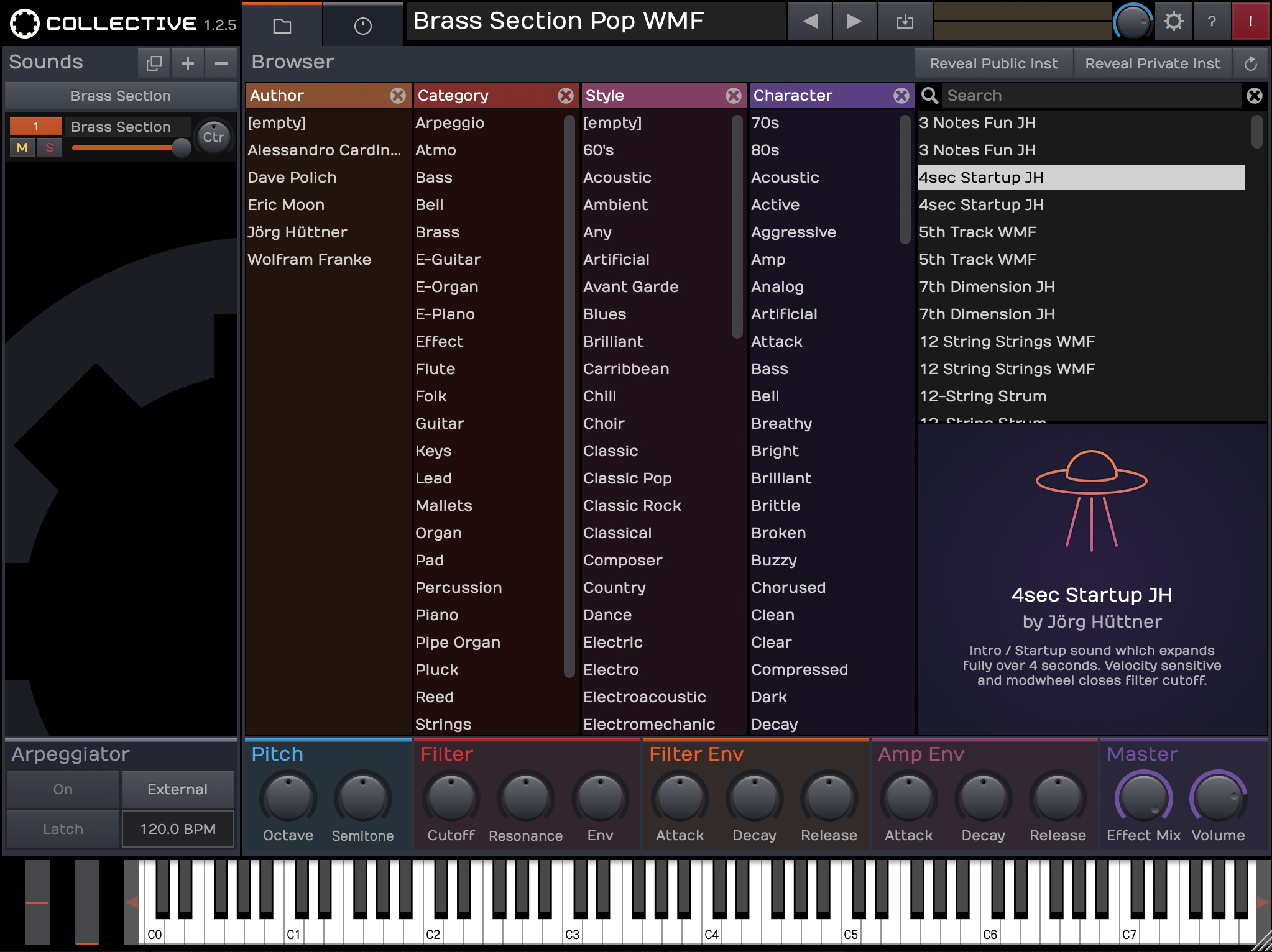 It is also a formidable synthesizer, allowing for a wide array of electronic sounds to be generated with ease. This seamless combination means users can create ultra hi-def sounds for any production scenario, from atmospheric pads, effects and voices to bass, guitar, keys and percussion and even orchestral flute, mallets and strings. Collective's synth section includes: four oscillators, a filter and amplitude section, four effect slots, a built in arpeggiator and four LFO's and Envelopes to modulate it all.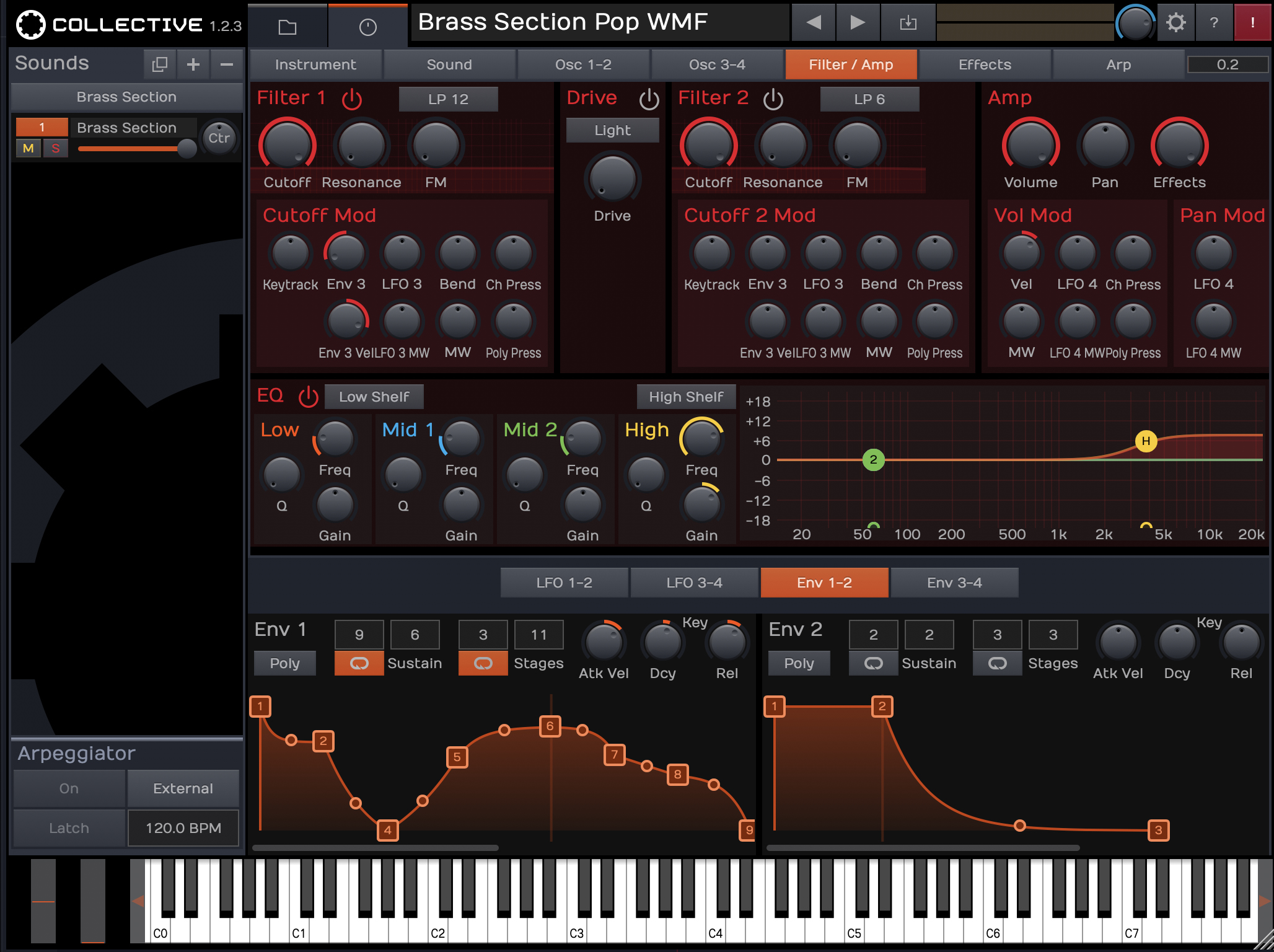 Developed to accompany new music composition tools, Collective is a must have instrument for any sonic arsenal; one instrument to rule them all!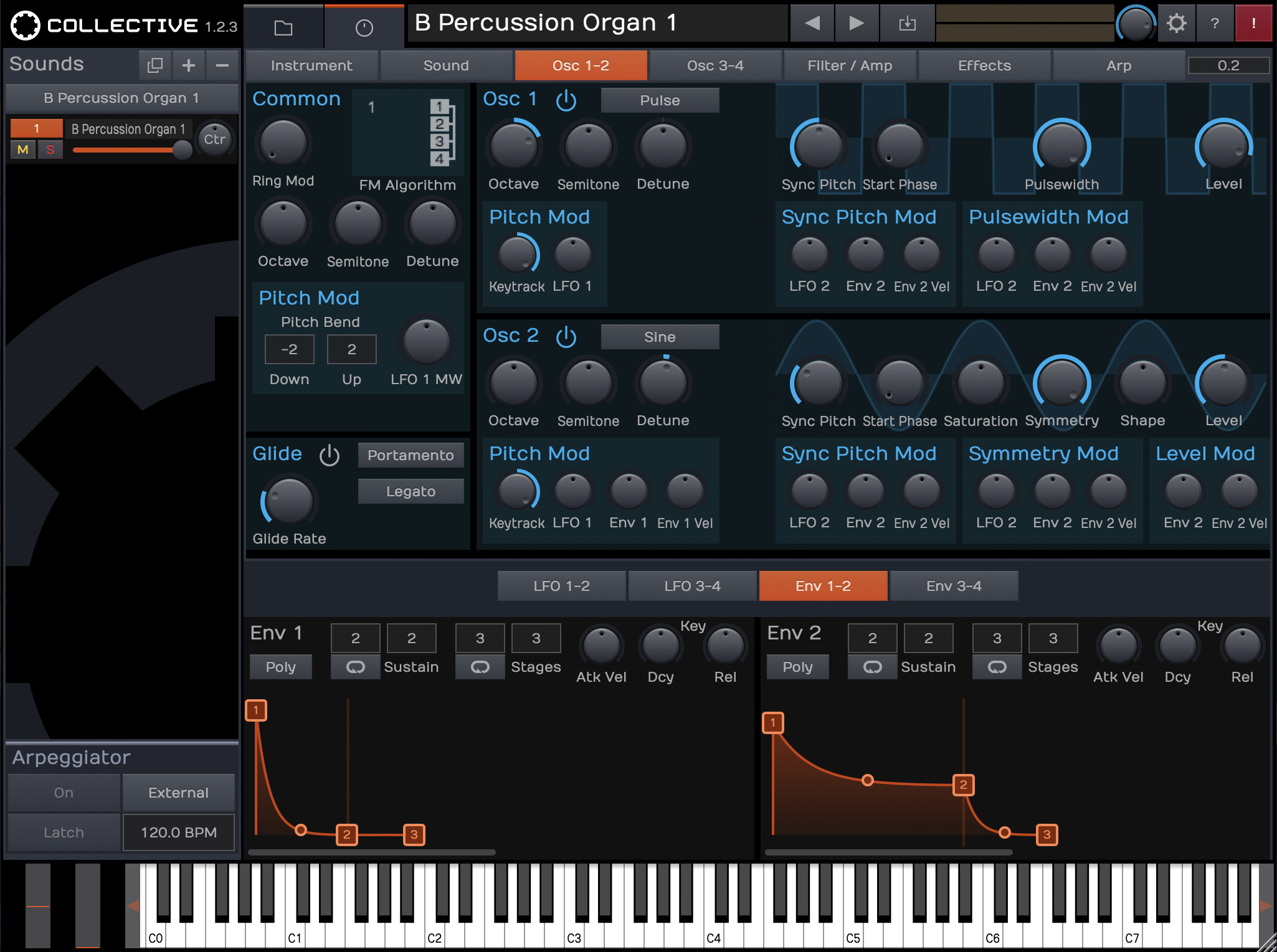 Collective is available on its own at $60, or as part of a bundle with sound packs Platforms and Beta Maxed at $99.
To find out more about Collective, the latest news, updates, hundreds of great tips and feature videos please go to www.tracktion.com/ or follow their Facebook, Twitter and YouTube channel.