This all-in-one solution lets players securely hang guitars on the back of the stool for easy access
BERLIN, CONNECTICUT — August 12, 2020 —On-Stage, leading manufacturer of solutions for professional musicians, audio engineers and touring professionals, has introduced the DT8000 Guitar Stool with Hanger. This all-in-one guitar stool and stand features a hanger on the back which allows guitarists to conveniently store their guitar between sets.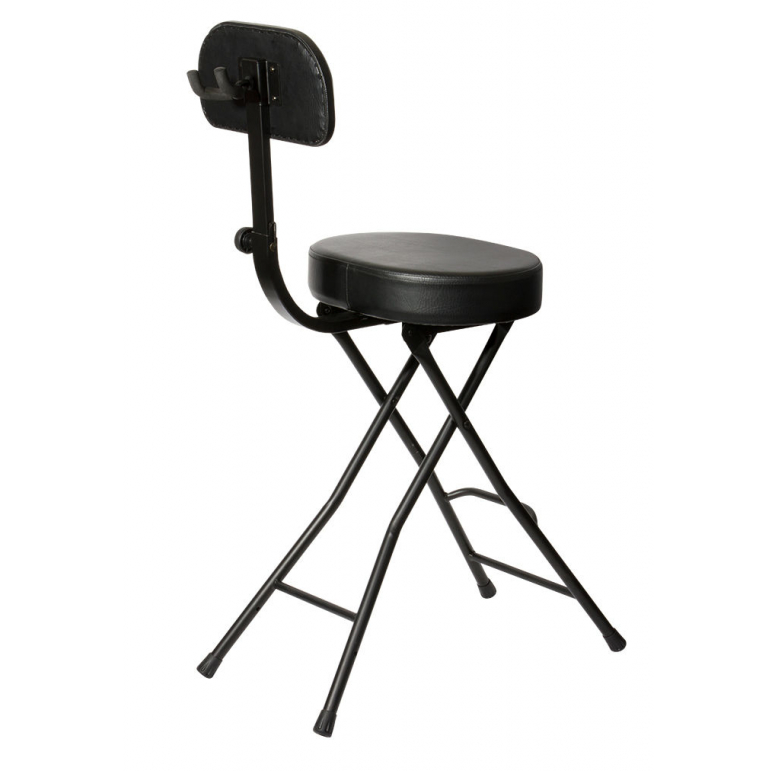 "The DT8000 provides musicians with secure and easy access to their guitar while playing a gig," said Christopher Roberts, Product Line Manager for On-Stage. "Compact in size and easy to fold and store, the DT8000 is a must-have for every guitarists' arsenal."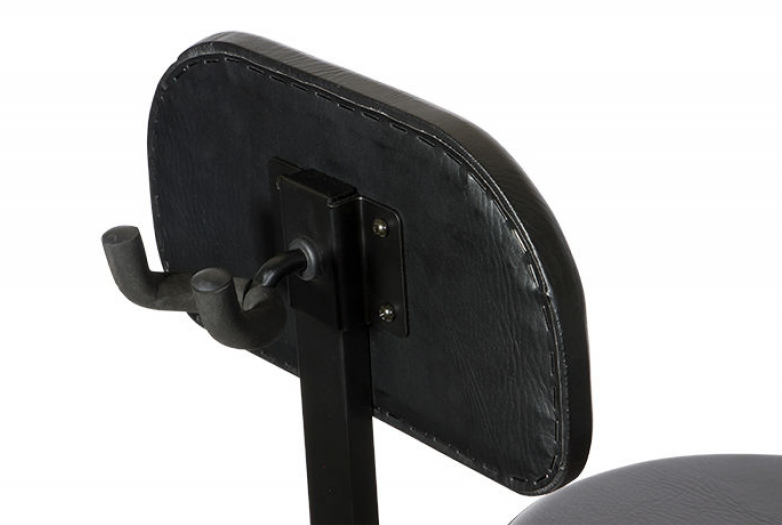 The DT8000 features an extra-thick padded cushion for maximum comfort and sports four non-slip rubber feet ensuring the stool sits firmly without moving and keeps floors safe. The stand is collapsible for easy storage and transport.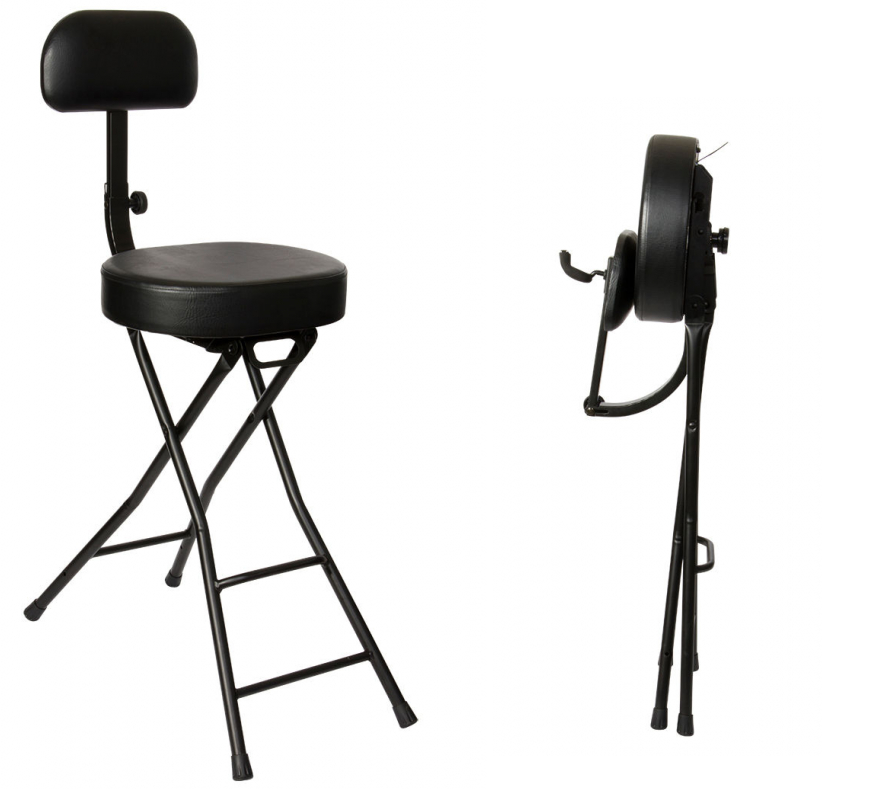 For more information, please visit on-stage.com