Paisley and the Fender Esquire® Celebrated With New Guitar That Innovates While Keeping True to Tradition

HOLLYWOOD, Calif. (November 17, 2020)—Fender Musical Instruments Corporation (FMIC) today released the new Brad Paisley Signature Esquire®, in collaboration with the multiple-Grammy®-Award-winning country music superstar. Over the course of the guitar brand's nearly 75-year history, the Fender Esquire® has been used by generations of country musicians who prized its approachability and uncompromising tone. With his second Signature guitar, Fender honors both the storied history of the beloved model and a man who has made the Esquire iconic to fans of modern country music. Brad Paisley has used the Esquire® guitars tried-and-true sound throughout a decades-long career which includes three Grammy® awards, 24 No. 1 hits and over 3.9 billion on-demand streams making him the perfect partner for Fender to celebrate this guitar anniversary with.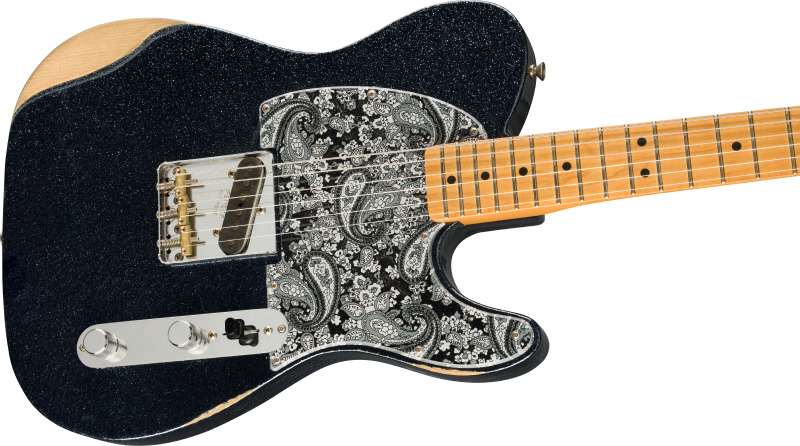 "The Esquire® is a streamlined, working-man's guitar," said Paisley. "It's really important to me that you hear an echo of the past in the stuff that I do, and in that sense, this guitar encompasses what I try to do musically. It has a retro feel, but at the same time, it's progressive, with a new style of pickup that hasn't been done before."
The signature twang of the Esquire® and its later iteration, the Telecaster®, have been heard on countless country albums and have helped to define the sound of the genre. In this spirit, the Brad Paisley Signature Esquire® takes the elements that have made the guitar a staple and provides subtle upgrades to bring this iconic model into the future. Historically, the Esquire® model is known for featuring a single pick-up; making it perfect for country artists like Brad Paisley, as well as those seeking an affordable, but professional instrument at the outset of their career. In order to maintain this upstart spirit of the Esquire while giving musicians a greater sonic range, Fender has added a Seymour Duncan® Brad Paisley Signature "Secret Agent" neck pickup. This pickup is hidden under a pickguard adorned in a custom paisley pattern — keeping the image of the instrument intact while delivering a robust palette of sounds.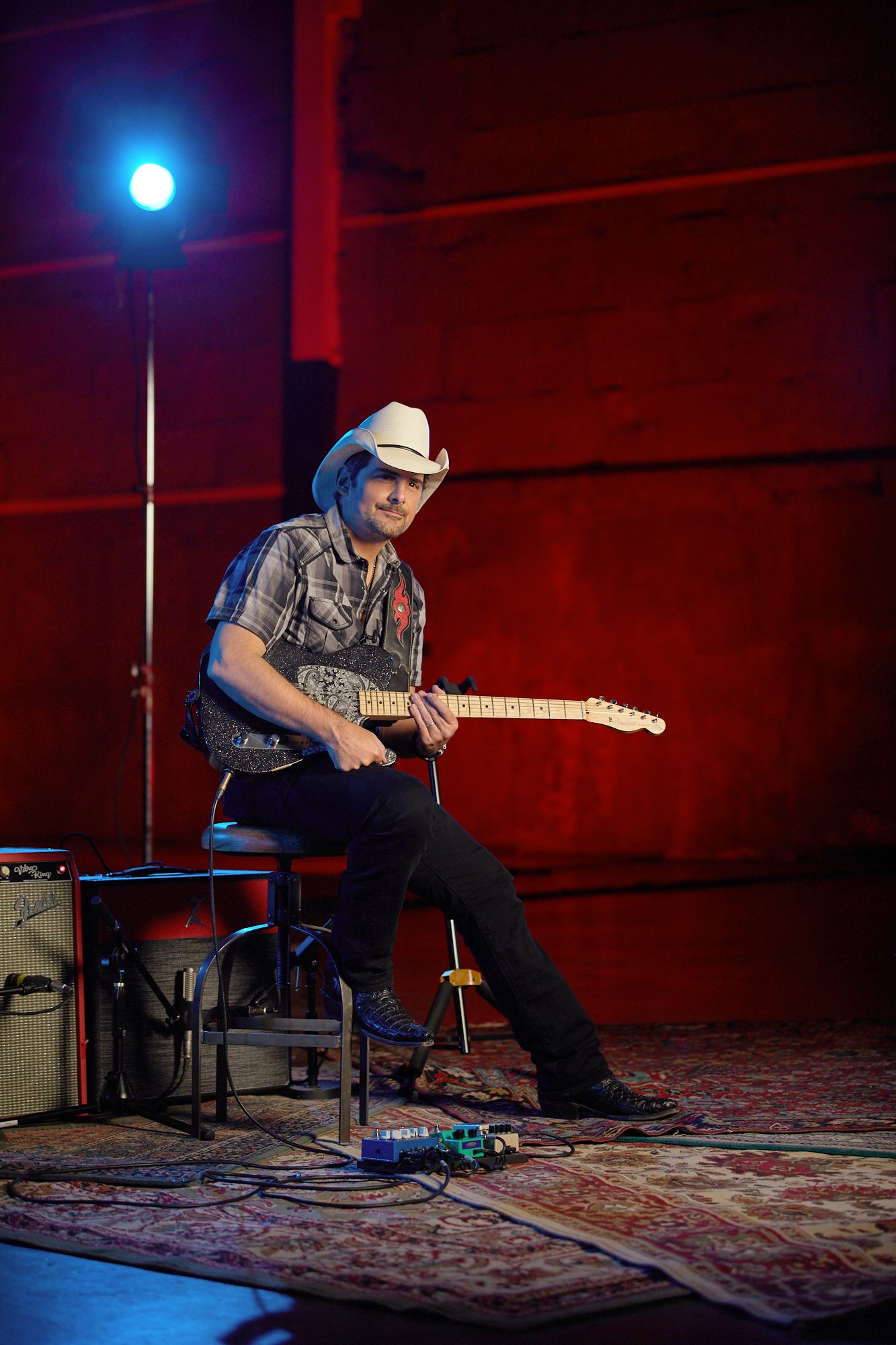 "We view our Artist Signature Series as a significant way to honor the sound, style and talents of the artists who have made Fender who we are today," said Justin Norvell, EVP, Fender Products. "The creation of this guitar was driven by two amazing stories. One is the story of a nearly 75 year-old guitar made for professional players that still is heard today on hit records. And alongside it is Brad's story; taking the elements of classical country music and continuing delivering hit after hit in the modern era. With Brad's suggestion to add the hidden pickup that opens up new sounds while keeping its traditional stripped-down nature, this guitar tells both of these stories. Anyone who purchases one can help write the next chapter."
"At Fender, we remain dedicated to supporting country music and the Nashville guitar community," said Ben Blanc-Dumont, Director of Artist Marketing for Fender in Nashville. "In addition to being one of the most influential artists in country music's history, Brad Paisley is also one of the most-respected guitar players in the world. Working with Brad on his Fender signature models is always an incredible process; he is so focused on getting every little detail right, not only to match his musical vision, but also for all kinds of guitarists - from aspiring players to professionals."

The Brad Paisley Signature Esquire® features a lightweight Paulownia body with Spruce top and back, finished in a stunning black sparkle and given a RoadWorn® treatment for a vintage look and feel. The maple neck with 9.5" radius fingerboard improves the playability over previous Esquire® guitars but features a classic V-shaped profile in a nod to the guitar's heritage. American Professional compensated saddles in a vintage bridge show an attention to detail and quality, while the black paisley-patterned nods to the artist's influence. And of course, the Seymour Duncan® Brad Paisley Signature "Secret Agent" neck pickup maintains the aggressive spirit of the original Esquire®, while giving the players tone options never before heard in the model.
In true tradition, the Fender® Artist Signature Series honors iconic musicians through product progression and storytelling, creating instruments inspired by the unique specifications of the world's greatest guitarists and bassists. Paisley himself discusses the all-new Brad Paisley Signature Esquire® specs, his playing style, technique and more.
For technical specs, additional information on new Fender products and to find a retail partner near you, visit www.fender.com. Join the conversation on social media by following @Fender.