London, United Kingdom 4-November-2020 - Renegade Soundplay announces the public release of High Score. High Score is a virtual instrument running on Kontakt 6 and the Free Kontakt 6 player from Native Instruments. With High Score, composers, producers, and sound designers can recreate the sounds and music of video games and computers from the 1980s.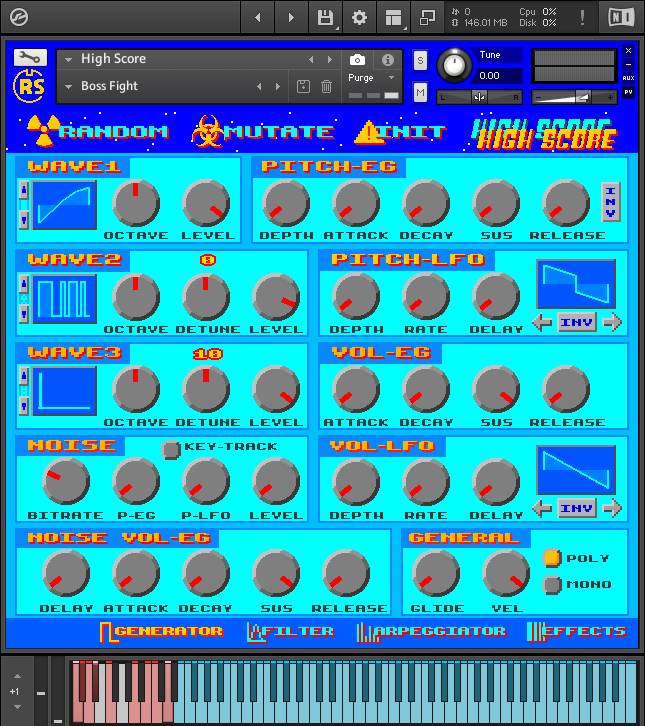 Renegade Soundplay recently ran a successful crowdfunding campaign on Kickstarter which helped bring High Score to life. "I'm so thrilled by the great response High Score received from the Kickstarter backers," said Renegade Soundplay founder David Molnar. "The backers were great during the campaign and the response from them after receiving and using High Score was very positive and exciting."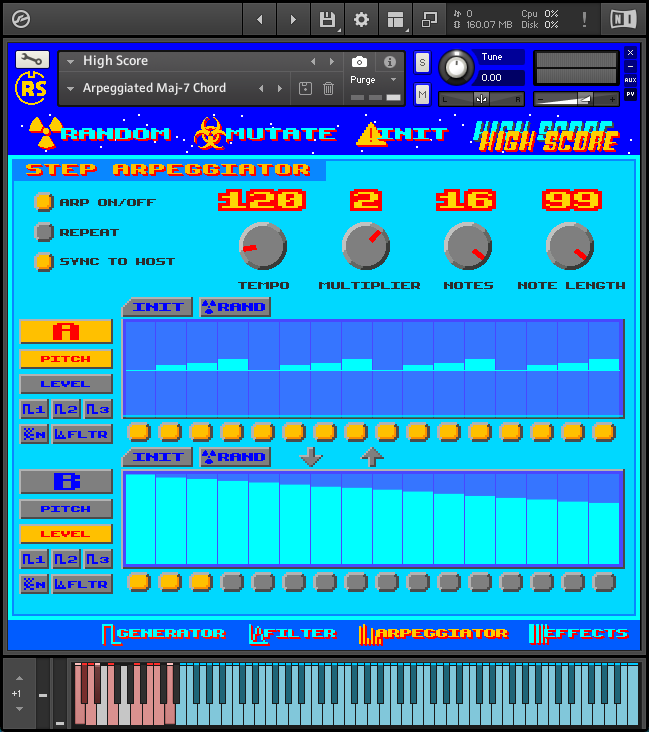 High Score features three wave generators that utilize sampled waveforms from various game consoles and computers from the 1980s. A separate sweepable, variable-bitrate noise generator lets you dial in just the right amount of "vintage" sound quality. High Score also features a multi-mode filter, dual-pattern step arpeggiator, note delay, and speaker simulator. One of the key features of High Score is the Randomizer. The Randomizer creates new sounds based on the user selecting from one of ten style categories (including bass, lead, jump, power up, laser, and more) and a sound of that type is generated. This makes it simple for producers and sound designers to quickly create new 8-bit sounds for their projects. High Score also features sampled speech sounds. There are multiple banks of speech words mapped across the keyboard that are ready to use and are modifiable via the High Score sound engine just like all of the other waveforms.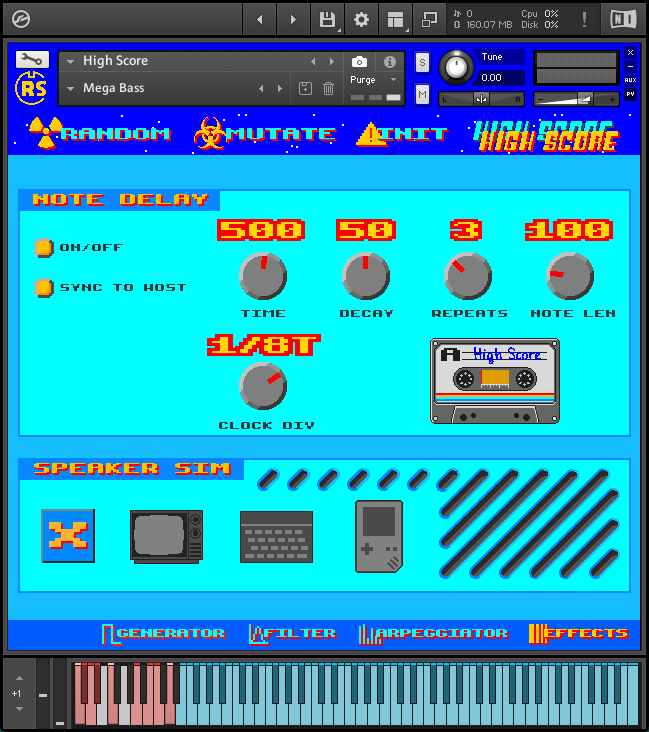 High Score includes 300 presets featuring 8-bit sounds of various types that are ready to use in your projects. More presets and new features will be added to High Score via future updates. All High Score downloads and installation will be performed using the Native Instruments application Native Access, making the download and installation of High Score as simple as possible.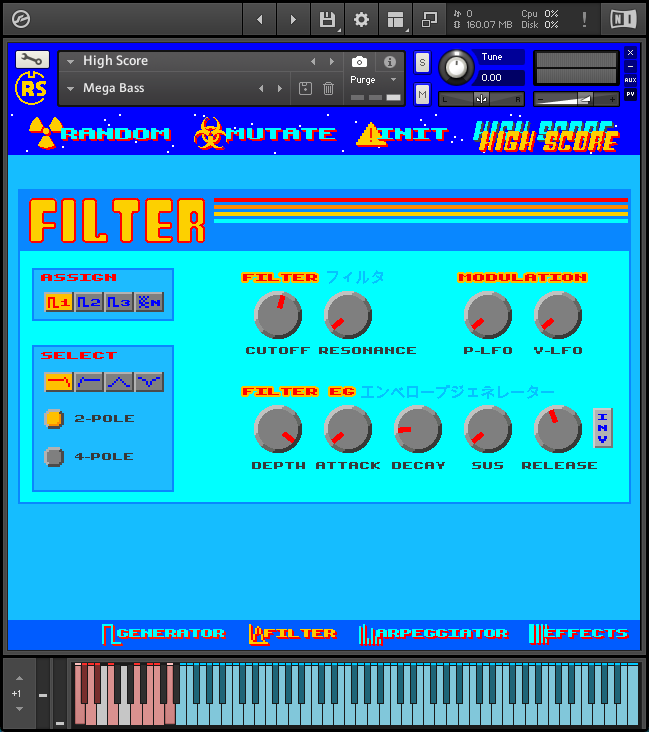 Renegade Soundplay was founded in 2020 by David Harris Molnar. Molnar, a retro-gamer and former design engineer with companies including Line 6 and Moog Music, created Renegade Soundplay in order to personally develop products for musicians, sound designers, and other creative individuals. Renegade Soundplay's first product is High Score, a virtual instrument that makes it easy to create Eighties-style video game sounds.