Roland Lifetime Achievement Award
Presented to Nick Rhodes for His Incredible Contribution to the Music Industry
Los Angeles, CA, January 21, 2021 —During NAMM's 2021 virtual "Believe in Music Week," Roland presented its sixth-annual Lifetime Achievement Award to the founding member and keyboardist of Duran Duran, Nick Rhodes, who has had a storied career spanning four decades. The Roland Lifetime Achievement Award recognizes individuals for their invaluable contributions to the music industry while using Roland gear throughout their careers. Roland and BOSS' global network of influencers now reaches more than 1,000 artists with a collective social reach exceeding 1 billion.

Gordon Raison, Director, CMO and CSO, Roland Corporation, presented acclaimed musician, songwriter, and producer Nick Rhodes with the Roland Lifetime Achievement Award. Best known as one of the driving forces behind the British band Duran Duran, Rhodes formed the group at 16 alongside bassist John Taylor. Known for his experimentation with analog synthesizers, Rhodes has a career spanning more than 40 years and resulting in 21 singles on the US Billboard Hot 100, more than 100 million records sold and innumerable GRAMMY, BRIT, MTV and Ivor Novello awards.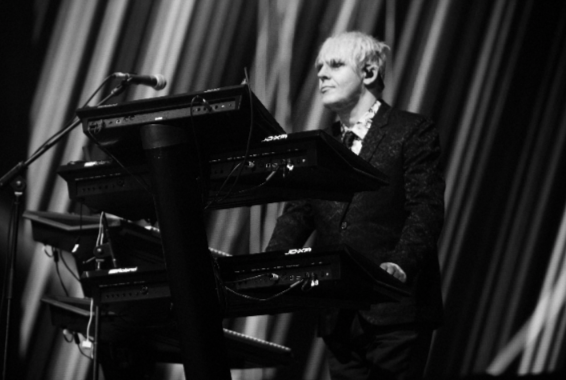 Artists from around the world celebrated Rhodes during the award presentation, including personal congratulations from Mike Garson, Jimmy Jam, Ben Folds, Giorgio Moroder, and many more. Raison also highlighted Rhodes' instrumental role in making Roland a household name and praised how Rhodes' "unique creativity, by shaping sounds without compromising melody, has resulted in songs and productions that will live on forever in the very fabric of popular culture."
While congratulating Rhodes, David Baron of the Lumineers shared, "The first time I became aware of Roland gear was when you were using it so amazingly and innovatively with Duran Duran. Thanks for giving me a lifetime of love for analog synths and Roland gear."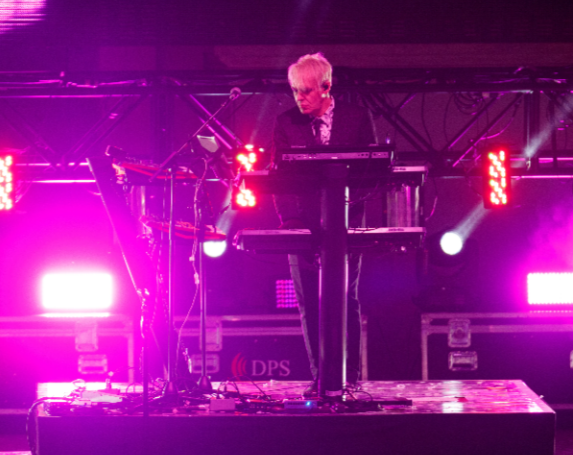 "Over the years, not only have you produced amazing songs, but you've changed the way we think about synthesizers while doing it," offered Jordan Rudess of Dream Theater during his salute to Rhodes. "From sparkling, shimmering arpeggios to cool pads to nuanced synth sounds, it had a big effect on all of us."
Roland Vice President of Global Artist and Influencer Relations Brian Alli added, "Nick represents so many things that we believe in as a company. He started as a kid with a dream. He and his best friend go out and chase that dream, and here we are 40 years later celebrating." Alli continued, "Nick's passion has been fueled by a mix of fashion, art, technology, film, and photography, and the strong influence of these different areas can be seen throughout the years, throughout their music, their legendary videos, and even this week with the release of their latest song cover – 'Five Years,' a tribute to David Bowie."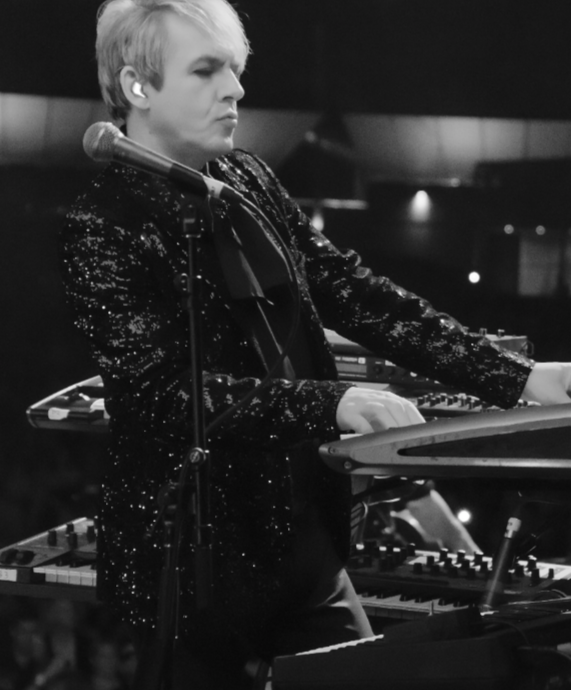 Roland Executive Officer Synths Masahiro Minowa expressed gratitude to Rhodes on behalf of the Roland Corporation synthesizer product design team for the way Rhodes brought keyboard players to the front of pop music and for bringing ionic status to Roland synthesizers. Minowa added, "While I hope our instruments have inspired you, I also would like to thank you for inspiring us. Over the years, the ways you have used our instruments, and the unique and memorable sounds you have created, have driven our engineers to develop new instruments and new sounds. The relationship has been so important for us. We look forward to this creative cycle with you for many years."
Rhodes commented, "Wow, a huge thank you to everyone at Roland for this glorious award. I am honored to receive it, particularly as Roland has been such a big part of my life since the beginning of my career. I started out in 1980 with a Roland System-100, then I graduated to a JUPITER-4, and shortly after to a JUPITER-8. You often hear guitarists talking about the ultimate Les Paul or the 1959 Stratocaster that they just can't do without. Well, for me, this has always been the JUPITER-8. These were the instruments that really formed the sound palette that I developed my creativity from. I think, for all artists, these tools that we make music with are of the most importance, and I am very grateful to the developers at Roland for staying in touch with the way that music evolves."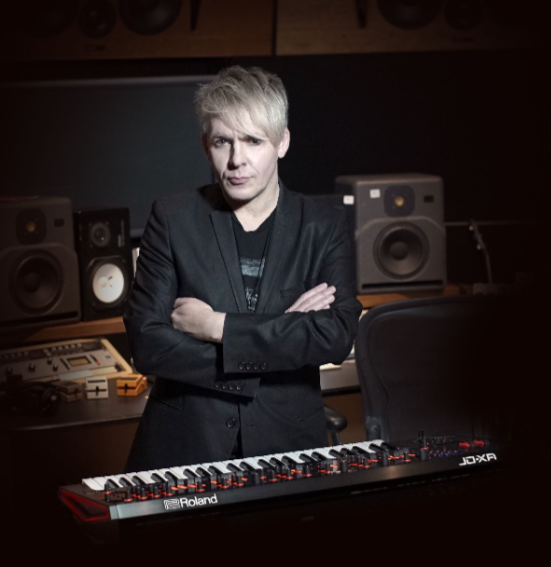 Registered attendees of NAMM Believe in Music Week 2021 can watch the Sixth-Annual Roland Lifetime Achievement Award presentation to Nick Rhodes on-demand through February 28, 2021, here or by navigating the Sessions section of the Roland virtual booth accessible from the exhibitor directory at NAMM.org.