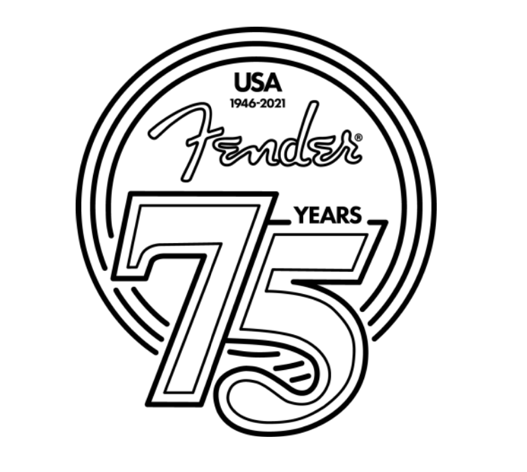 HOLLYWOOD, Calif. (April 6, 2021)— Fender Musical Instruments Corporation (FMIC) today launched the latest amp in the widely-acclaimed Mustang™ series, the Mustang™ Micro. The Mustang™ Micro is the complete personal guitar amplifier with a wide selection of tones and effects from the acclaimed Mustang™ Series amps, now available in a compact, portable product that fits in a player's pocket and allows them to jam silently anywhere. Fender's personal amp has streamlined the playing process with no compromises, providing an affordable option with great sound capabilities.
The ultimate on-the-go guitar amplifier, the Mustang™ Micro has over four hours of continuous play time and can be plugged directly into your guitar and connected to your favorite wired headphones. Players can easily choose from a selection of amps depending on your musical preference—from classic cleans to metal—and a bevy of effects. With 12 amp models and 12 effects combinations straight from Fender's Mustang™ Series of amps, it makes it quick and easy to get iconic Fender tones no matter where you are.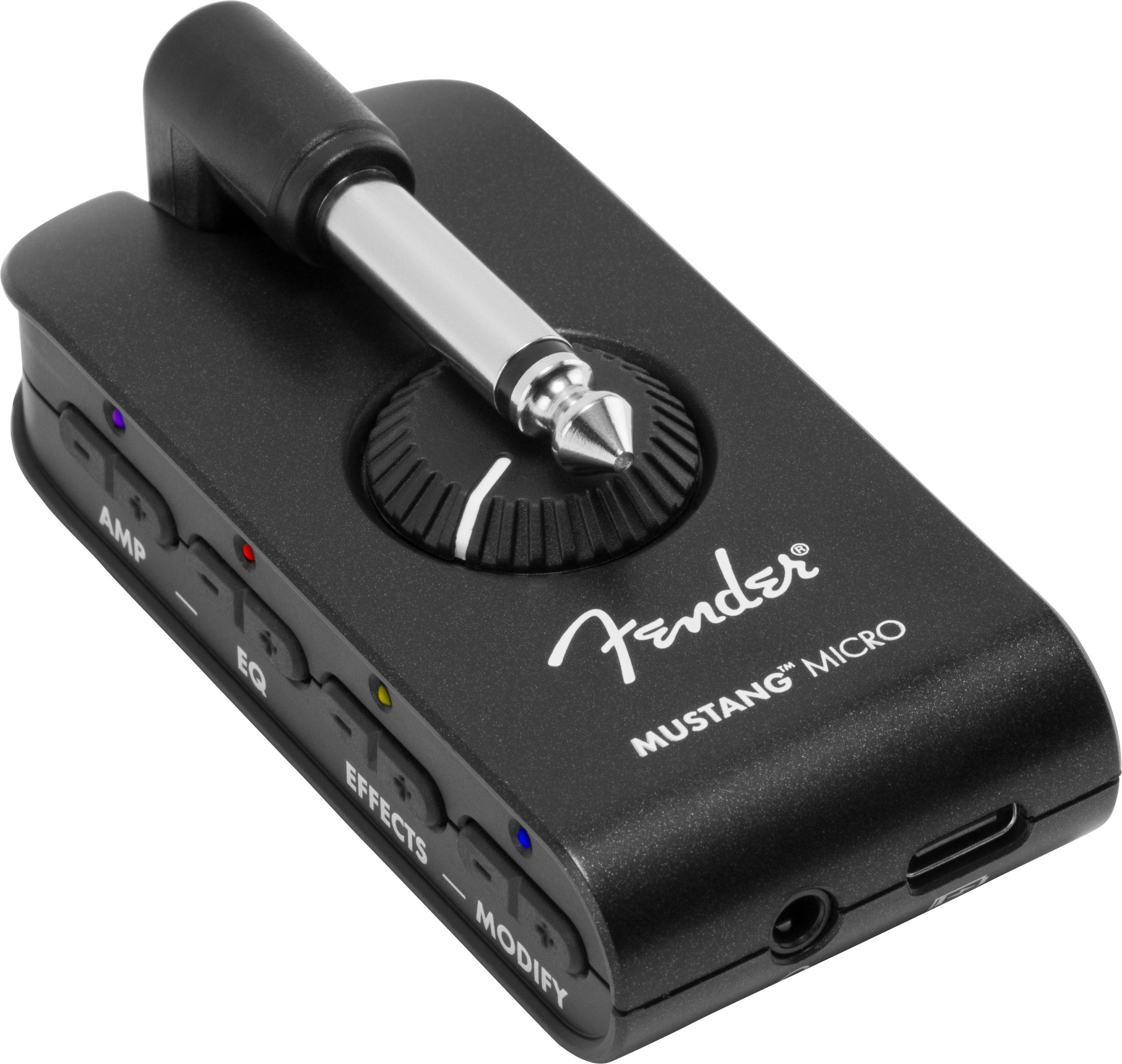 The Mustang™ Micro is ideal for beginners and seasoned players alike. Its simple and intuitive controls, as well as rechargeable batteries, are made for the player on the go, while its headphone output and Bluetooth play-along capabilities make it perfect for quiet, at-home practice sessions.
"We're thrilled to bring the iconic Mustang™ amp tones into a pocket-sized amp," said Max Gutnik, Vice President of Electric Guitars, Basses & Amplifiers. "The Mustang™Micro will allow everyone from touring artists to new players at home to plug in without disturbing anyone around them. Players will be able to express themselves through authentic effects and tones without being tied to an external amp, allowing for Micro's portability to take them wherever the music goes."
● 12 Amp Models and 12 Effects Combinations Built-In: Straight from our Mustang™ series of amps with adjustable parameters. All signal processing is self-contained. Just plug in and play.

● Backing Track Bluetooth Streaming with Audio Video Sync: Wirelessly stream audio backing tracks and play along with your favorite songs or practice app without latency or skipping.
● Simple and Intuitive Controls: Easy to use features are ideal for beginners to seasoned players.
● Rechargeable Battery: Internal battery is rechargeable via USB (cable included).
● Recording Output: Record to your Mac or PC via USB with no additional hardware needed.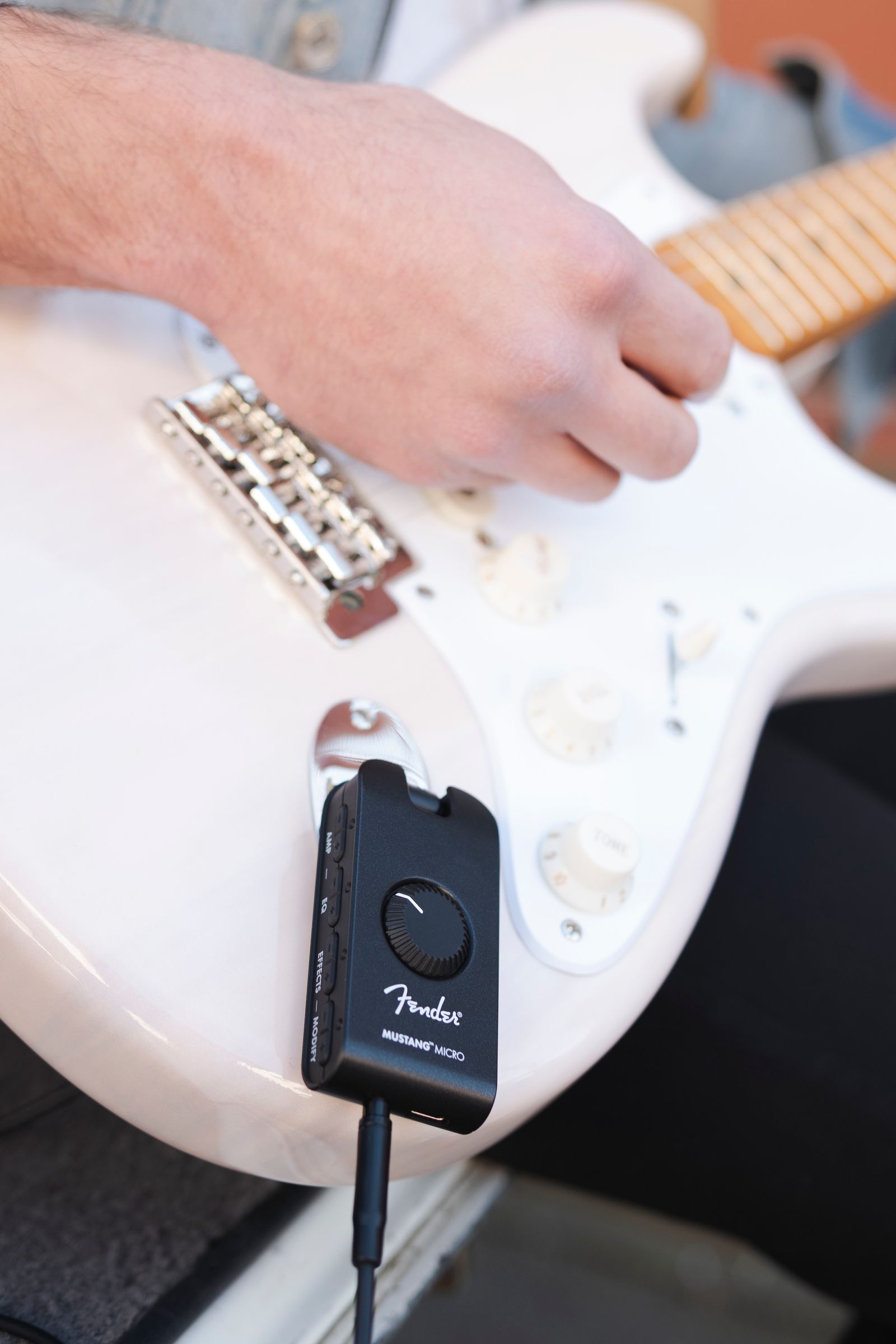 Fender discusses the Mustang™ Micro in an episode of Fender's serialized social video series, Fender® Demos™. Watch it here. Fender Demos is an educational video series focused on providing a deep dive into Fender's newest products. The series focuses on showcasing not only the key features and benefits but also the sonic quality of Fender's instruments, amplifiers and pedals. In addition to product demos, the series also provides valuable beginner, intermediate and advanced tone tips, set-up and maintenance guides and insights to getting the most out of your Fender gear.
For technical specs, additional information on new Fender products and to find a retail partner near you, visit www.fender.com. Join the conversation on social media by following @Fender.
MUSTANG™ MICRO ($99.99 USD, £89.99, €99.99, $219 AUD, ¥11,000 JPY)
The Mustang™ Micro is a complete personal guitar amplifier featuring a wide selection of tones from the wildly popular Mustang™ series of amps. Simply plug Mustang™Micro directly into your guitar, connect a pair of headphones and choose your amp and effects. It's ideal for any player from beginner to pro, making it quick and easy to get great tones when jamming silently at home or on the go. You can even play along to your favorite tracks or instructional videos using the built-in Bluetooth audio connection.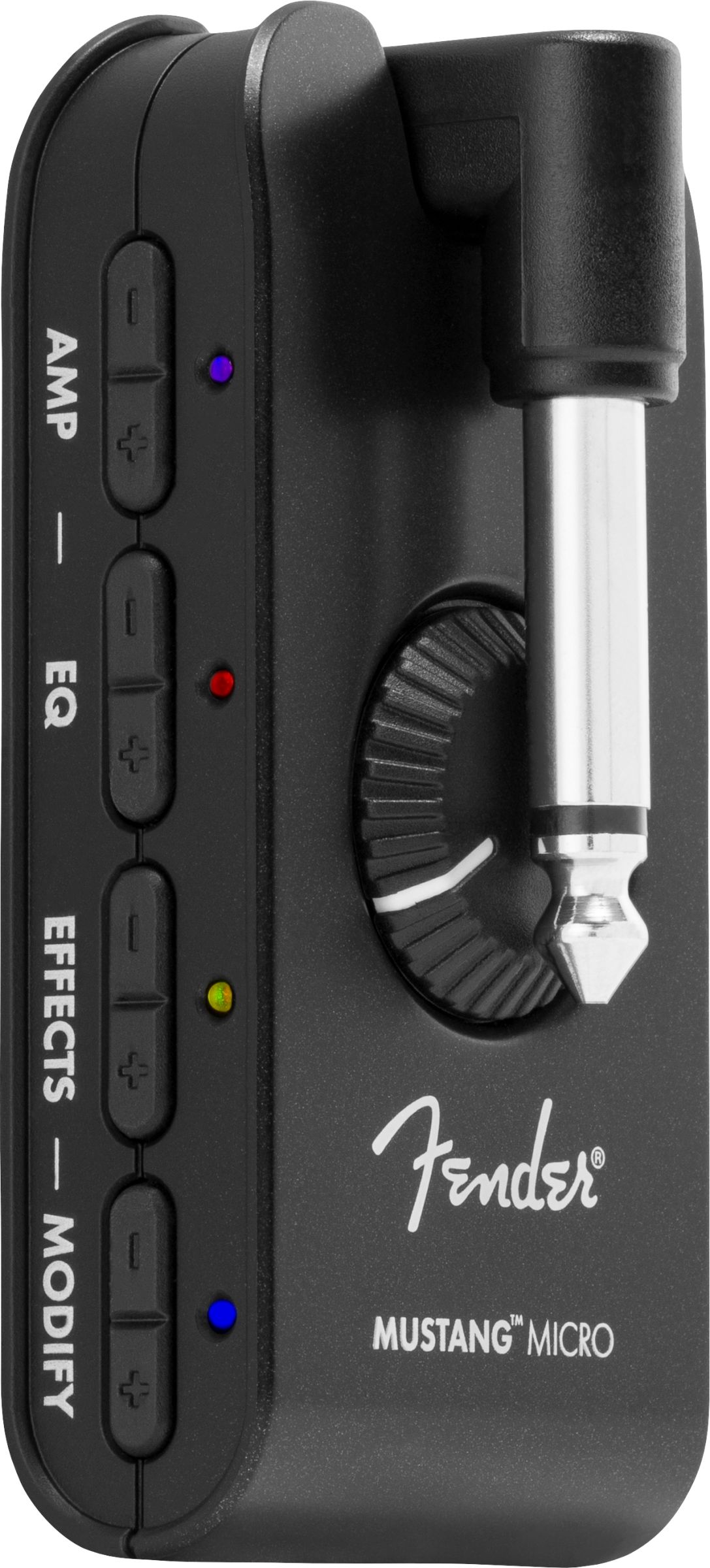 Main features include: an all-in-one personal headphone amplifier with onboard DSP, 12 amp models and 12 effects combinations from the Mustang™ series of amps for a wide range of clean and dirty tones, Bluetooth audio streaming with audio/video sync for playing along in real time and a USB interface for recording output and firmware updates.
To learn more about the Mustang™ Micro, visit www.fender.com or head straight its webpage here.