SEATTLE, WA (June 25th, 2021) – Tracktion Corporation is proud to present Abyss, a synthesizer with a fresh and unique approach to both sound design and music production.
Created by Peter V, a mathematician, AI veteran and musician by heart, Abyss immediately sets itself apart by representing timbres as colours. This distinctive concept, combined with powerful, intuitive modulation makes it easier than ever to create nuanced, expressive sounds and textures, especially when utilising an MPE controller like the ROLI Seaboard.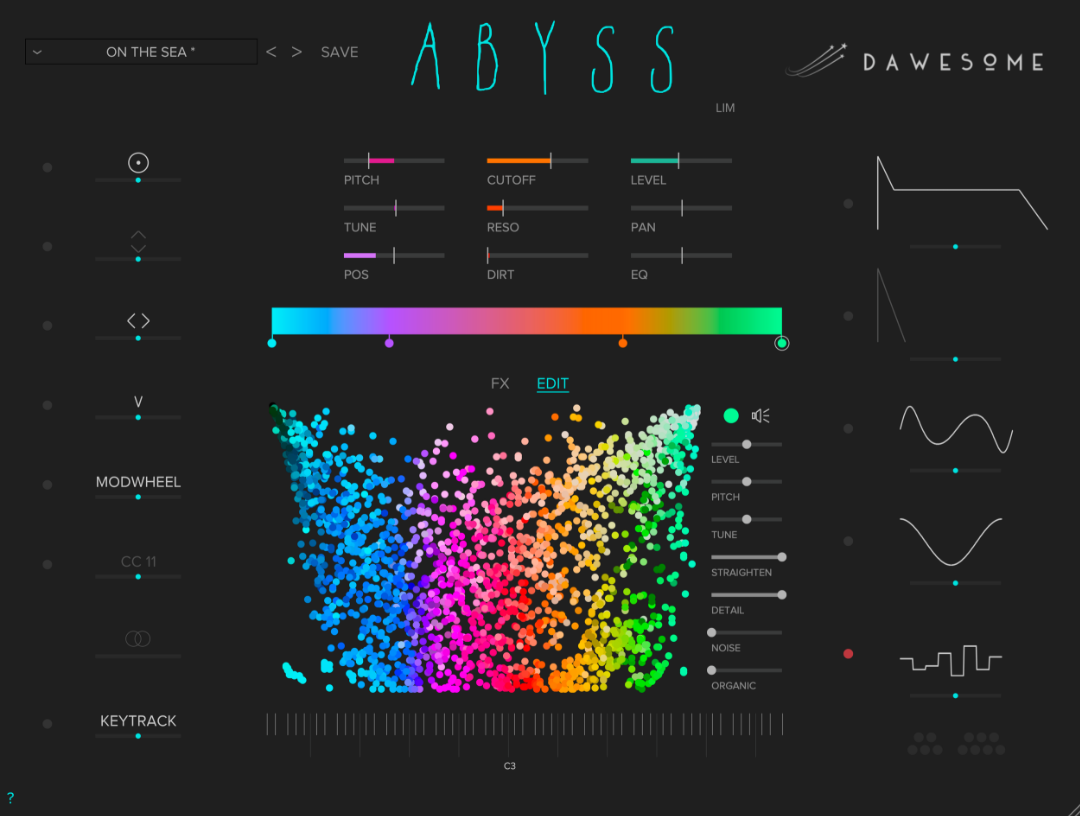 Abyss' tone color approach creates a virtual instrument that focuses on the 'art' rather than 'numbers, providing an inspiring new way to create complex sounds. Abyss can tweak, mangle and modulate sound to sonic oblivion, it can build endlessly evolving cinematic textures or create detailed, nuanced MPE instruments. With more than two thousand tone colours, users can define the basic timbral dimension of their sound by placing their chosen tints or shades on a central tone gradient.
This powerful sound engine offers all the flexibility of a classical synth combined with rich, textures and a natural rainbow of sounds. With it, musicians and producers can quickly and easily shape tone colors in new, unheard of ways, enabling them to explore fresh new sonic possibilities.
Unique and inspiring workflow based on sound colours
More than 2000 sound colours as building blocks for patches
Unique "sound surfing" for selecting sound colours
Each sound colour can be modified with spectral processing
Noise parameter adds "musical noise" - specifically based on and tuned to the selected sound colour
Virtual analog filter with resonance
Four sound effects: Shimmer, Delay, Reverb and Phaser
Optional brick wall limiter
Arbitrary modulation with 13 sources and 23 destinations
2 ADSRs, 3 LFOs
LFO supports free drawing of curve
Two of the LFOs can be used as step sequencer
Unique "stereo" modifier that allows to skew most parameters differently for left and right channel
Modulation parameters can be modulated themselves (eg LFO-speed)
Easy pitch snap function to stay within scale
MPE support
Scalable, responsive UI
More than 130 carefully crafted patches
Available as AU/VST3 formats for both Mac and Windows, Abyss can be purchased at tracktion.com for the introductory price of $77.40 (regular price $129).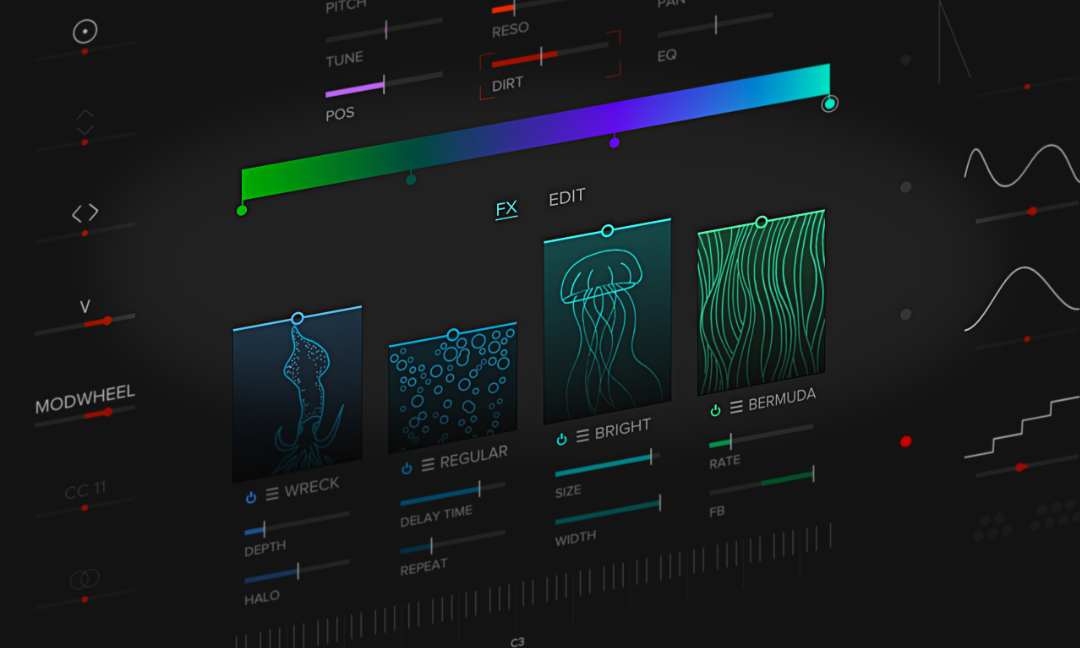 To find out more about Abyss and all the other Tracktion products please go to tracktion.com/.