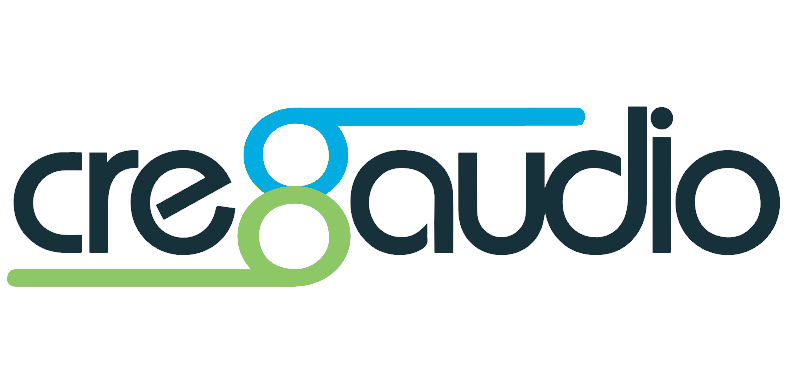 Affordable modular synthesizer case with USB & MIDI Din to CV and a selection of modules: NiftyCASE™, Chipz™, & Cellz™
Cre8Audio LLC/ Las Vegas/ USA - October 31st, 2019 (ictw) - Cre8audio, a company that no one has heard of prior to this press release, proclaimed their existence by releasing the beginnings of an eurorack compatible modular synthesizer system. The system currently consists of a few pieces, that are available separately or together as a bundle.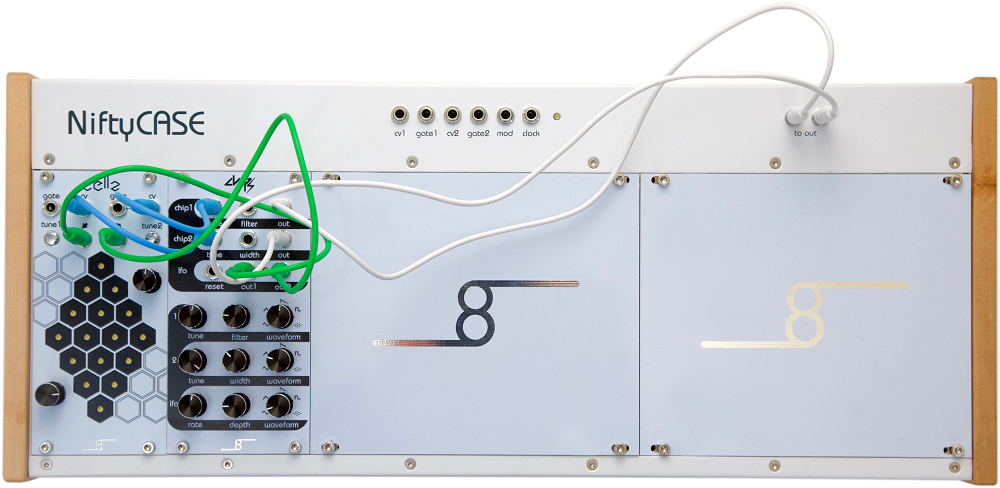 Here is an overview:

NiftyCASE - powered modular case with MIDI to CV  - MSRP $249.99 Estimated Street $199.99
In addition to being a powered 84hp eurorack compatible modular synthesizer case, NiftyCASE features USB MIDI and 5 pin Din MIDI to CV/Gate conversion. This makes it easy for users to integrate modular synthesis into computer and traditional MIDI environments.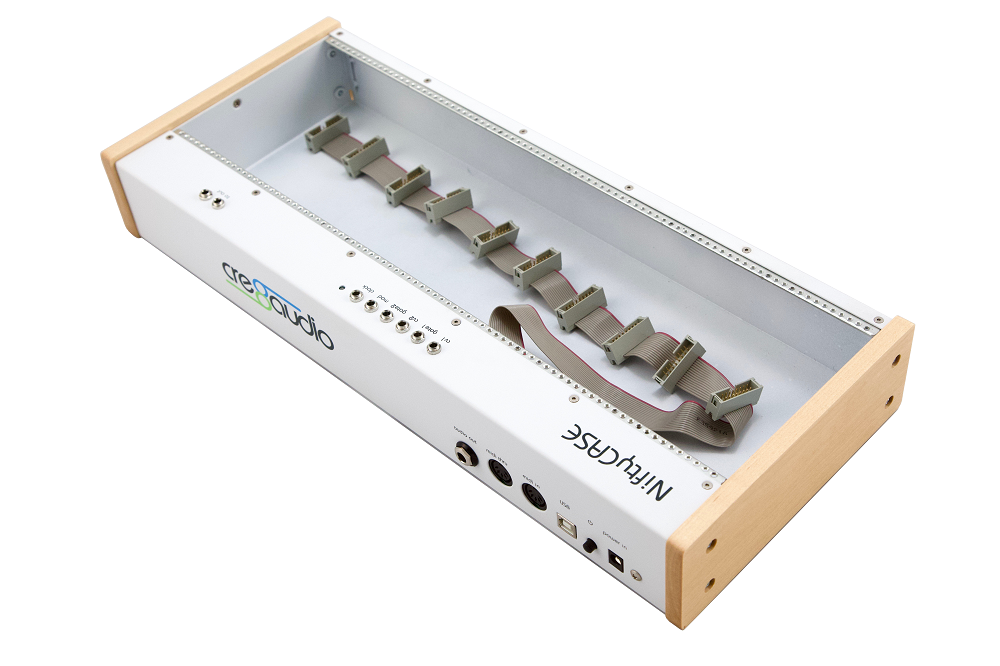 NiftyCASE also features a significant 2.5A of total power for installed modules. 1500mA +12V, 500mA -12V, and 500mA +5v is supplied for module power consumption.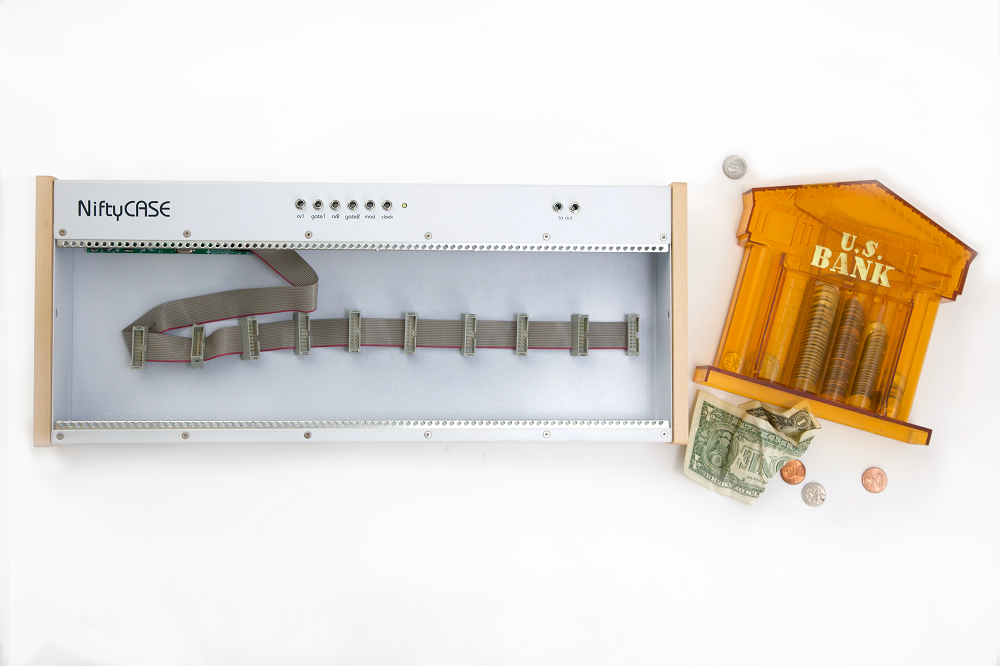 Chipz - dual VCO and LFO - MSRP $149.99 Estimated Street $99.99
Chipz voltage-controlled oscillators are derived from classic lo-fi sounding wave shapes, designed to be full of character.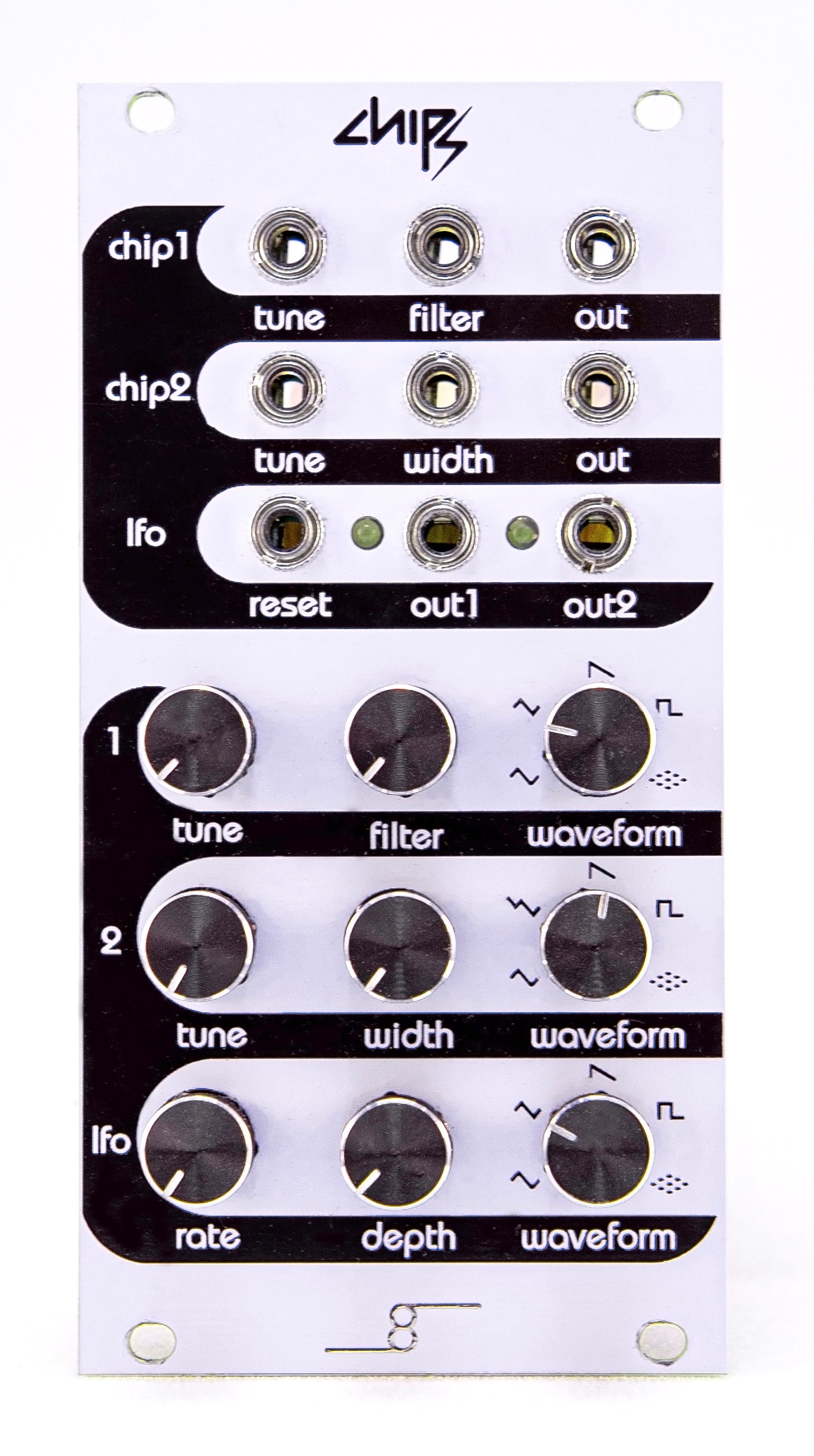 Each VCO features 5 different waveshapes, sine, triangle, saw, square, and noise. Users can morph between waveshapes with the turn of a knob. VCO #1 - Chip1 has an integrated filter, VCO #2 - Chip2 has integrated width control, aka duty cycle of the waveform can be modulated to shape the sound.
Chipz dual LFO also features 5 different waveshapes, sine, triangle, saw, square, and random. Users can change between each of these waveshapes with the turn of a knob.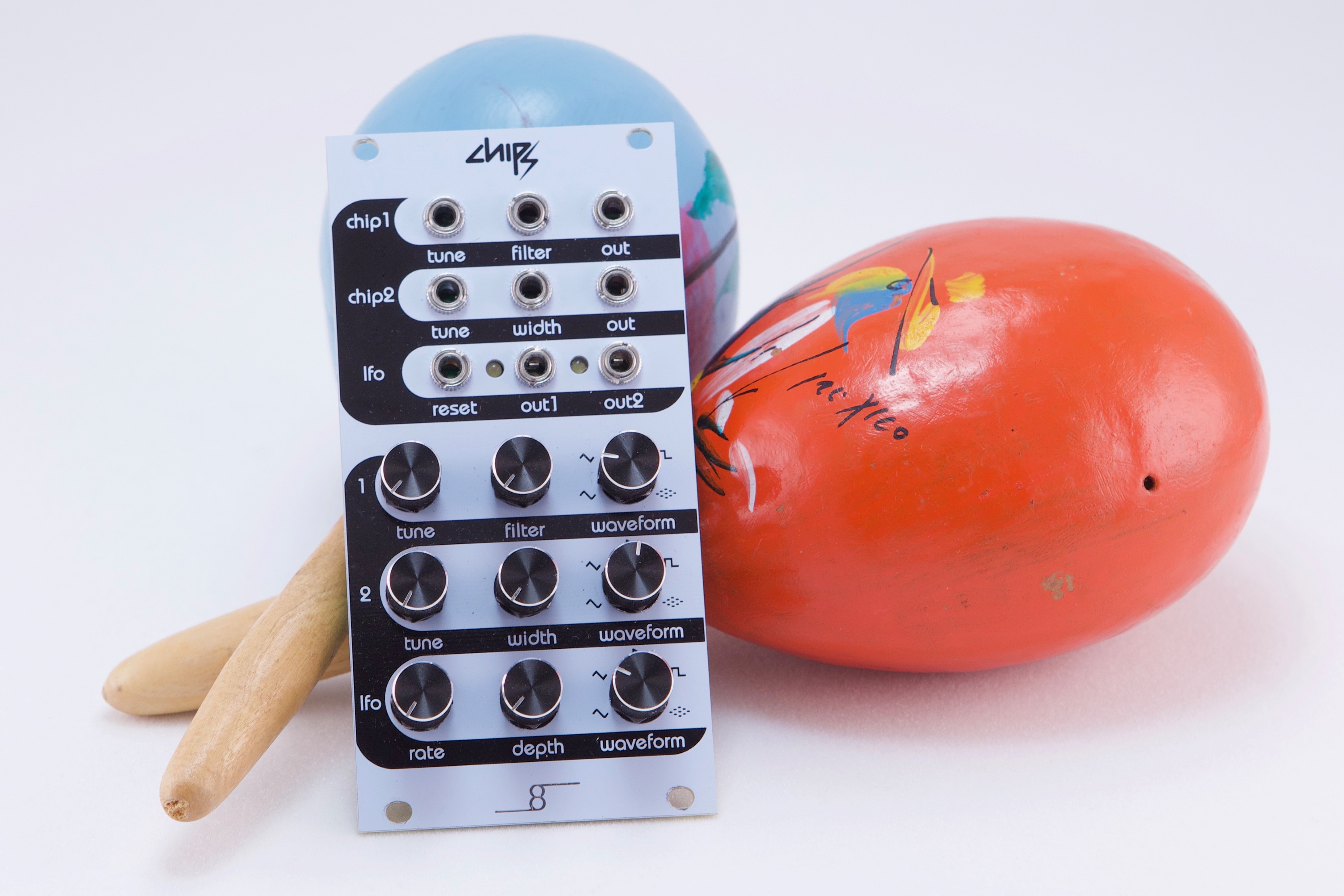 Cellz - programmable CV touch pad - MSRP $149.99 Estimated Street $99.99
Cellz is in many ways 3 modules in one, a controller, sequencer, and an arpeggiator.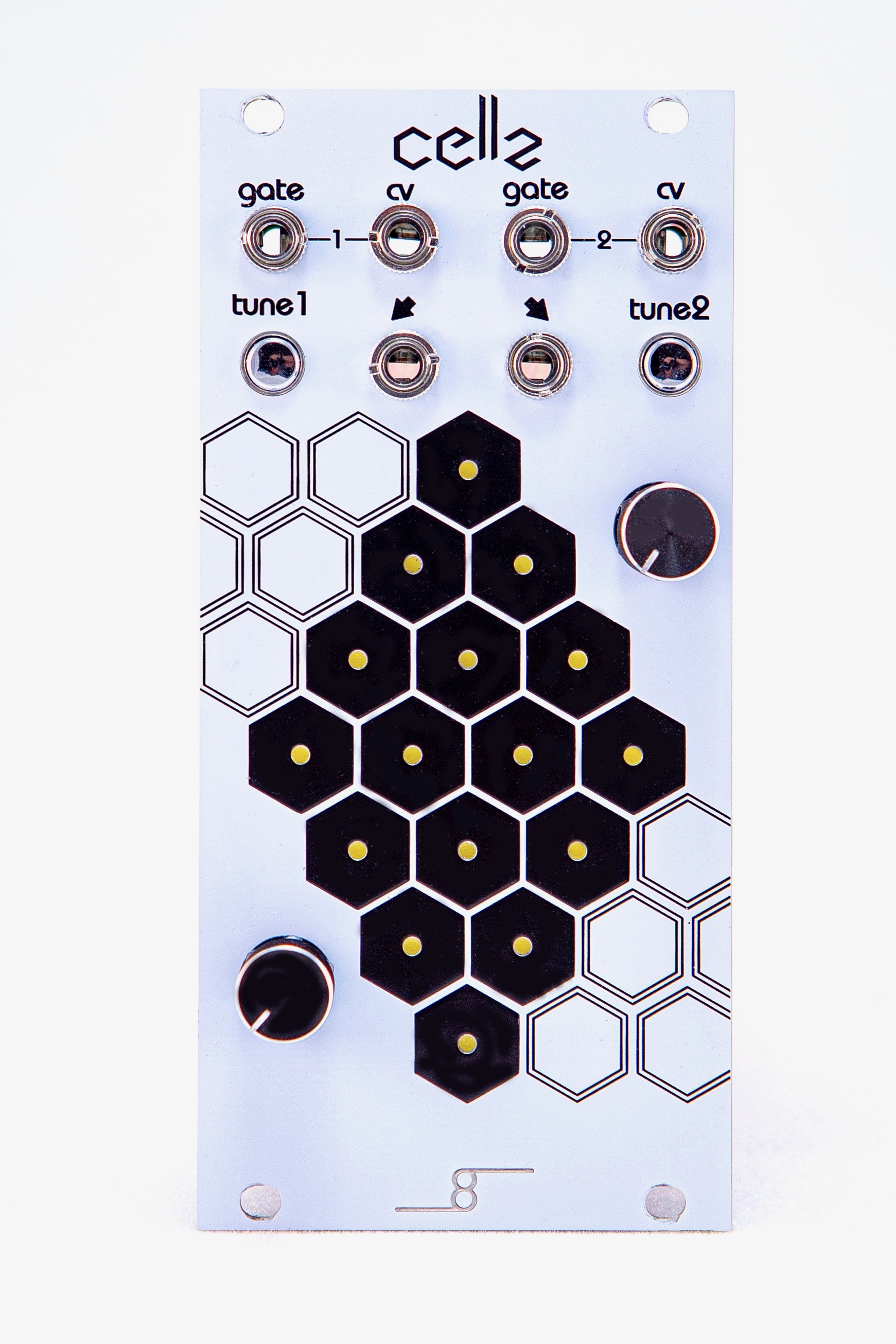 Each of the 16 "Cellz" can be individually tuned to output 2 different CV values. The user then can play each Cell by touching it. Cellz automatically cycle and can be arpeggiated while touching multiple Cellz simultaneously. Alternatively, users can build their own sequences that run automatically by feeding/inputting Cellz clock, gate, or even an LFO.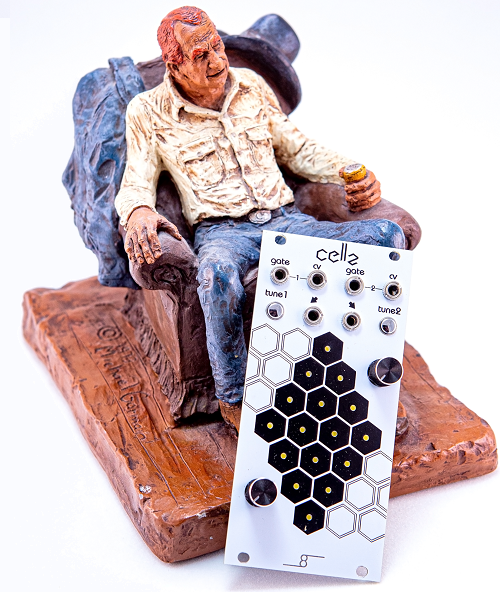 Box 'O' Cables - duh, it's a box that has cables in it - MSRP $19.99 Estimated Street $15
There's not really a lot of exciting things to say about a box that has cables in it. It's a box with 3 pairs (2x 45cm, 2x 35cm, 2x 20cm) cables of different lengths with 3.5mm mono/ts ends, all designed to be used with eurorack compatible modules.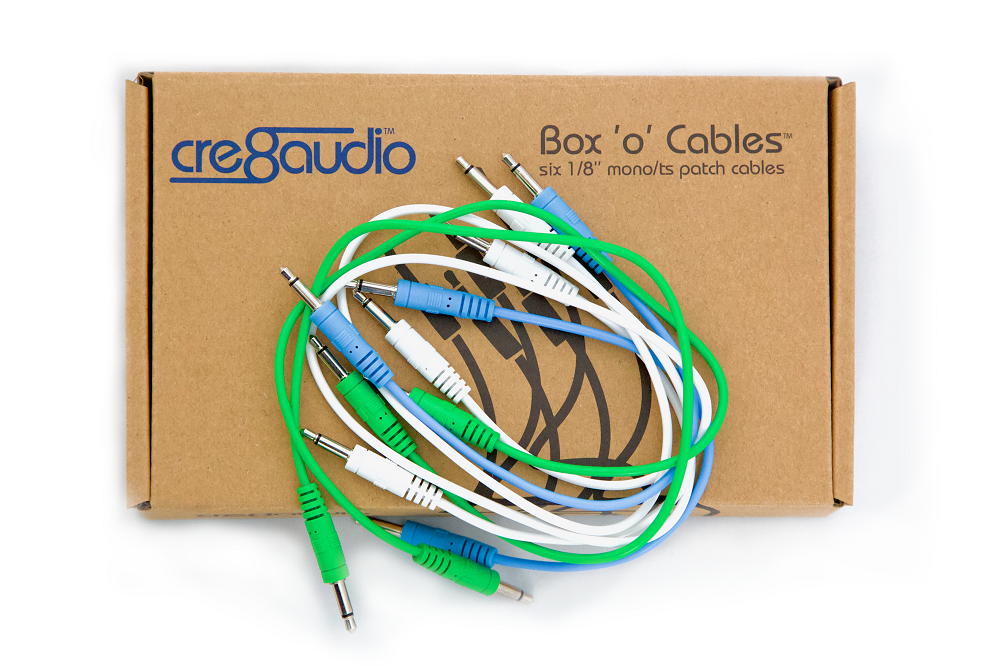 NiftyBUNDLE - big box full of synth fun (aka metal, wood, wires, knobs, and circuit boards, all for your eye and ear holes) - MSRP $569.96 Estimated Street $269.99
NiftyBUNDLE is designed to dropkick new users into the modular world or give existing modular users a great way to expand their setups at a super value.  It includes NiftyCASE, Chipz, Cellz, the cables from Box 'O' Cables, and 2 Cre8audio "8" blank panels for covering unused rackspace.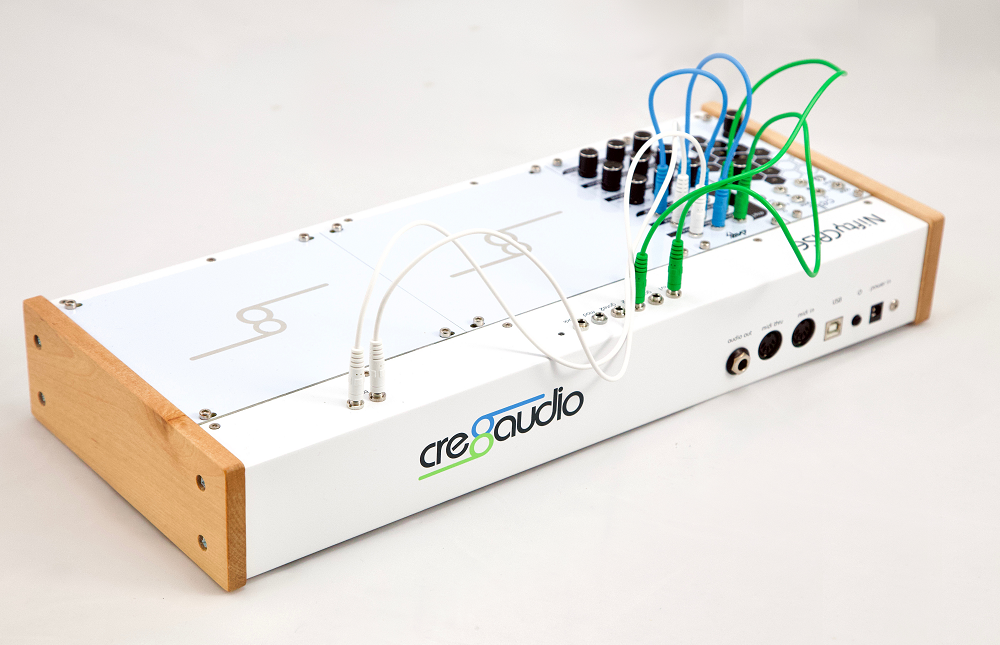 NiftyCASE Video Manual and (mis)information:
All of the above are imminently available from Cre8audio.com and Cre8audio dealers worldwide. To see more pictures, check out videos, find a list of dealers, and to just learn more, please visit Cre8audio.com
*Product features are subject to change.
About Cre8audio:
Cre8audio was founded by a handful of musical equipment industry veterans who thought it would be "fun" to make some instruments to blow off some steam in their spare time. As with many things of this nature, it quickly got out of hand and now somehow miraculously you are reading this press release.  Cre8audio is dedicated to making fun, not crappy, crap for music creation and performance.
Cre8audio, Chipz, Cellz, NiftyBUNDLE, NiftyCASE, and Box 'O' Cables are all trademarks of Cre8audio llC. © 2019, Cre8audio llC.