Prog icons The Flower Kings are pleased to announce the release of their 15th studio album 'By Royal Decree', set for March 4th, 2022. The band have also announced the first live dates in support of the album, taking place in Sweden beginning end of March 2022.
The band are back at their most creative, flowery and playful – mirroring the 70's melting pot of folk, symphonic, electronic, jazz, blues, funk & prog. On the new album they have looked for more organic and vintage sounds, still centered around the foundation of drums, bass, guitars and the iconic Hammond, grand piano, mellotron & Moog synthesizers.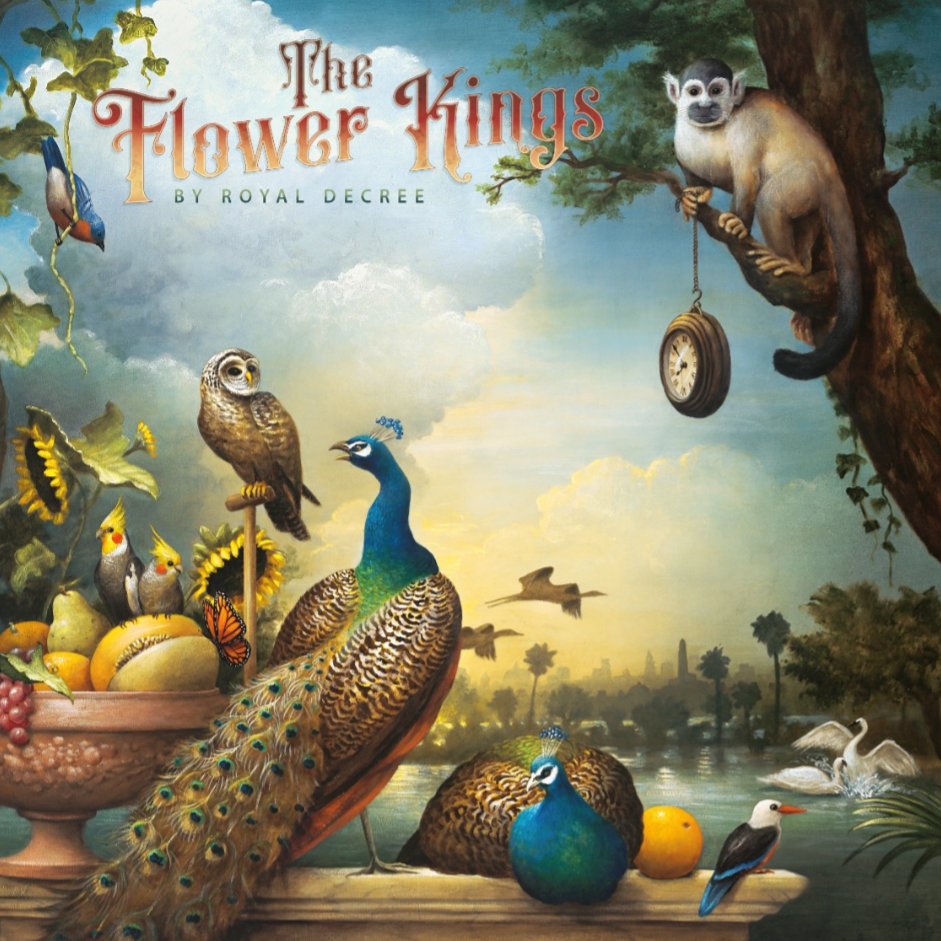 The album also sees the return of founding member Michael Stolt, who takes up bass guitar and vocals, alongside the line-up of Mirko DeMaio on drums, Zach Kamins on keyboards, Hasse Fröberg on vocal & guitar and Roine Stolt on vocal & guitars. The band convened in the middle of 2021 at Fenix Studios in Sweden to record through the fully analogue Rupert Neve mixing desk. The album also features beautiful cover art, once again created by Denver-based artist Kevin Sloan.
Next year's tour will also see the band revisiting their early years, performing tracks from 'Retropolis', 'Stardust We Are', 'Flower Power', 'Space Revolver' and 'Back In The World Of Adventures'. This will coincide with the release of newly remastered editions of The Flower Kings albums on CD & Vinyl later in 2022.
The first confirmed live dates are as follows:
March 30th, 2022 – Katalin, Uppsala, Sweden
March 31st, 2022 – Musikens Hus, Gothenburg, Sweden
April 1st, 2022 - Södra Teatern, Stockholm, Sweden
Look out for more information on the new album, pre-orders and the first single on December 10th.
THE FLOWER KINGS online: