SCHOOL'S OUT FOR THE 14TH YEAR AS THE INTERNATIONALLY RENOWNED M3 ROCK FESTIVAL RETURNS FOR ANOTHER FULL WEEKEND AT MERRIWEATHER POST PAVILION — HOSTING THE BEST '80s ARENA ROCK FROM AROUND THE WORLD2023 M3 ROCK FESTIVAL SATURDAY, MAY 6 + SUNDAY, MAY 7 
2-Day and VIP Packages on sale Friday, December 16 at 12pm EST through ticketmaster.com
If available, Single-Day Tickets on-sale in the coming months
M3 Rock Festival turns 14 this year! They grow up so fast, don't they?
While most 14 year olds are preparing for freshman year at a new school, this internationally renowned festival of hard rock and heavy metal is ready to celebrate that school's out for the summer with a full weekend of performances back on Merriweather Post Pavilion's legendary main stage, May 6 and 7, 2023.
This year's M3 Rock Festival cuts straight to the chase, kicking off on Saturday, May 6 with performances from Styx, Extreme, Winger, Slaughter, Lita Ford, Quiet Riot, and more. BUT THAT'S NOT ALL!
Stick around for Sunday, May 7, featuring Warrant, Great White, Loudness, Steven Adler (of Guns N' Roses), FireHouse, Riley's L.A. Guns, Vixen, and Mike Tramp (of White Lion), with everyone's favorite hometown heroes KIX closing out the weekend.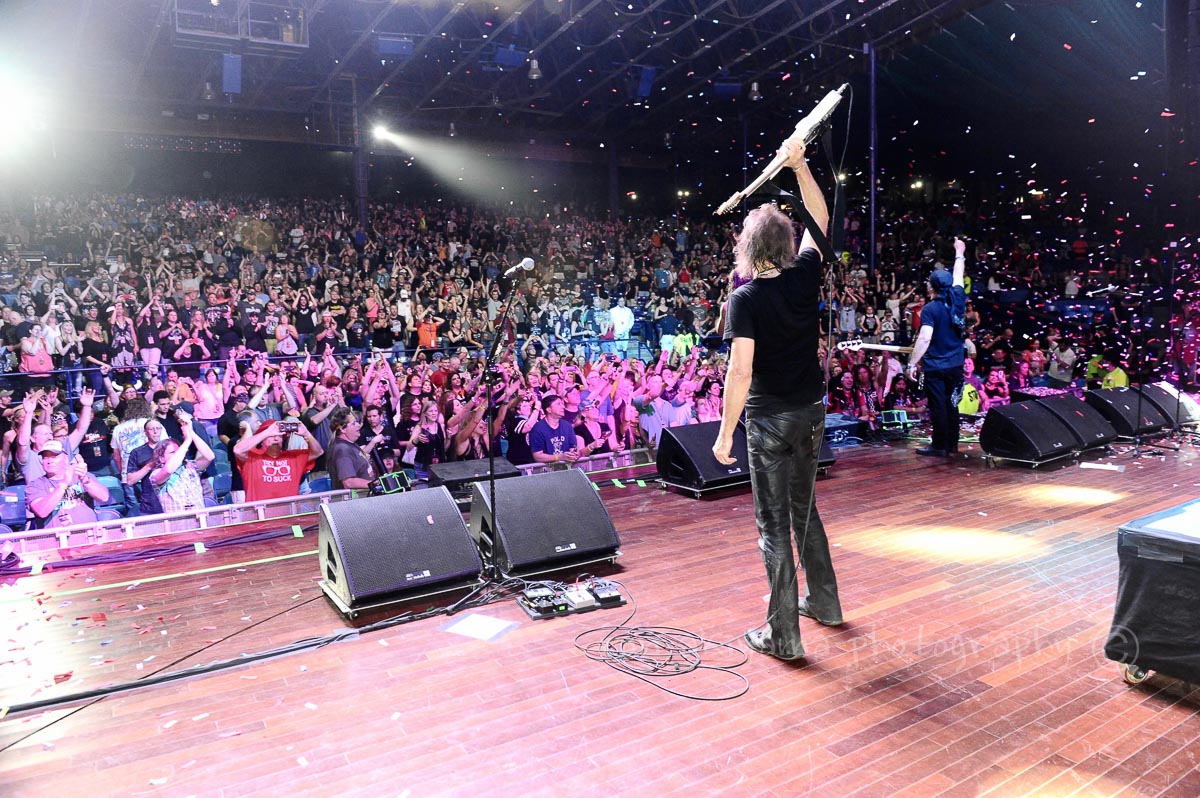 Over the past 14 years, M3 has become more than a festival – it's an '80s arena rock experience. Drawing diehard fans from six continents, 30 countries, and every state, M3 has evolved into an annual pilgrimage for those who grew up with '80s rock (a genre of music now referred to as the "new classic rock") as well as for younger fans who embrace the fun and excitement of the glam metal era.
Each year, VIP and Pavilion seats sell out quickly. Two-day and VIP packages go on sale Friday, December 16 at 12pm EST through ticketmaster.com. If available, single-day tickets will go on sale in the coming months.
Tickets can also be purchased at Merriweather Post Pavilion, 9:30 Club, The Anthem and Lincoln Theatre during normal box office hours — please note however that M3 Rock Festival tickets will not be available for purchase at the Merriweather Post Pavilion box office until Monday, December 19th, at 10am. For more information, visit ticketmaster.com or
M3rockfest.com.


ABOUT MERRIWEATHER POST PAVILION:
Jimi Hendrix, Janis Joplin and the Grateful Dead played here! One of the few independently operated outdoor venues in the nation Merriweather Post Pavilion is one of the world's most beautiful and storied amphitheaters. Nestled in 40 acres of forest between Washington, D.C. and Baltimore and designed by the legendary architect Frank Gehry - best known for defying architectural conventions - the natural outdoor setting can't be matched. Rolling Stone, Billboard, Pollstar and USA TODAY all named Merriweather in the Top Three Outdoor Music Venues in the nation, while the fantastic sound system and large video screens make this amphitheater a favorite for bands and fans alike. Recent enhancements include new concession stands, an enormous kitchen that prepares the most delectable cuisines from all over the world, a Music Pinball Arcade, an historic sculpture garden honoring Dolly Parton, Robert Plant, and Miles Davis by French anamorphic artist Bernard Pras, the tripling of restroom facilities, and the addition of The Chrysalis - an already iconic bandshell in Symphony Woods, built to host its own shows as well as accommodate Merriweather's festivals. Directions, transportation and other information is available here.