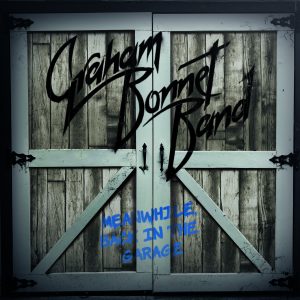 The Graham Bonnet Band has released their new album "Meanwhile, Back In The Garage", today via Frontiers Music Srl. Bonnet is a hard rock legend with a pedigree to back that statement up. His stints with Rainbow, MSG, Alcatrazz, and Impellitteri prove he is one of the finest rock vocalists of his generation.
Order and stream "Meanwhile, Back In The Garage" here: http://radi.al/GBB
A Limited Edition 2xLP Silver Colored 180g Vinyl is available here: https://www.frontiers.shop/graham-bonnet-band/
The album offers 13 new songs where Bonnet lays down his inimitable vocals over a selection of tunes full of great hooks and melodies. Includes a bonus live DVD captured at a Live From Daryl's House (yes, THAT Daryl of Hall & Oates) performance in early 2018.
"This is the most important album I have done in 35 years, I think fans of the classic Alcatrazz sound will love this record," says Bonnet.
__________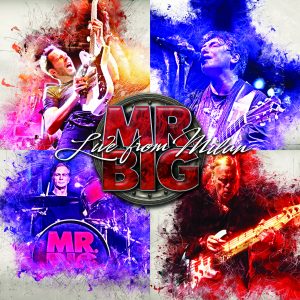 Today legendary Rockers Mr. Big have released "Live From Milan" via Frontiers Music Srl on 2CD+Blu-Ray Combo Pack, 3xLP, and MP3.
Order and stream "Live From Milan" here: http://radi.al/MrBigLiveFromMilan
Watch two live clips from the show below:
Following the release of their 2017 album, "Defying Gravity", MR. BIG set out on a trek that took them all over the world to promote the new release in a live setting. Anyone who has ever had the distinct pleasure of seeing the band live knows that the virtuoso musicianship and incredible vocals are on full display in this setting. By this time, drummer Pat Torpey's battle with Parkinson's Disease had been made public, but Pat toured with the band regardless and sat behind the drum kit for select songs, while also providing background vocals and percussion on other tracks when Matt Starr was taking his turn on the kit. Captured at a stop in Milan, IT, "Live From Milan" will surely satisfy long-time and newer fans of the band, and of course contains bass and guitar solos from the always entertaining and awe inspiring Billy Sheehan and Paul Gilbert, respectively.
_________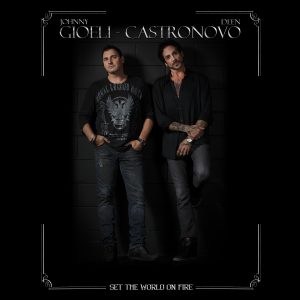 Today Gioeli - Castronovo have released their debut album, "Set The World On Fire" via Frontiers Music Srl. This is first time that Johnny Gioeli and Deen Castronovo have played together since the release of the debut Hardline album in 1992. 25 years later, the two were reunited in Italy to commence work on the debut Gioeli-Castronovo album, "Set The World On Fire".
Order and stream "Set The World on Fire" here: http://radi.al/SetTheWorldOnFire
Gioeli's vocal talents combined with Deen's superb drumming abilities (and whom is also a fine vocalist in his own right) has made for a stunning album that is driving a driving hard rock record, while also chock full of uplifting melodies and poignant lyrical messages.
Watch videos from the new album below: