Frontiers Music Srl is pleased to announce the release of "Rock'n Milan", a live album and long-form video of Steelheart's performance at Frontiers Rock Festival IV (2017) in Milan, Italy on December 7, 2018.
Pre-order "Rock'n Milan"on CD/DVD and stream the single, "My Dirty Girl" here: http://radi.al/RocknMilan
Check out a preview of the show with a live video clip of the song "My Dirty Girl" HERE.
Steelheart mastermind Miljenko Matijevic on the "My Dirty Girl" video:
"'My Dirty Girl' is a track from our latest studio album, "Through Worlds Of Stardust". We love playing this one live as it has such a great dirty rock vibe to it! The night this was filmed was a hot, sweaty rock 'n roll night to remember in Milan, Italy. Sadly though, this was Kenny's last performance with Steelheart before he passed away shortly thereafter. He is here in spirit forever and I'm happy that we have this full set captured. I hope you all enjoy this video and album. So much more to come. Love you all!"
The band stormed the stage ahead of the, at the time, forthcoming release of their comeback album, "Through Worlds of Stardust", which is represented with the inclusion of "My Dirty Girl", while the rest of the setlist includes Steelheart classics! With tracks culled from the self-titled debut album and from the "Rockstar" movie soundtrack, singer Miljenko Matijevic was in fine form and delivered an amazing performance to the wowed crowd!
The show is also a fitting tribute to the loving memory of Steelheart guitarist Kenny Kanowski, who passed away just a couple of months after this last performance with the band.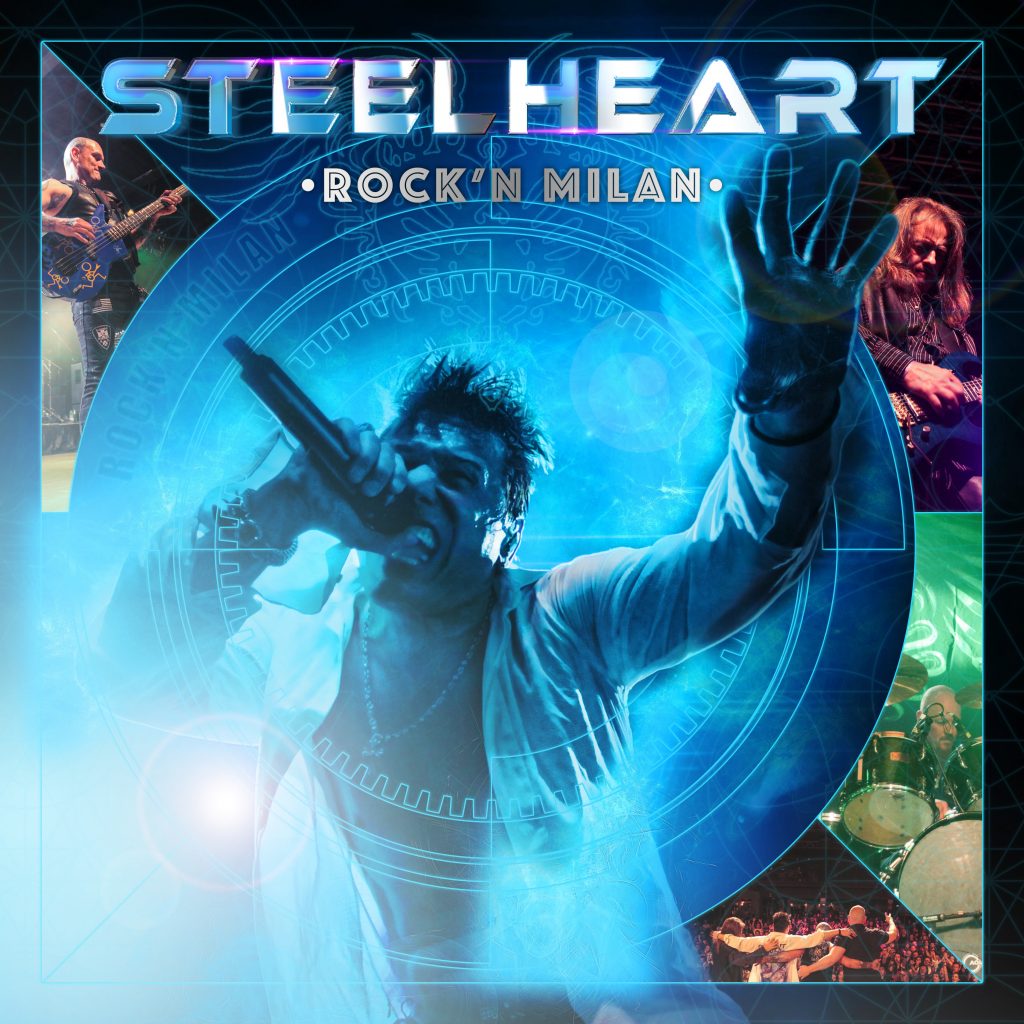 Tracklisting:
CD
1. BLOOD POLLUTION
2. LIVIN' THE LIFE
3. GIMME GIMME
4. LIKE NEVER BEFORE
5. MY DIRTY GIRL
6. SHE'S GONE
7. CABERNET
8. DRUM SOLO
9. EVERYBODY LOVES EILEEN
10. ROCK 'N' ROLL (I JUST WANNA)
11. I'LL NEVER LET YOU GO
12. WE ALL DIE YOUNG
DVD
1. BLOOD POLLUTION
2. LIVIN' THE LIFE
3. GIMME GIMME
4. LIKE NEVER BEFORE
5. LIVE TO DIE
6. MY DIRTY GIRL
7. SHE'S GONE
8. CABERNET
9. DRUM SOLO
10. EVERYBODY LOVES EILEEN
11. ROCK 'N' ROLL (I JUST WANNA)
12. I'LL NEVER LET YOU GO
13. WE ALL DIE YOUNG
BAND MEMBERS:
Miljenko Matijevic: Vocals, guitar
Kenneth Kanowski: Lead guitar & vocals
Mike Humbert: Drums
James "REV" Jones: Bass guitar & vocals
For More Info Visit:
http://steelheart.com
https://www.facebook.com/OfficialSteelheart/
https://twitter.com/STEELHEARTBAND
https://www.instagram.com/steelheartband/
ABOUT FRONTIERS MUSIC SRL
Originally founded in Naples, Italy in 1996 by Serafino Perugino as a distribution company, Frontiers has developed into one of the premiere independent rock labels in the world. Synonymous with quality music across a broad spectrum, the company has worked with genre heavyweights such as DEF LEPPARD, WHITESNAKE, JOURNEY, YES, ELECTRIC LIGHT ORCHESTRA, RICK SPRINGFIELD, STRYPER, WINGER, MR. BIG, NIGHT RANGER and more. Aside from providing a home for classic artists, Frontiers also boasts a wealth of young, upcoming talent that, coupled with a savvy and forward-thinking A&R and marketing approach, will be developed into the future of rock 'n roll. With millions of records sold and multiple Top 10 album chart entries around the world, the label has also expanded with offices in the USA (Nashville) and UK (London). With a deep commitment to and passion for music and the artists who create it and with massive global distribution, sales and marketing channels, Frontiers is the premiere home for both established and emerging rock acts.