Features interviews with Neil Young, Peter Frampton, Paul Schaeffer, and Alex Lifeson (Rush) among others
-OFFICIAL SELECTION AT HOT DOCS 2018-
-Available on iTunes, Prime Video, Google Play and DVD March 26th-
Brooklyn, NY – January 30, 2019 – FilmRise is proud to announce the digital release of the full-length feature documentary, "BACHMAN". The documentary pays homage to legendary rock-star and lead guitarist of "BTO" ("Bachman-Turner Overdrive,") and "The Guess Who," Randy Bachman. Randy accomplished a rare feat by having No. 1 singles with two bands: "American Woman" with "The Guess Who" and "Takin' Care of Business" with "Bachman-Turner Overdrive," earning him more than 120 platinum, gold and silver records. This 78-minute documentary takes viewers on a journey from his early days in Winnipeg, Canada to his worldwide success in not just one band, but two.
"BACHMAN" will be available on DVD, to stream or download on iTunes, Prime Video and Google Play on March 26, 2019.
Written and directed by award-winning director John Barnard ("The Sheepdogs Have At It", "Menorca") this feature-length documentary includes rarely seen footage and photos plus documents stored at the National Archives in Ottawa for decades interspersed with interviews with family members and legendary musicians including Neil Young, Paul Schaffer, Alex Lifeson, Peter Frampton and his bandmate Fred Turner, providing an introspective look at the musician and the man.
A master songwriter and innovator with the guitar, "BACHMAN" shows viewers Randy's love of the guitar and how his passion began at an early age. He admired the work of local singer-songwriter Chad Allan and eventually joined his band. That band later became "The Guess Who." Randy bucked the common rock star lifestyle of booze, drugs and sex and converted to Mormonism for the woman he loved. For the first time ever, "BACHMAN" reveals how Randy's life-style choices led to tension in both bands and the ultimate break ups of "The Guess Who" and "BTO."
The documentary also delves into Randy's most recent work, an album featuring the songs of George Harrison. A hidden treasure to most classic rock fans, "BACHMAN" follows Randy as he visits his sanctuary: a warehouse filled with hundreds of customized guitars. Randy's face lights up as he pulls one rare guitar after another-- his passion and love for them are impossible to overlook. Today, the 75-year old shows no signs of slowing down and continues to create music and tour the world as a solo artist.
"BACHMAN" had its World Premiere at the 2018 Toronto's Hot Docs Festival where it was an Official Selection.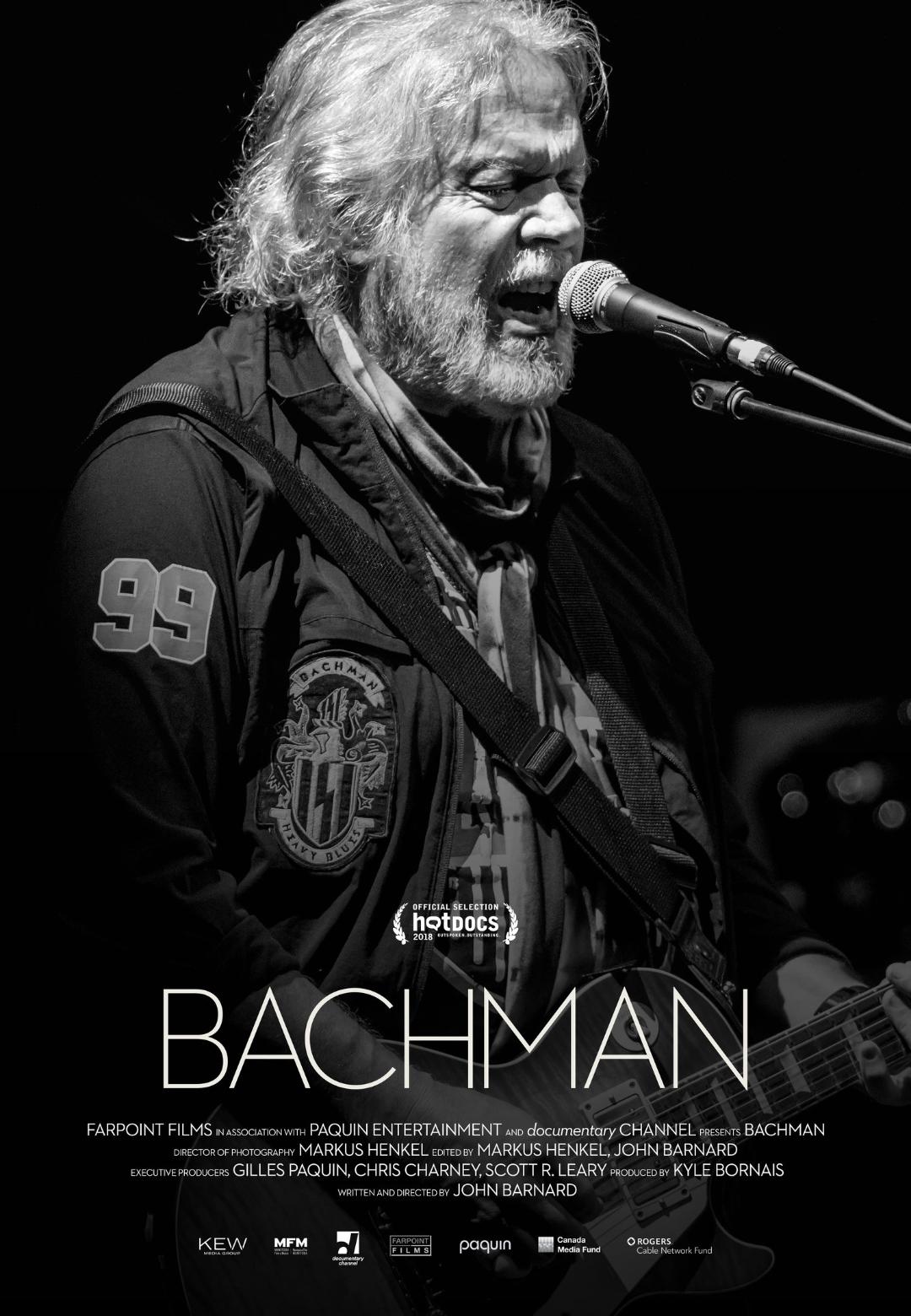 ABOUT FILMRISE
FilmRise is a film and TV distribution company and streaming channel network founded by veteran producer/financiers Danny Fisher, Jack Fisher and Alan Klingenstein. With over 15,000 titles in a wide range of genres, the company's releases include HBO's multiple Emmy®-winning "Going Clear: Scientology and the Prison of Belief"; "Janis: Little Girl Blue," produced by Oscar®-winner Alex Gibney; two-time Academy Award®-nominee Julie Delpy's "Lolo; and the Sundance hit "White Girl". Television titles include such classics as "Roseanne" and "3rd Rock from the Sun", as well as the iconic Robert Stack hosted series "Unsolved Mysteries" and Gordon Ramsay's "Hell's Kitchen" and "Kitchen Nightmares."
FilmRise's recent releases include "Manifesto" starring two-time Oscar®-winner Cate Blanchett; sci-fi drama "Marjorie Prime" starring Jon Hamm and Lois Smith; the box-office hit "My Friend Dahmer" starring Ross Lynch and Anne Heche; and "The Miseducation of Cameron Post" starring Chloë Grace Moretz.
For more information, please visit www.FilmRise.com.