The irrepressible former Genesis guitarist Steve Hackett announces his 2019 European Tour. Setting off September 12th, 2019, Steve and his band will perform 27 shows in the U.S and Canada.
For the first time ever, Steve will perform the seminal Genesis album Selling England By The Pound in its entirety. Released in 1973, the album went to No. 3 in the UK charts and has been described as 'the definitive Genesis album.' It includes fan favorites such as Dancing with the Moonlit Knight, Firth of Fifth, Cinema Show and, of course, I Know What I Like (In Your Wardrobe). Other favorite classic Genesis tracks will also feature in the show.
2019 also marks the 40th anniversary of one of Steve's most popular solo albums Spectral Mornings and Steve will rightly celebrate this milestone by performing masterpieces from the album.
Fans will also be treated to highlights from Steve's new album At the Edge of Light, released on Friday,January 25th, 2019.
Steve explains, "I'm thrilled to be performing the whole of my favourite Genesis album, SELLING ENGLAND BY THE POUND, which caught the attention of John Lennon in 1973. I felt that I was now playing guitar in the world's best band, and everything was opening up for us… Also I look forward to playing all the favorite songs from SPECTRAL MORNINGS, marking its anniversary, plus new album tasters, as well as additional Genesis gems in a terrific grand slam!"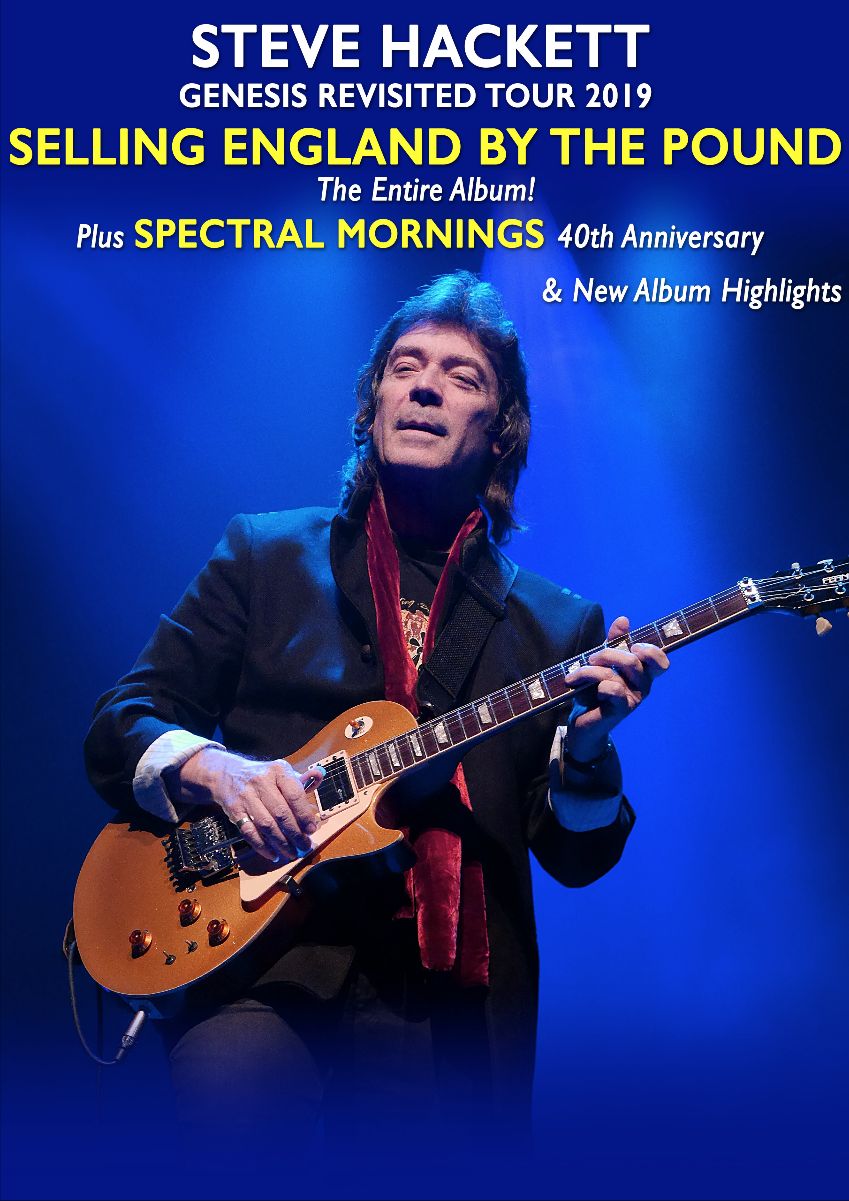 Canada and U.S Tour dates are as follows:
9/12/2019 Riviera Theatre North Tonawanda, NY
9/13/2019 State Theatre Ithaca, NY
9/15/2019 Grand Theatre de Quebec Quebec City, Canada
9/17&18/2019 Oakville Centre for Performing Arts Oakville, Canada
9/20/2019 Danforth Music Hall Toronto, Canada
9/21&22/2019 Place des Arts Threatre Montreal, Canada
9/24//2019 Wilbur Theatre Boston, MA
9/25//2019 Beacon Theatre NYC, NY
9/26/2019 The Ridgefield Playhouse Ridgefield, CT
9/27&28/2019 Keswick Theatre Glenside, PA
10/1/2019 Carnegie Music Hall of Homestead Munhall, PA
10/2/2019 Masonic Auditorium Cleveland, OH
10/3/2019 20 Monroe Live Grand Rapids,MI
10/4/2019 The Pabst Theatre Milwaukee, WI
10/5/2019 Copernicus Center Chicago, IL
10/7/2019 Pantages Theatre of Minneapolis Minneapolis, MN
10/10/2019 Moore Theatre Seattle, WA
10/11/2019 Vogue Theatre Vancouver, Canada
10/12/2019 Revolution Hall Portland, OR
10/16/2019 Fox Tucson Theatre Tucson, AZ
10/17/2019 The Van Buren Phoenix, AZ
10/18/2019 Orpheum Theatre Los Angeles, CA
10/19/2019 Crest Theatre Sacramento, CA
10/20/2019 Fox Theater Oakland, CA
Tickets available from http://www.hackettsongs.com/tour.html and venue box offices.
Joining Steve on the tour are his regular musicians Roger King (keyboards), Jonas Reingold (bass), Rob Townsend (saxes/flutes) with Nad Sylvan on vocals. Craig Blundell (Steven Wilson, King Crimson, Iron Maiden) will be on drums & percussion - he was voted by Modern Drummer and Rhythm Magazine readers as one of the top progressive and forward thinking drummers in the world……
About Steve Hackett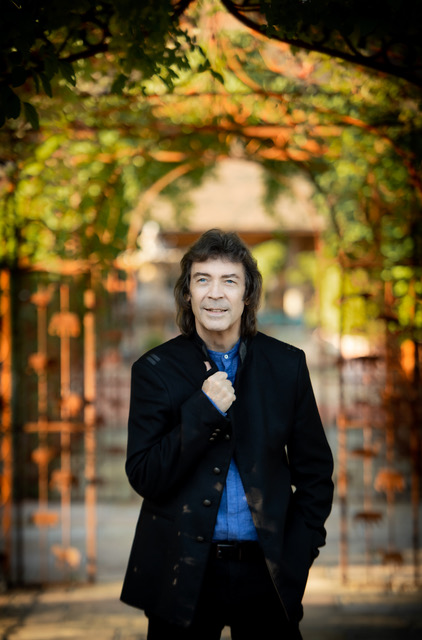 Since the 1970's Steve has had a remarkable musical career renowned as both an immensely talented and innovative rock musician and a virtuoso classical guitarist and composer. He has released more than 30 solo albums, seven Genesis albums and worked alongside Steve Howe of YES with supergroup GTR.
Recognised as one of the most innovative rock musicians of our time, in 2010 he was inducted into the Rock & Hall of Fame.
Hackett was lead guitarist with Genesis as part of their classic line up with Gabriel, Collins, Banks and Rutherford, who produced several of the band's most acclaimed albums including Selling England by the Pound and The Lamb Lies Down on Broadway. Steve has long professed a love of Selling England By The Pound which was released in 1973 as his favourite Genesis album.
2019 will also see the 45th anniversary of the band's first hit single "I Know What I Like (In Your Wardrobe)" which was a top thirty hit single in the UK in 1974 and featured on Selling England By The Pound.
Spectral Mornings was Steve Hackett's third solo album, released in May 1979 and at that time his highest charting album reaching number 22 in the album charts in the UK. It also charted in Sweden and the USA
With Steve's extraordinary versatility in both his electric guitar playing and his composing, he is influenced by many genres, including Jazz, World Music, Blues and classical.
Steve's music is as popular as ever – his last two album releases Wolflight in 2015 and last year's The Night Siren both went straight into the Top 40 of the UK album charts – proving that Steve's amazing compositions and virtuoso playing continue to delight.
His latest album At The Edge Of Light released on January 25th, 2019 has received a fantastic response, already number 6 in the midweek UK charts.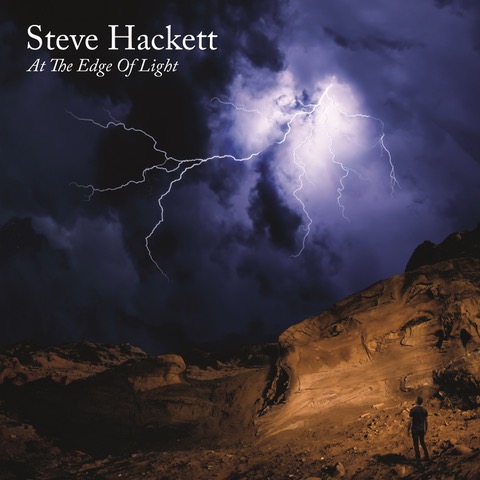 @hackettofficial